Photo of the day by Markus Andersen
Flash: off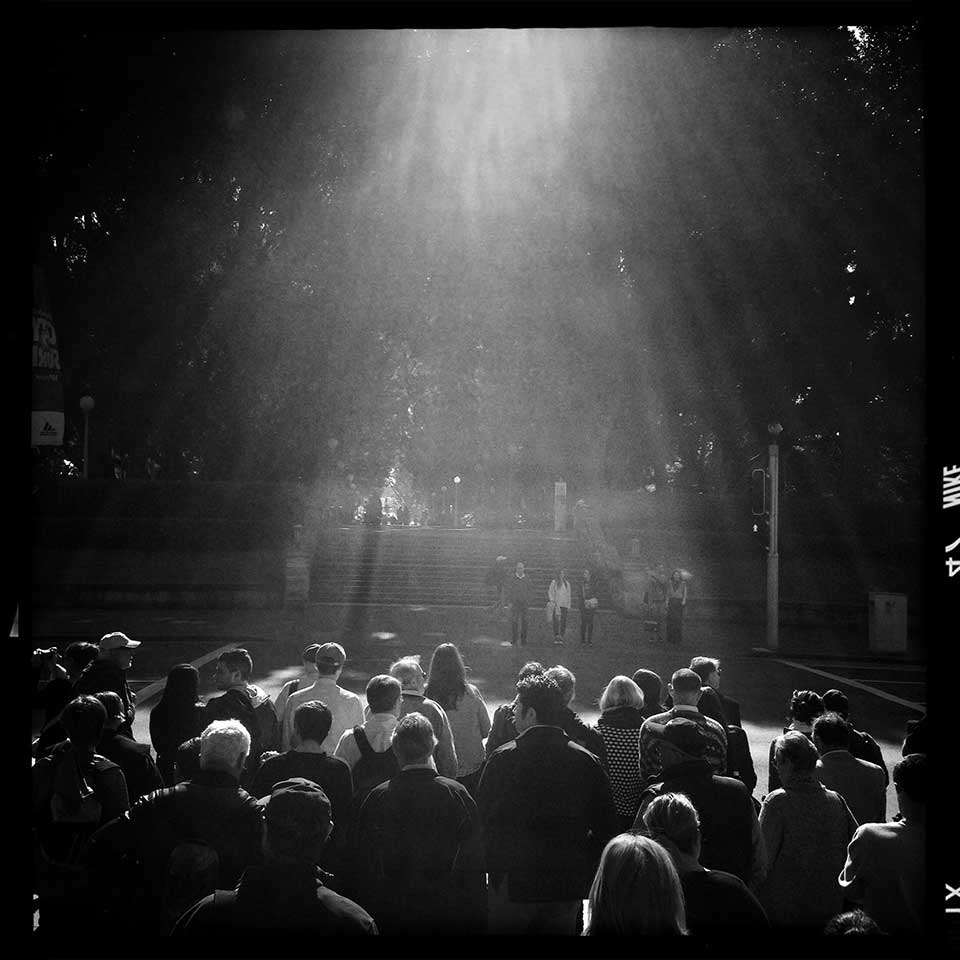 "Ascension Protocol"
"Cette image a été prise dans le Hyde Park de Sydney, Australie. Alors que je me promenais dans le parc, j'ai remarqué une foule de piétons entassés qui attendaient le changement de feux de circulation. Ils semblaient tous très calmes et bougeaient à peine. En plus, un puissant faisceau de lumière illuminait l'ensemble du groupe et j'ai su qu'il produirait quelque chose de surnaturel dans l'image. Ces éléments combinés ont produit une image étrange, sublimée dans son esthétisme par des symboles religieux."
Markus Andersen
Cette photo fait partie du portfolio "Into The Belly Of The Beast".
This post is also available in: Anglais