Hipstamatic habille la mode
By
Eric
on décembre 24, 2012
Bien habillé, il pose avec en toile de fond un paysage urbain, tandis que le photographe prépare son matériel. Deux médailles d'or sont suspendues à son cou par des rubans, ce qui contraste avec son blazer foncé.
Lorsque la séance photo commence, le Canon 5D est rangé. C'est Hipstamatic qui s'impose en premier lieu.
"J'utilise toujours mon iPhone comme un journal intime de mon quotidien" nous raconte Chiun-Kai Shih, un photographe de mode freelance basé à New York.
Mais le jour où il doit shooter le champion olympique Nathan Adrian, vainqueur de trois médailles d'or et l'un des plus rapides nageurs américains, l'iPhone fait partie de son matériel professionnel.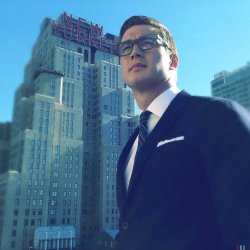 Selon Chiun-Kai, Nathan Adrian n'était pas préoccupé de savoir si les photos qui seraient publiées dans l'édition malaisienne du magazine August Man étaient prises avec un DSLR traditionnel ou un iPhone.
"Durant les jeux olympiques, M. Adrian avait eu l'habitude d'être systématiquement pris en photo avec un iPhone. Il n'a même pas remarqué que j'avais pris quelques clichés avec mon téléphone avant de sortir mon vrai appareil" continue Chiun-Kai.
Ce qui plaît souvent aux photographes, c'est le côté "tap-and-go" de l'iPhone. Mais pour Chiun-Kai, il mélange spontanéité et style.
"Créé pour les photographes professionnels comme moi, [Hipstamatic] nous permet de ne plus devoir traiter autant les images. Il permet de créer un cadre de travail avec un style personnel. Avec Instagram, vous devez vous arrêter et choisir un filtre, ce qui empêche une fluidité comme avec Hipstamatic," nous dit encore Chiun-Kai.
Contacts avec le monde réel
On parle de plus de plus de la photo professionnelle via un iPhone, notamment après le passage de l'ouragan Sandy fin 2012. Il y a aussi eu la controverse due au reportage Capturing Libya du photo-journaliste Benjamin Lowy, une série de photos prises avec Hipstamatic.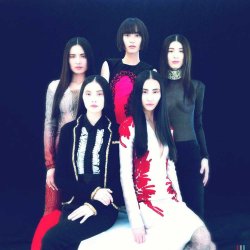 Mais dans le monde de la mode, et pour Chiun-Kai en particulier, le lien avec Hipstamatic est unique. En février 2011, Hipstamatic sort une lentille au nom de Chiun-Kai pendant la Fashion Week de New York, et ce au sein du 'Mac & Milk Fashion FreePak'.
Selon Hipstamatic, cette lentille produit des fuites aléatoires en matière de luminosité et une légère surexposition. Chiun-Kai, lui, préfère dire qu'elle donne le bon look en matière de style mais qu'elle ne reflète pas nécessairement son style professionnel.
"La lentille Chunky est surtout basée sur ma personnalité" nous dit Chiun-Kai. "Hipstamatic et moi-même avons décidé de donner à l'effet d'aura le nom de Chunky. Mais il ne répète pas mon style professionnel en matière de portraits ou de photos de mode".
Le rôle de Chiun-Kai a été une source d'inspiration et cela a permis de définir le côté esthétique que le software allait créer. Il décrit sa relation avec Hipstamatic comme productive.
"Synthetic a pris en charge les paramètres techniques pour la création mais j'ai été l'esprit derrière ce projet. J'ai rencontré Mario Estrada, Director of Fun, dans un stage organisé par Levi's en 2009 et j'ai été directement mis en contact avec Lucas Allen Buick, le CEO, et toute l'équipe créative. L'histoire d'amour a alors débuté et continue depuis."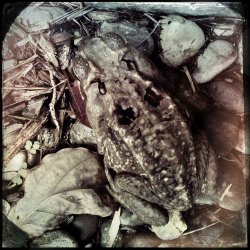 Selon lui, Hipstamatic a une approche très professionnelle des collaborations avec les artistes. Ils apprécient de longues discussions d'une semaine pendant le développement de l'application.
"C'était comme un laboratoire de chimie, nous jouions avec et pour le développement de l'objectif Chunky. Nous voulions lui donner un look vraiment 'hot and spicy'... Il a été finalisé comme nous l'espérions tous et nous avons décidé de le sortir durant la Fashion Week de New York. Ce fut un énorme succès."
Et "Chunky?"
"Chiun-Kai Shih est mon vrai nom. Les gens ont commencé à me donner le surnom de Chunky quand j'étais dans l'équipe d'escrime au collège. Et c'est resté."
En avant
Leur relation professionnelle a tellement bien fonctionné et la lentille a eu tant de succès que Chiun-Kai a de nouveau collaboré avec Hipstamatic en février 2012 en créant l'objectif Americana.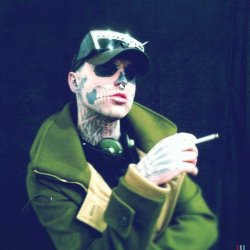 Chiun-Kai refuse de nous en dire plus sur de futurs projets professionnels avec Hipstamatic, mais il nous a quand même avoué qu'il fallait s'attendre à une nouvelle lentille en février 2013.
"Nous travaillons pour Snap, le magazine de Synthetic dédié à Hipstamatic. J'espère que cela va pousser davantage de personnes à travailler avec cette application de manière plus professionnelle. A l'heure actuelle, le magazine Snap est le seul magazine créé uniquement avec Hipstamatic." 
Quand on lui demande comment se dessine le futur en matière de photos professionnelles avec Hipstamatic, Chiun-Kai répond: "c'est une question très intéressante, nous essayons d'encourager plus de magazines à les utiliser en finalité."
Portfolio de Chiun-Kai Shi's sur chiunkaishih.com.
[button color="black" link="http://www.chiunkaishih.com"]CKS website[/button]
This post is also available in: Anglais