The Hipstography Awards 2014 – Nominees for Creative Portfolio of the Year
By
Eric
on January 22, 2015
Which are your favorite 3 portfolios? You can vote for one of them, or two or three, it's entirely up to you; the maximum, however, is three.
Only one vote per person is allowed. The message "Thank you for your vote" means that your vote has been registered.
Please be aware that voting on the iPhone can take some time. The answer you'll be waiting for, "Thank you for voting", could take up to 2-3 minutes to appear. Your votes are, however, immediately registered. It's only the response that's quite slow, depending on the number of visitors on the site.
Voting for this category will end on Monday January 26th.
[yop_poll id="1"]
---
'Pure still life' by Florian Bilges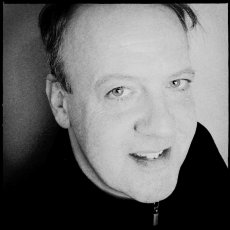 Name: Florian Bilges
Hometown: Hannover, Germany
Resides: Hannover, Germany
Profession: Photographer
Hobbies: Bicycling, art, photography
Hipstographer since: 2013
Year of birth: 1963
Favorite Combo:  Florence  +  Blanko 1 
Favorite Lens:  Florence 
Favorite Film:  D-Type Plate 
Favorite Flash:  Jolly Rainbo 2X 
"This is a still life series in which it was important for me to photograph with minimal equipment: white paper, the light through a window, and an iPhone. This minimal approach brings the objects more cleanly into focus. I love to photograph fruits, vegetables and so on, and the Blanko 1 film is perfect to reduce them to form and color - one of my favorite films."
Florian Bilges
---
'Salvador Games' by Patricia Truchsess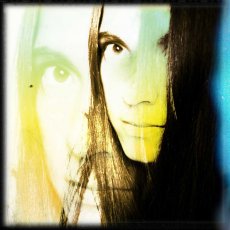 Name: Patricia Truchsess
Hometown: Frankfurt, Germany
Resides: Germany
Profession: Photographer
Hobbies: walk my dog, play Cello, mountain-bike
Hipstographer since: 2011
Year of Birth: 1972
Favorite Combo:  Wonder  +  Robusta 
Favorite Lens:  John S 
Favorite Film:  Blanko 1 
Favorite Flash: None
"I confess my phone has been reduced to nothing but a Hipstamatic and Oggl camera. I'm often inspired to use new combos and Oggl is my playground. Browsing through my archives, I rediscovered the fun that is the Salvador 84 lens. It's such an eye-catcher - like a toy kaleidoscope. The result is always a surprise but it does not work with every motive. So the project was born and I tried to find new Salvador-motives!
To create new surreal and graphic worlds, I found it is best to have big bright parts, lines or subjects that are not centered within the picture. Then Salvador, with its golden tones, does the rest. I love to combine it with Robusta and Sussex films. I like that Sussex is almost frameless and has this dirty surface. Big frames would be too distracting since Salvador has such a strong effect by itself. I use Robusta when I feel the photo needs a thin frame or vintage character."
Patricia Truchsess
---
'A State of Nude' by Suzana Dordea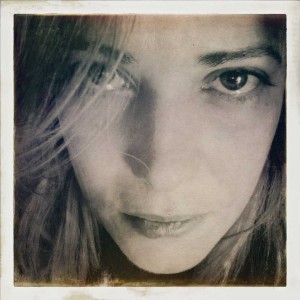 Name: Suzana Dordea
Hometown: Constanta, Romania
Resides: Bucharest, Romania
Profession: Receptionist
Hobbies: Photography, Traveling & Swimming
Hipstographer since: 2011
Year of Birth: 1980
Favorite Combo:  Jane  +  D-Type Plate 
Favorite Lens:  Salvador 84 
Favorite Film:  D-Type Plate 
Favorite Flash: I prefer natural light.
"A State of Nude is a project I started in 2009. The idea is to document myself (call it a self-discovery, if you will) and my own sexuality in my day-to-day life. It's a way of saying 'This is who I am! Love me if you dare!'. I have to stay true to myself, in front of the camera as much as behind it, but also for my viewers... That means I will snap away no matter how I feel and my self-portraits cover most of the emotional states people experience: joy, sadness, excitement etc. This means I don't have any problems snapping a photo of myself when laughing out loud or crying for real - I never faked it in front of the camera. I don't have to, because I feel good in my own skin and am totally comfortable showing it."
Suzana Dordea
---
'Imagery into abstraction in color' by Beatriz Sene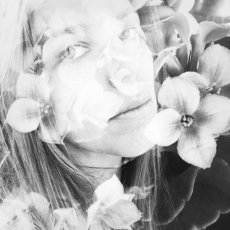 Name: Beatriz Sene
Hometown: Curitiba, Brazil
Resides: Curitiba, Brazil
Profession: Translator
Hobbies: Photography, Travel
Hipstographer since: 2012
Year of Birth: 1979
Favorite Combo:  Lowy  +  Blackeys Extra Fine 
Favorite Lens:  Wonder 
Favorite Film:  Blackeys Extra Fine 
Favorite Flash:  RedEye Gel 
"I take photos because I enjoy creating beautiful images. My compositions are often graphic, because they are about the enjoyment I get from things around me, seen from a different perspective, so when I'm taking photographs I try to stay totally receptive to my surroundings.
For me Summer is the season of new beginnings and this January was one of the hottest around here. I think this receptive feeling made me decide to go back to taking photos in color, after a long period of experimenting with B&W. It was in 2011, when I was studying History of Photography that my teacher inspired me to question aesthetics. Only then did I start seeing photography from a subjective conceptual viewpoint - expression and abstraction resulting in an image. At the time I was shooting with analog and digital cameras, trying to figure out the relationship of experiments, ranging from more extravagant disturbances to abstract analogy. Since 2012, with the advent of the Hipstamatic app, my style is still connected to the processes of abstraction and in this specific series, I was concerned with the principle of superposition to create new colors and the results of a pattern in vibrant tones.
Since its release, Lowy has been my favorite lens, because there is little contrast and there is a balance between highlights and shadows. The minimal processing of this lens brings out the best in every film. My favorite film for color is Sugar, because is warm and very defined, and also, and the neutral grain and black frame perfectly suit the purpose of this series."
Beatriz Sene
---
'A small world for grown-ups' by Jolixor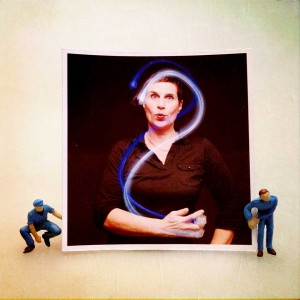 Name: Jolixor
Hometown: Lyon, France
Resides: Saint Genis Laval, France
Profession: Restoration of historical monuments, painter, decorator
Hobbies: Tai chi, sci-fi, biking, photography
Hipstographer since: 2012
Year of Birth: It's a jubilee this year!
Favorite Combo:  Lowy  +  Blanko 1 
Favorite Lens:  Lowy 
Favorite Film:  Blanko 1 
Favorite Flash: The sun
"I like: making people smiler laugh, paradoxes, my iPhone, detours, the Oggl community, sighing because I'm comfortable, being pleasantly surprised by the results of a combo I didn't even choose, setting up "my little people", Hipstamatic, seeing things at a different scale, telling stories with everyday objects, playing with 5 fruit and veg…
I do not like: Blu-tac, losing my glasses…"
Jolixor
---
'Reflections from below' by Donna Donato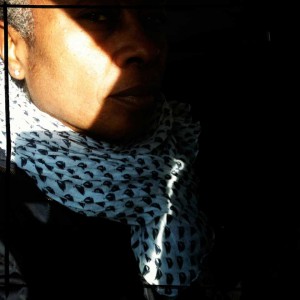 Name: Donna Donato
Hometown: NYC
Resides: Paris
Profession: Flaneur
Hobbies: Photography
Histographer since: 2010
Year of Birth: A woman never tells
Favorite Combo:  Florence  +  Irom 2000 
Favorite Lens:  Lowy 
Favorite Film:  Robusta 
Favorite Flash:  Jolly Rainbo 2X 
"The sidewalks and gutters of Paris are often wet or filled with water from rain, street washing or the water, which frequently flushes the gutter. When walking around the city I often find myself looking down to see what is reflected from above."
Donna Donato
---
This post is also available in: French