'In Medias Res' by Leah B.
By
Eric
on February 28, 2013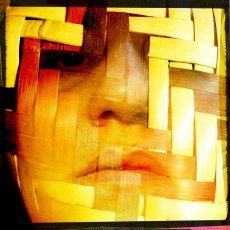 Name: Leah B.
Hometown: Miami, Florida
Resides: St. Paul, Minnesota
Profession: Art Curator
Hobbies: photography, collage, beadwork, bitching
Hipstographer since: 2012
Year of Birth: 1974
Favorite combo:  Watts  +  Big Up 
Favorite Lens:  Tinto 1884 
Favorite Film:  Big Up 
Favorite Flash: none
"I take a very large number of photos per day, always have. My little Hipstamatic makes me very happy because now I don't need to carry a phone, a camera and a computer to get the pictures I want - all I need is my iPhone.
I'm professionally an art curator, working in a museum in the Midwest. It's my job to examine objects and explain them to the public. Maybe that's why I love to make images that are often a source of confusion, disorientation. I love detail shots that are so close that it's difficult to tell what you're looking at, or pictures that make you feel as if you were unceremoniously dropped into the middle of a story. The pictures I find most beautiful are the ones that surprise me."
Leah B.
[button color="orange" link="http://www.flickr.com/photos/somesublimeshit/"]flickr[/button]
This post is also available in: French