'Nothing Is Trivial' by Mark Allan Smith (Portfolio)
By
Eric
on January 24, 2013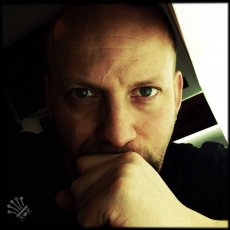 Name: Mark Allan Smith
Hometown: Burnley, England
Resides: Wigan, England
Profession: Design Engineer
Hobbies: Photography, Walking, Drumming,...
Hipstographer since: 2011
Year of Birth: 1972
Favourite combo: (*)
Favourite Lens: Loftus
Favourite Film: Sugar
Favourite Flash: Pop Rox
(*) I don't necessarily have a favourite combo because I consider my photography as work in progress and I'm sure this is how it should be. As I grow older my experiences change and so do my moods and therefore the way I perceive the world around me.
AO DLX: I love the strong contrast and lovely tones it delivers, the AO DLX film makes photographs glow and it's perfect for portraits where the eyes are highlighted, giving them an amazing impact. I would prefer it if the Nike logo wasn't on the border though, as it just doesn't relate to the subject of my photographs most of the time. It would be great if Hipstamatic launched a new film with the exact same effect but no logos.
AO BW: Once again this gives  my photos lovely tones but much softer, and works really well for rural and street photography too.
Hornbecker: The first thing you notice about this lens is the extreme contrast and high brightness levels. It's great for producing those strong black on white images but if you are not careful you end up with badly burnt out highlights. It is really good for low light situations.
[button color="blue" link="http://www.facebook.com/HipstamaticUK"]facebook[/button]  [button color="black" link="http://instagram.com/retrosorter"]Instagram[/button]  [button color="black" link="http://eyeem.com/retrosorter"]EyeEm[/button]
This post is also available in: French