Photo of the day by Lee Atwell
By
Eric
on April 28, 2013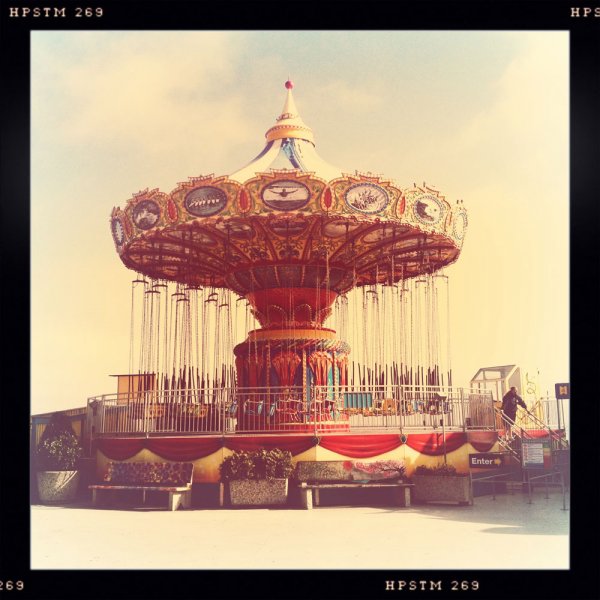 "I feel like I have stepped back in time whenever I visit the 'Boardwalk' in Santa Cruz, California to take photos. It was originally constructed in 1865 and so many of the rides have retained a vintage quality to them.
There is an exuberance to the city that is palpable – from happy dogs playing on the beach, to surfers, to family outings at the 'Boardwalk,' to young children squealing in the ocean's surf. I loved how the combo Mabel Lens, Pistil Film with RedEye Gel accentuated the 1950's hipster California look.
In this photo, the addition of the RedEye flash created a warm festive glow bringing out the vibrancy of the carousel's colors in a muted way – reminiscent of the 1950s Californian hipster culture."
Lee Atwell
This photo is part of combo #115.
[button color="blue" link="http://www.facebook.com/lee.atwell.5"]facebook[/button]
This post is also available in: French