#‎PhotoWeek‬
By
Eric
on August 21, 2014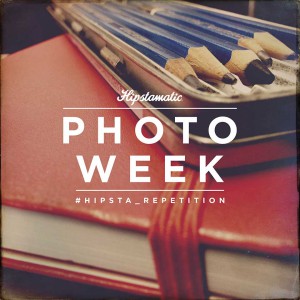 For those of you on Instagram, Hipstamatic has initiated a weekly challenge! If you follow the group, you will be aware of this challenge and can tag your photos on Instagram accordingly. The challenge will run weekly and the selected photographs will be posted to the Hipstamatic IG profile on a daily basis.
The first challenge requires you to interpret the concept of "Repetition". This week's tag is #Hipsta_Repetition. It is also highly recommended to tag your photos with #PhotoWeek, just to ensure your beautiful photos get seen. And yes, you can tag old photos.
And while we're on the subject of tagging… if you want to submit your pictures for publication on Hipstography, please don't hesitate to add #hipstography, whether that's on Instagram, Oggl, Flickr or any other , for that matter.
(Photographs & Design for Photo Week by Samuel Gasc of HipstaChallenge)
This post is also available in: French