'An Empire State of Mind'
By
Eric
on August 24, 2014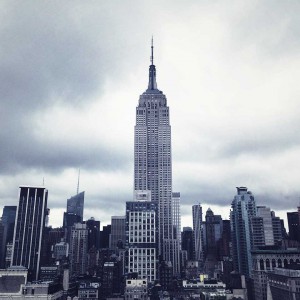 My first visit to New York, in 1991, was literally a case of "love at first sight". I fell in love with this most beautiful, cosmopolitan city, steeped in the most unique energy I have ever experienced. Since then, I have been back many times, but this year, I had a special reason for visiting New York… Hipstamatic. I got in touch with a group of hipstographers, with whom I had regular contact through Hipstography: Grace Brignolle, Lori Hillsberg, Sheldon Serkin and Justin Sheps.
I was to meet Grace and Justin on Tuesday, August 12th around noon, at Grand Central. Lori and Sheldon being at work, they would join us later.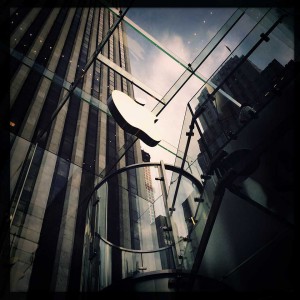 On Tuesday morning, before meeting Grace and Justin, I made my way to NY's most famous Apple Store: the cube on 5th Avenue. Aside from the contents of the store, it is the ideal spot for tourists who can only connect to the Internet wirelessly. Even though Wi-Fi is available in just about every corner of the city, this Apple Store really is a must-see: there are many clutter free tables with chairs, so you can actually sit down and get some work done. I decided to use Cinamatic and within minutes I had published a video on several social media sites. I used the opportunity to check my email and post a few pictures on Facebook, when suddenly, someone approaches me and asked: "Are you Eric Rozen?"
Needless to say, I burst out laughing when he introduced himself as Todd Pruzan, a hipstographer whose work has appeared on Hipstography. He was a stone's throw away from the Apple Store when he saw my video online and decided to come and say hello. Thanks for the surprise visit, Todd!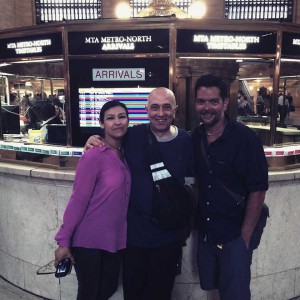 I quickly made my way over to Grand Central, NY's main train station, where I had agreed to meet Grace and Justin under the famed clock. The timing couldn't have been more perfect, as all three of us showed up simultaneously and it was an enormous pleasure to get to know these two hipstographers, whose pictures I publish regularly. We decided, there and then, to start shooting while we got to know each other. What a joy to be able to chatter about Hipstamatic without restraint! Few of my friends back home actually use Hipstamatic and seem to get annoyed when I start "going on" about it. ;-) Grand Central is a magical place for photographers, with thousands of travellers passing through on a daily basis.
I even spotted a wedding and Justin explained that it's quite a common occurrence here: many people actually met each other at the station and young couples come back on their wedding day to eternalize that precious moment. We headed out onto the streets… to take pictures, of course.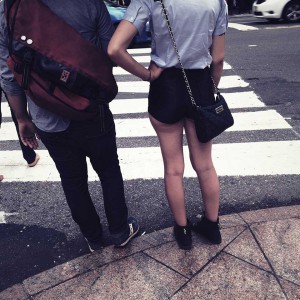 I honestly didn't know where to look first; the streets of New York are brimming with subjects! All of a sudden, Grace noticed a young girl wearing very short shorts. Grace loves legs; so all three of us immediately started photographing the unsuspecting model, who was completely unaware of the three people, behind her, practically lying on the ground taking pictures of her gorgeous legs.
During the process an elderly lady came over, looking at us rather disapprovingly and just said: "Don't do things like this." OK, we promise, we won't do it again. ;-)
We had decided to meet Lori around 5 pm, in the neighbourhood of the famous "Flatiron Building". As she approached us, Justin and Grace walked towards her to say hello, but she just pushed them aside, saying: "I don't need to say hello to you guys, I want to see him!!" as she threw herself in my arms! Pleased to meet you too, Lori. Being around Lori is a bit like being in an episode of "Sex and the City". I love it!!! We decide to go for a drink in a bar right on the top of a tall building, where Sheldon joined us. So, I finally got to meet a hipstographer of whom I can seriously say I am a huge fan! His, mainly black-and-white, photography is just sublime. Our little group was now complete and it was time to celebrate the moment with pictures. That said, the view of the Empire State Building was quite something too.
We ended the day in a vegetarian restaurant called "Zen Palate". While we were there, I was treated to yet another surprise! The main conversation topic was – yes, you guessed it – Hipstamatic and many yarns were spun! We talked about the lenses we like, and the films we hate which led us to Madalena. I, personally, love this lens and I told the group that I would be publishing a picture shot with Madalena, the very next day. You see, before leaving for New York, and in order to be able to enjoy my stay fully, I prepared the articles I planned on publishing during my absence. In doing so, all I have to do is hit the "Publish" button.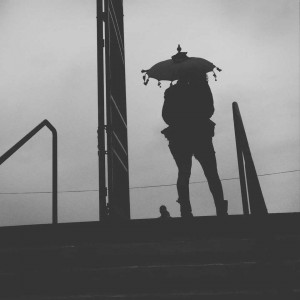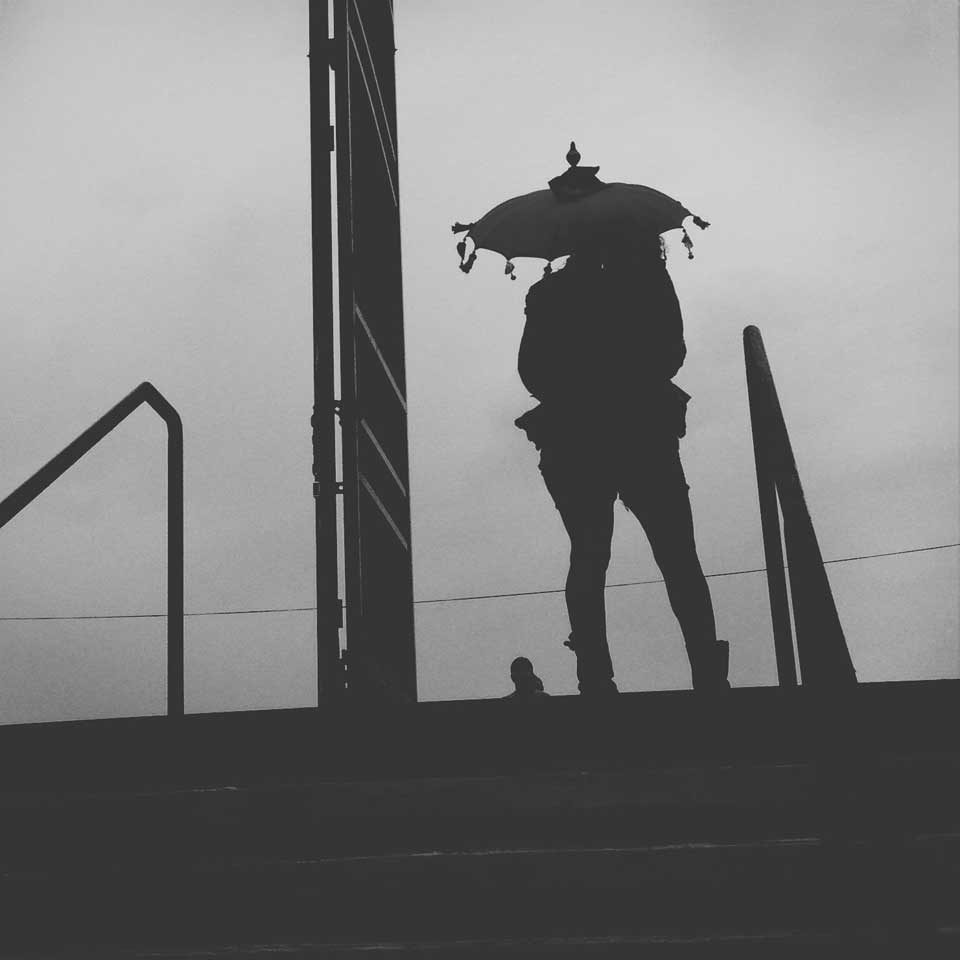 Among them was a picture I found on Instagram, by a certain Erik Lieber, that I was planning on publishing the next day. With a name like Lieber, I was convinced that this gentleman must be German. I grabbed my iPhone and showed Sheldon the picture in question and to my amazement he said: "That's Grace in the picture". Yes, THE Grace sitting right next to me! I was thinking, this has to be a joke… but no, it really is Grace.
It then transpired that Erik is in fact a New Yorker and a rather close friend of the people I was with. They had all gone off together, the week before, and did a shoot, which was when Erik shot this picture of Grace at the top of a staircase. Can the world get any smaller??!
On Wednesday morning, I met Grace at the MET (Metropolitan Museum of Art) for yet another shoot. A visit to a museum with Grace, however, feels more like a hunt for the right subject than a leisurely stroll to admire works of art. When she finds someone/something suitable, she's like a dog with a bone: she doesn't let go! While sauntering through the "Ancient Rome" section of the museum, she found the ideal subject: a Japanese tourist with beautiful legs and a lovely little striped dress. I decided to join in and within a few moments the poor girl didn't even know which way to turn. Grace had planted herself straight in front of the girl, while I was off to her right. Behind her and off to her left… walls! We had literally cornered her! As we all cracked up laughing, we showed her the pictures and she gave us her permission to publish them.
And then… Erik Lieber joined us, on the same day his picture was published on Hipstography. I, of course, told him the story and we both agreed that that is quite a coincidence! We finished our visit to the museum with the exhibition of Garry Winogrand's work. What a genius photographer!!
I can only say that my trip to NYC was beyond wonderful and that I'm already looking forward to my next visit. In the meantime, I'm publishing a series of pictures I shot with a Combo (John S., D-Type Plate and Cadet Blue Gel), but as of tomorrow I will be publishing portfolios by these talented hipstographers, I can now call my friends! Thank you so much, Lori, Grace, Justin, Sheldon and Erik for the marvellous reception!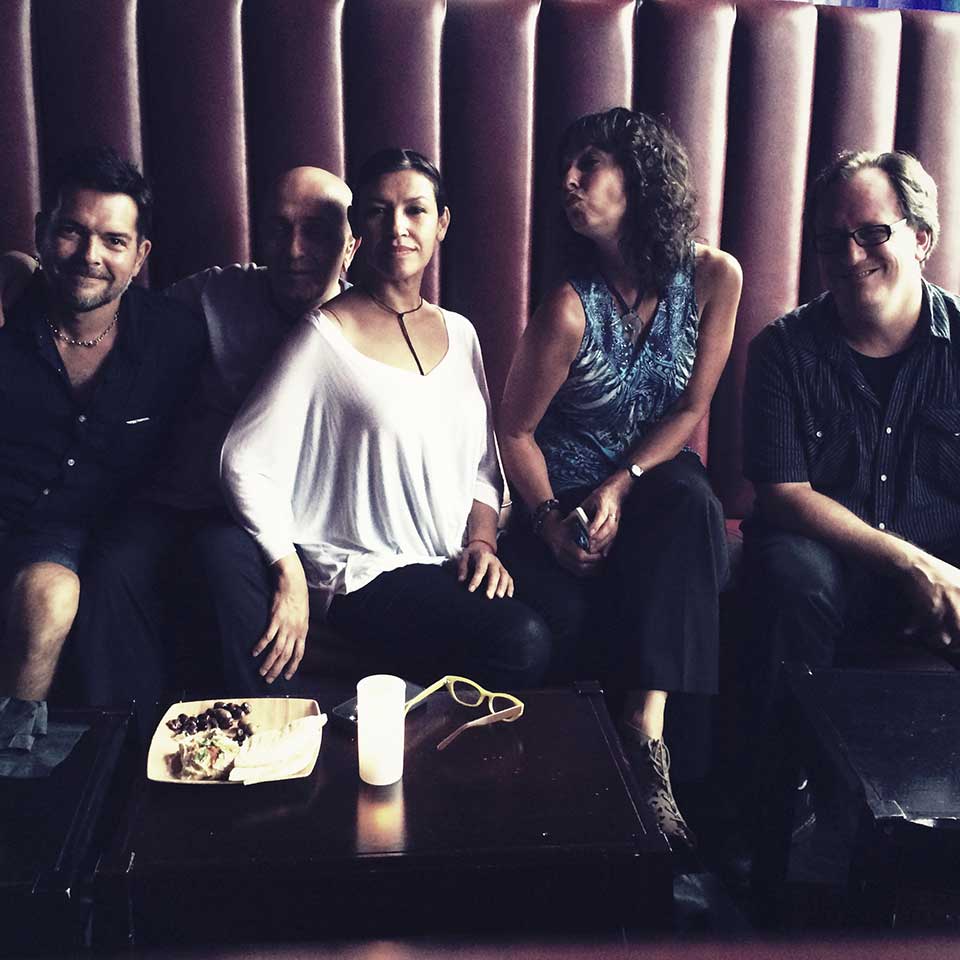 This post is also available in: French