Happy Holidays: Give and Receive
By
Eric
on December 20, 2016
To celebrate the end of year in beauty, Hipstamatic has decided to treat us all, by giving away three new films! Christmas has come early! Hipstamatic is, once again, launching their "Happy Holidays: Give and Receive" Campaign, just like they did in 2015. Here are the practical details: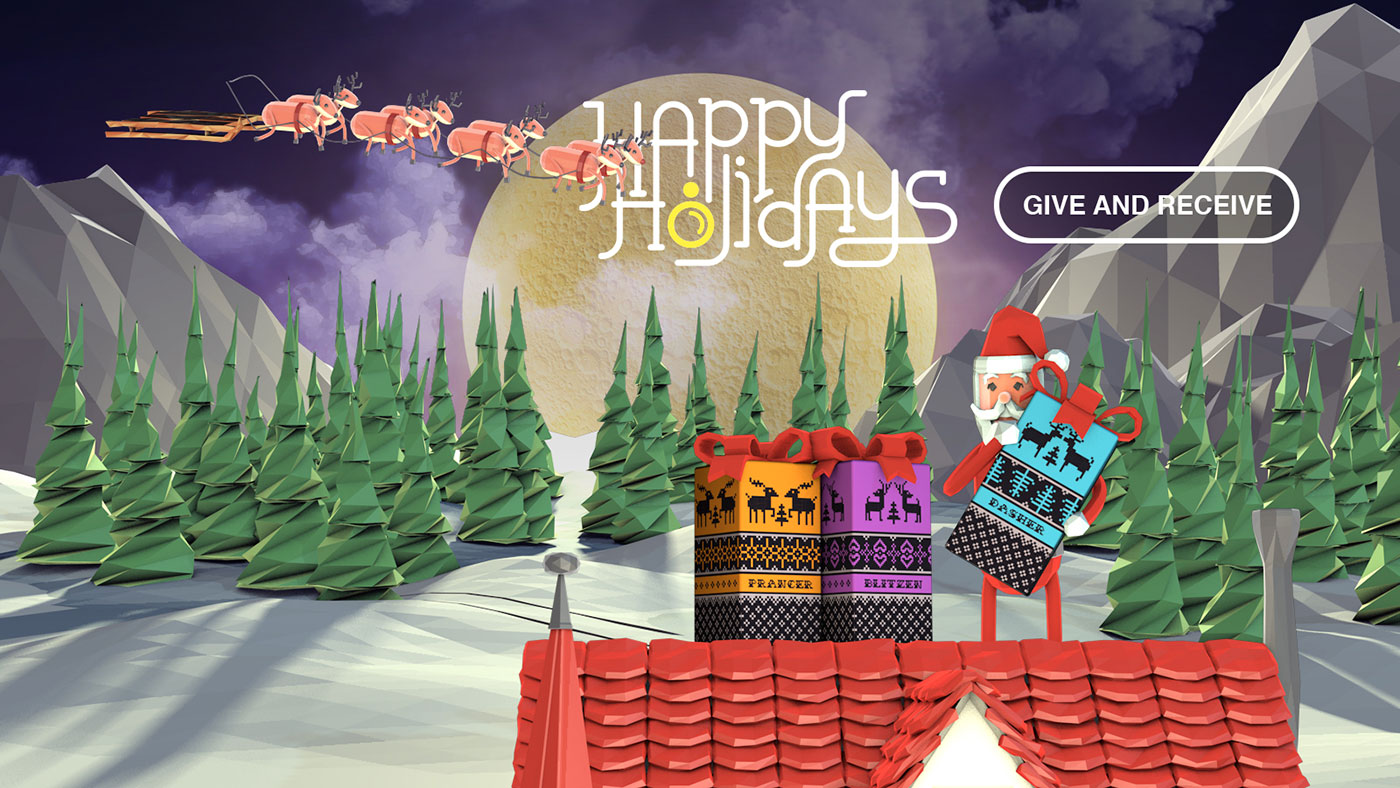 The first thing to do, is update your current Hipstamatic app; the 330 version not only fixes certain bugs, it also adds a few interesting novelties! We're planning an in-depth article on the subject, to be published somewhere during the week.
So… there are three new films: Dasher, Blitzen and Prancer. You will, however, only receive one of them. To find out which one, you'll need go into your library and select "Give Free Gifts", in the menu in the top right-hand corner. In order to actually get your present, you will have to send it to a friend first. Enter your friends email address and after that, add your name too. The film will be added to your library, once you have sent it to your friend. Giving before receiving… in true Christmas spirit!
This, however, is not the end of it! You now have find the other two films. You can try this first: ask the recipient to send you theirs; if you're lucky they might have the one you're missing. You'll then receive an email containing the link and hey presto… you have your second film. Or - second option – send the film to as many Hipstamatic users you know and be sure to receive the entire package!
If, however, you are having trouble finding all the films, you can head over to the Hipstography Facebook page, to the article about this Christmas give-away; find a few people who are looking for the film you received and send it to them. Or, leave a message stating which film(s) you still need, as well as your email address.
So much for the practical info, now let's open our presents… I'll start with my favorite: Dasher. Hipstamatic reproduced a snowball effect, which is spot-on for the Holiday season! Tip/trick: in Pro Mode, you can eliminate the frame!
Blitzen adds a circle, which is actually very similar to the Bream bug. The effect can be softened, however, by using the curser in Pro Mode.
And finally, Prancer modifies the tone of your pictures, reminiscent of Salvador 84. It also adds a crackly texture and a white frame, as well as a stamp, which reads "Warm Wishes"; the white frame and some of the crackle texture can be removed in Pro Mode.
Finally, two details to bear in mind: don't forget to use your "Shake to Randomize" function, it will give you a different effect every time. And Rendez-vous on Christmas Day, with even more surprises for those who played the game. Thanks Hipsta Claus!
Merry Matic & Hipsta New Year!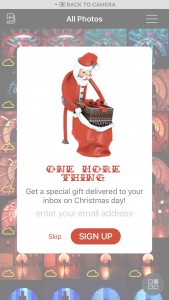 This post is also available in: French