Happy Holidays: Give and Receive 2018
By
Eric
on December 17, 2018
It has become somewhat of a tradition at Hipstamatic to celebrate the holidays by giving gifts and this year, Hipsta Claus is gifting us no fewer than four films! Christmas has come early, folks! This years end-of-year campaign is called "Happy Holidays: Give and Receive". Hipstamatic has maintained the same principle as previous years and here are the details…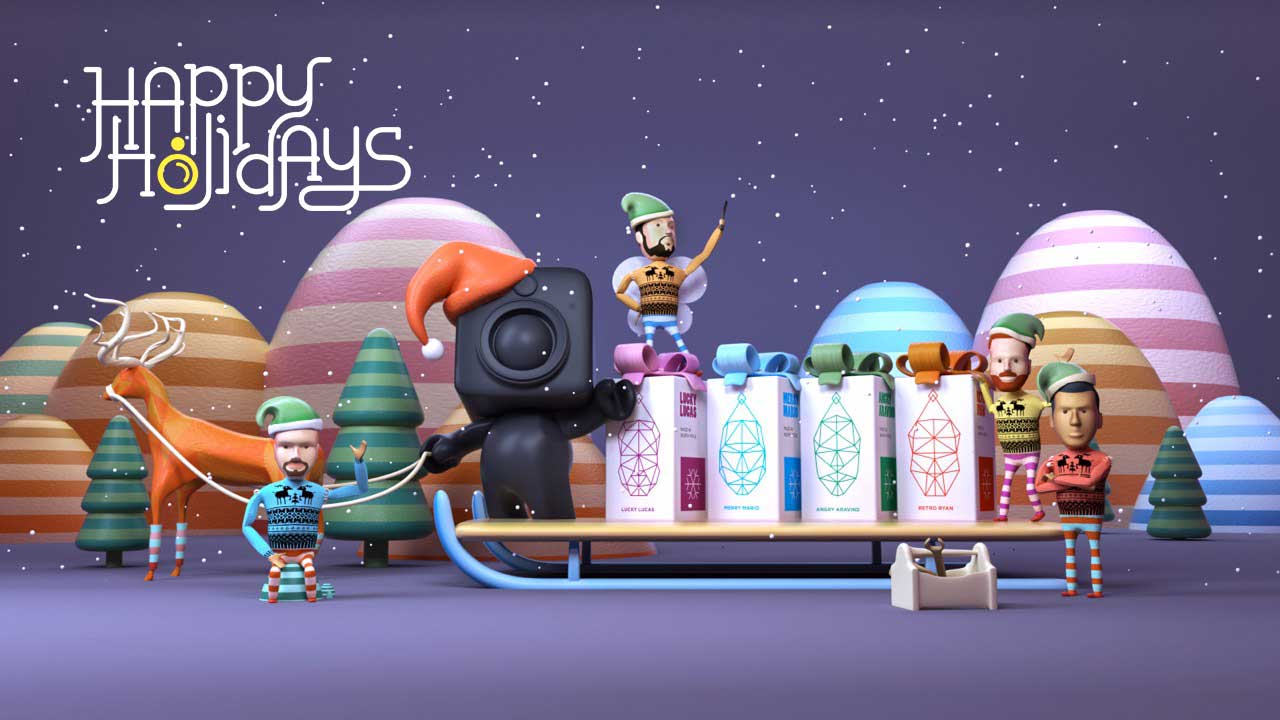 The first thing you will need to do, is update your current Hipstamatic to version 353… you can find it in the App Store.
So… there are four new films: Retro Ryan, Merry Mario, Angry Aravind and Lucky Lucas. You will, however, only receive one of them. To find out which one, you'll need go into your library and select "Give Free Gifts", in the menu in the top right-hand corner. In order to actually get your present, you will have to send it to a friend first. Enter your friends email address and after that, add your name too. The film will be added to your library, once you have sent it to your friend. Giving before receiving… in true Christmas spirit!
You have a film but you're missing 3 others… In order to get them, you'll have to ask your friends, who do have them, to send them to you. You might end up with the ones you don't have yet. If, however, you are having trouble finding all the films, you can head over to the Hipstography Facebook page, to the article about this Christmas give-away; find a few people who are looking for the film you received and send it to them. And leave a message stating which film(s) you still need, as well as your email address.
Like previous years, rendez-vous on Christmas Day… and there is one more surprise in store for those playing along. Thank you Hipsta Claus!! Merry Matic & Hipsta New Year!
This post is also available in: French