The Madagascar HipstaPak
Madagascar is an island country in the Indian Ocean, off the coast of Southeast Africa. The nation comprises the island of Madagascar (the fourth-largest island in the world), as well as numerous smaller peripheral islands. Madagascar split from the Indian peninsula around 88 million years ago, allowing native plants and animals to evolve in relative isolation. Consequently, Madagascar is a biodiversity hotspot; over 90% of its wildlife is found nowhere else on Earth.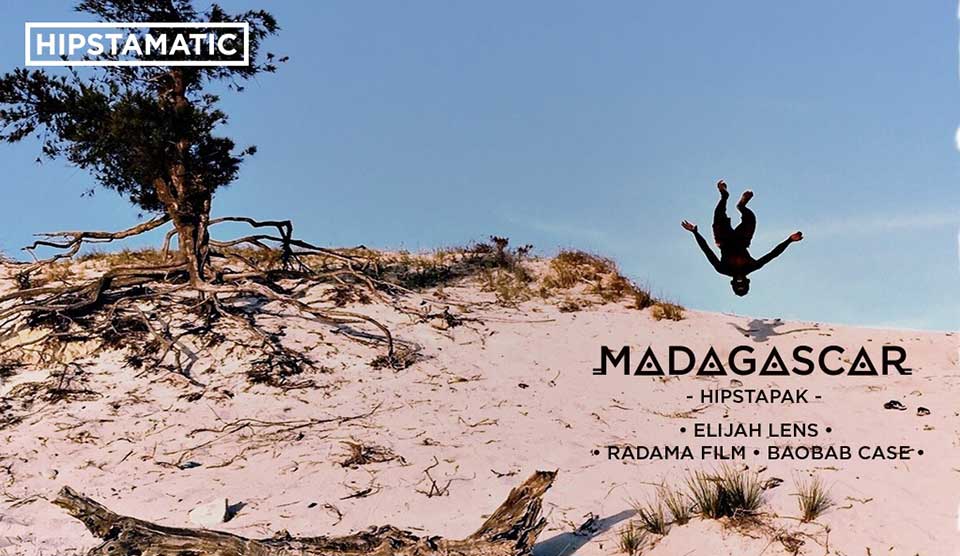 The Madagascar HipstaPak contains a lens, Elijah, a film, Radama, and this month's bonus: a new case called Baobab.
The new lens was inspired by Elijah Nouvelage's work. Elijah Nouvelage is a freelance photographer based in Oakland, California. He has attended the Eddie Adams Workshop and his work has been recognized by College Photographer of the Year, The National Press Photographers Association and the Hearst Journalism Awards. His portfolios reflect his love of people, travelling and finding beauty in the quiet moments in life. In Elijah's words: "I think that humankind's differences are not as important as the common values we all share, and I hope, in some small way, to help people see that through my work."
As far as the new film is concerned, it is named after the first king of Madagascar and, apart from the very prominent white frame, the effects are modest.
Go ahead and tag your pictures with #hipstography or publish them on the Hipstography Facebook page. You'll find more details about the different ways of submitting your series on the FAQ-page.
This post is also available in: French