The Pinhole SnapPak
This month Hipstamatic has decided to surprise you! The new Pak doesn't relate to a city, or even a famous photographer, but pays tribute to the earliest ancestor of photography: the pinhole camera.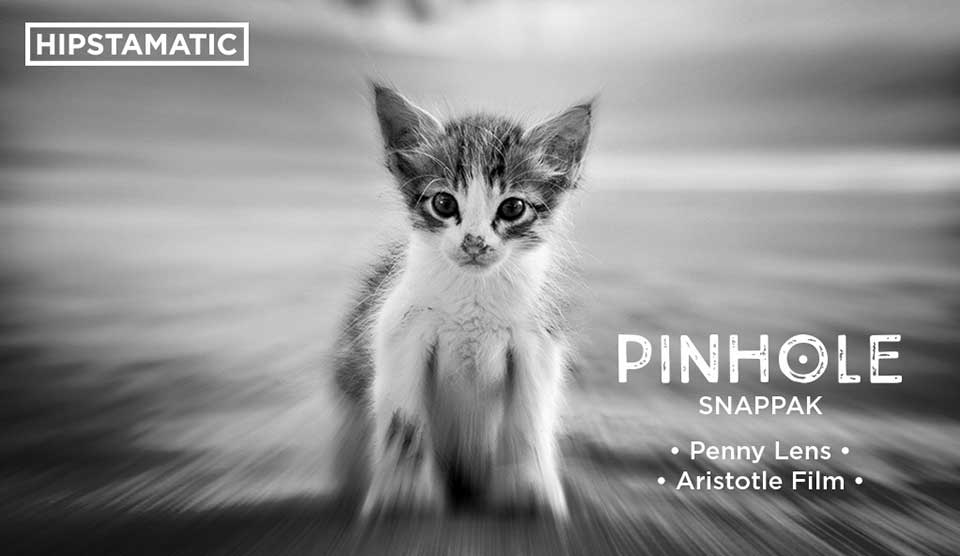 A pinhole camera, also known as the "camera obscura", is a very simple device that allows you to make a photographic camera. It is basically a simple box with a tiny hole pierced through one side; allowing a ray of light to pass through. The image is projected onto the surface opposite this hole and can be captured on a light-sensitive support, such as photographic paper, for example.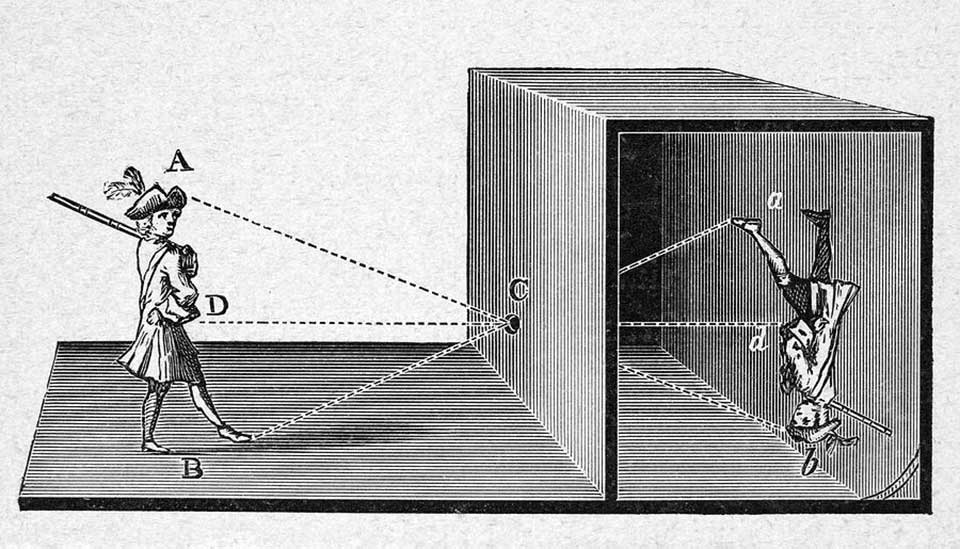 It's a principal that was already applied during Greek antiquity. Aristotle (384-322 BC) was the first to describe it.
Hence, the new Hipstamatic film has been named Aristotle: a black and white film with a light vignette. The pinhole camera effect can be obtained by combining Aristotle with the new Penny lens, which will add a concave distortion to your pictures. As usual you will have to test these elements together with any of the other elements in the catalogue to discover all the possibilities.
This month, Hipstamatic is even adding a cherry on top of the cake: a new case called the DIY! Congratulations to the team for the beautiful design.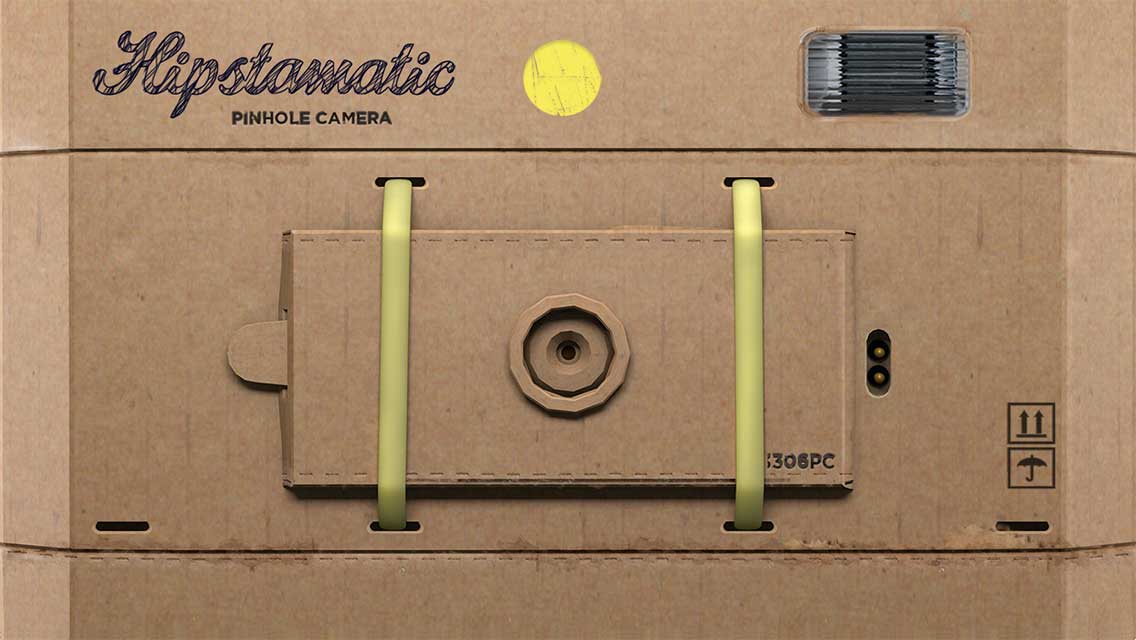 So, it's your turn to test the new Pinhole SnapPak and please, do send us your thoughts, comments and tips.
This post is also available in: French