WMag FreePak
By
Eric
on December 1, 2012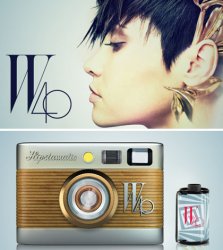 To celebrate the 40th anniversary of W magazine, Hipstamatic is giving a new pack. I tried it last week, and only two words came to my mind: Thank you!
The WMag FreePak includes the "Wonder" lens, the "W40" film and a commemorative case. This combo results in highly desturated and contrasted pictures, with an emphasis on the blue coulour. I personally really like this excessive touch.
Hipstamatic and W are organizing a contest but I won't mention it here since one has to live in the US to enter it. What a pity...
The WMag FreePak is a limited edition that can be downloaded for free until September 30th. It would be silly to miss it. FYI paks are available via the app itself (press the shopping cart button).
This post is also available in: French