Hipstaclass 009 – 003: The Multiple Exposure Kit
Le Multiple Exposure Kit a été introduit en octobre 2012 lors de la sortie de la mise à jour 260. Il offre à l'utilisateur la possibilité de prendre un nombre illimité d'expositions et ce, avec n'importe quel combo (film, objectif, flash). Il apparaît comme un bouton curseur noir et jaune, dans le coin supérieur gauche de l'appareil photo.
1. Déplacez le curseur complètement vers la gauche.
2. Positionnez le sujet et prenez la première image.
3. Le curseur avancera automatiquement à mi-chemin.
4. Repositionner le sujet et prenez la seconde image.
Le traitement de l'image nécessite quelques secondes. Vous n'êtes pas limité à deux expositions: lorsque le curseur est à mi-chemin, vous pouvez le repousser vers la gauche. Et répéter cette opération autant de fois que vous le souhaitez. Si vous prenez des photos avec le viseur en mode plein écran, le curseur multi-exposition est en dehors de l'écran pour les modèles de l'iPhone antérieures au 5. L'écran de ce dernier est plus large et offre un accès partiel.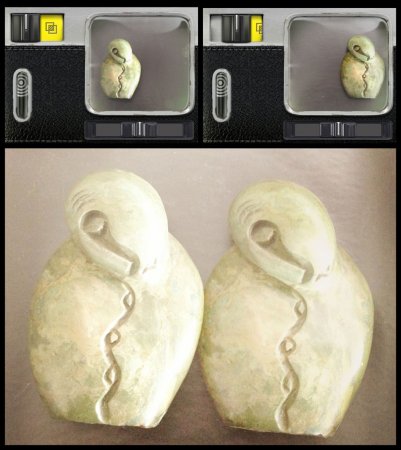 Example, Multiple Exposure Kit Interface
Jane / Blanko / Off
Tom Choinski, Hipstamatic New England
Lors de l'exécution d'une image à exposition multiple, le photographe doit avoir en tête le résultat final. Pensez en premier lieu à l'endroit où vous souhaitez que le sujet soit dans l'exposition suivante et cadrez la photo en conséquence. La luminosité de l'arrière-plan et le degré de chevauchement du sujet sont aussi à considérer avant de prendre la photo.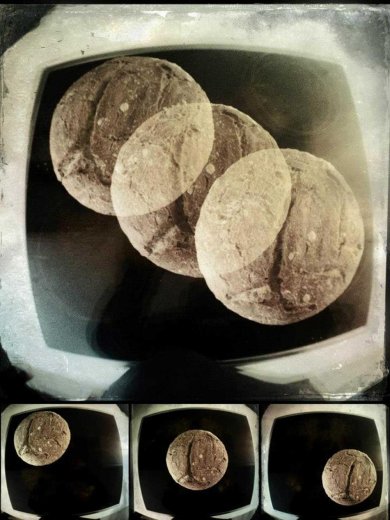 Example, Composition and Placement
GSQUAD / C-Type Plate / Off
Photo by Zet A. Jones, HIPSTALOMO
Example, Composition and Placement
Foxy / D-Type Plate / Off
Photo By Noah Fentz
Alors que le kit permet à l'utilisateur de changer les éléments (film, objectif,…) entre les expositions, les  filtres ne sont appliqués que sur l'exposition finale. Cela explique pourquoi la contamination du film Float ne serait pas appliquée à un film noir et blanc; ou pourquoi une image triple exposition avec un film comme RTV SHOUT! n'aurait qu'un seul slogan au final. Si c'est Salvador 84 qui est utilisé, le kit va d'abord compiler l'exposition multiple, qui sera ensuite manipulé par une double exposition créée par Salvador.
Le flash LED se déclenche à chaque exposition. Cependant, un flash Hipstamatic ne sera appliqué que dans l'exposition finale.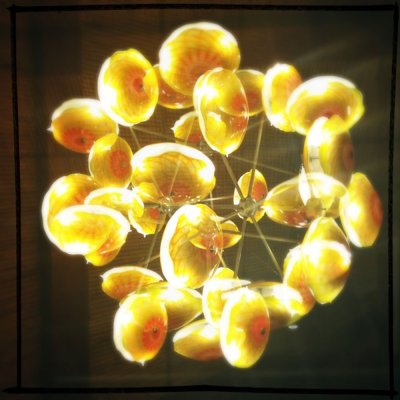 Example, Double exposure
Loftus / RTV / Off
Photo by Melissa Villafuerte Herrer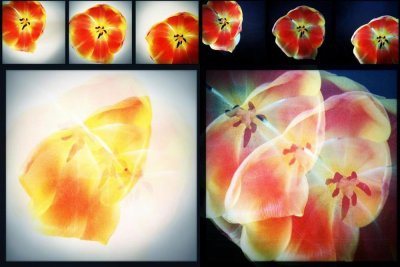 Example, Composition and Placement
Jane / W40 / Off
Photo by Maj Jones
Prochain chapitre (demain): L'influence du fond et le chevauchement
[button color="blue" link="http://www.facebook.com/pages/Hipstamatic-New-England/215153518534085"]Hipstamatic New England[/button]
This post is also available in: Anglais