De nouveaux supports pour vos clichés Hipstamatic
By
Eric
on décembre 12, 2012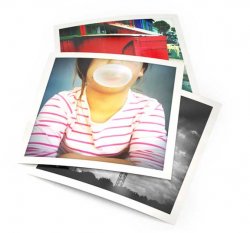 Imprimer, c'est dépassé? Pas pour Hipstamatic! Alors même que l'analogique fait place au numérique, la société qui a contribué à donner un look rétro aux photos iPhone fait aujourd'hui sortir l'image des écrans pour lui donner de nouvelles formes de vie.
Le nouveau laboratoire d'impression d'Hipstamatic, Print Lab, lancé le 6 décembre, vous permet de télécharger vos photos pour les faire imprimer sur papier d'archive en divers formats (env. 10x10cm, 18x18cm, 25x25cm ou 75x75cm). Les prix varient de 4,99 $ pour 4 tirages en 10x10 à 149,99 $ pour trois tirages en 75x75. Mais l'offre ne s'arrête pas là…
Des supports qui sortent de l'ordinaire
À côté des tirages papier, Print Lab peut aussi reproduire vos images directement sur toile, aluminium ou bois. Les produits du nouveau service Print Lab se déclinent en deux collections: Home (décoration) et Travel (sacs).
The Home Collection, produite par Color Services (Santa Barbara, Californie), offre divers supports d'impression:
The Travel Collection, produite par Defy Bags (Chicago), propose:
Dimensions des sacs (lxhxp): Sac minitrip: 50x30x30 - Serviette: 42x28x9 - Sac fourre-tout: 38x43 – avec une poche intérieure pour ordinateur
"Les articles sont produits [aux États-Unis] par deux entreprises qui se distinguent par leur souci du détail", indique un membre du service clientèle d'Hipstamatic.
Nombre des articles en cuir et toile sont fabriqués avec des matières récupérées auprès de l'armée des États-Unis.
"L'ancienneté des bâches récupérées est variable. Souvent, elles ont l'air tellement neuves qu'on ne sait pas trop pourquoi elles ont été mises au rebut. D'autres fois, elles sont assez anciennes.», déclare l'un des fournisseurs de Print Lab. "D'autres fois encore, on reçoit des découpes aux dimensions absolument immenses."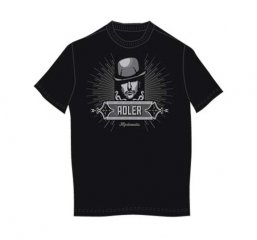 Une troisième collection, Analog, comprend l'étui HipstaCase 100 pour iPhone et des t-shirts thématiques, actuellement au nombre de neuf.
Pour l'instant, les produits des collections Home et Travel ne sont expédiés qu'aux États-Unis. Hipstamatic a annoncé que l'expédition à l'international commencerait début 2013.
Les images téléchargées sur le site de Print Lab doivent être au format carré et produites à au moins 612 pixels de côté. Il ne doit pas nécessairement s'agir de clichés Hipstamatic, il faut juste respecter les dimensions classiques de l'application.
© 2012 Ben Gremillion
This post is also available in: Anglais