Hipstamatic photos reach new canvases
By
Eric
on December 12, 2012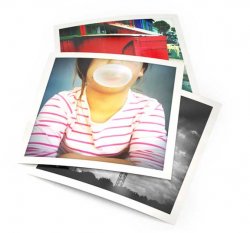 Whoever said print is dead forgot to tell Hipstamatic. Even as analog media give way to their digital counterparts, the company that helped bring retro photo effects to iPhones finds new ways to display images off-screen.
Hipstamatic's new Print Lab, which launched Dec. 6, is a service through which people can upload photos to be printed on 4", 7", 10" or 30" archival paper. Prices range from $4.99 for nine 4" prints to $149.99 for three 30" prints. Unlike other services, Print Lab doesn't stop there.
Non-traditional media
Beyond paper, the Print Lab places square images onto products made of canvas, aluminum or birch wood. New Print Lab products come in two collections: Travel and Home, or carrying cases and decorative items.
The Home Collection, produced by Color Services in Santa Barbara, CA, offers:
The Travel Collection, produced by Defy Bags in Chicago, offers:
The Weekender bag measures 20" wide, 12" tall and 12" deep. Slightly smaller, the briefcase is 16.5" wide, 11" tall and 3.5" deep.
Smallest of the three, the tote bag is 15" wide by 17" tall and comes with an interior computer pocket.
"The products are being produced [in the United States] because of the attention to detail by the two partners," said a Hipstamatic customer support representative.
Many of the leather-and-canvas products use materials reclaimed from the U.S. military.
"The vintage tarps range in age. Often times we get tarps that are so new we're not sure why they were decommissioned. Other times they're quite old," said a representative from the Print Lab's suppliers. "Still other times we get 'over cut' large sections of material that would otherwise be destined for landfills from defense contractor suppliers."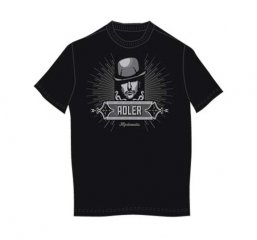 A third collection, Analog, includes the HipstaCase 100 for iPhone and at the time of this writing, nine thematic t-shirts.
Currently Home and Travel products are only shipped within the United States; Hipstamatic says international shipping should begin in early 2013. The products are delivered domestically via FedEx, unlike prints which are delivered via the US Postal Service.
Images uploaded to the Print Lab must be square-shaped and at least 612 pixels per side. Although they don't have to be Hipstamatic shots, any size photo from the Hipstamatic app qualifies.
© 2012 Ben Gremillion
This post is also available in: French