The Hipstography Awards 2013
By
Eric
on décembre 26, 2013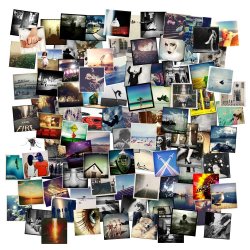 Le 29 décembre 2013, Hisptography soufflera sa première bougie! Un an déjà que le site rend hommage à Hipstamatic, la plus incroyable des applications photo, que cela soit dans sa version Classic ou sa version Oggl. Ces douze derniers mois furent impressionnants, passionnants et tellement riches, que cela soit du côté des nouveaux objectifs, films et flashes mais surtout en termes de publications: plus de 190 combos, 120 portfolios, 365 photos of the day, des dizaines d'interviews, de news et de reportages. Un total de plus de 5.000 photos plus splendides les unes que les autres, prises aux quatre coins du monde par des millions d'utilisateurs.
Splendides photos réalisées en partie grâce à l'ingéniosité et à la créativité d'une petite équipe basée à San Francisco dont le travail a radicalement changé le monde de la photo. Que dire des productions de 2013? Hipstamatic nous a offert un formidable tour du monde avec, à chaque halte, des paks plus créatifs les uns que les autres: le Silver Lake Hipstapak, le Sao Paulo Hipstapak, le Brighton Hipstapak, le Buenos Aires Hipstapak, le Seven HipstaPak, le Long Island Hipstapak ou le petit dernier en provenance de Corée, le Hongdae Hipstapak. Il y a aussi un pak dont tout le monde avait rêvé mais que l'on n'attendait plus, le Photojournalism SnapPak réalisé en collaboration avec Benjamin Lowy.

Mais la plus grande surprise de 2013 fut sans aucun doute la sortie d'une seconde app: Oggl. Petite sœur de Hipstamatic rebaptisée entre temps Hisptamatic Classic, Oggl a changé les règles du jeu et offert aux utilisateurs de l'application mère une plus grande flexibilité et surtout un nouveau moyen de partager les photos au sein d'un réseau de passionnés.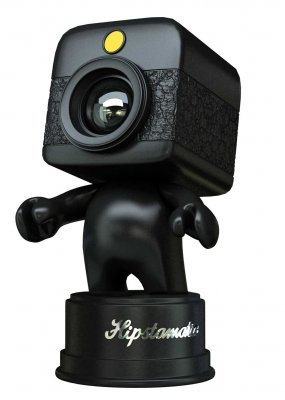 Pour fêter le premier anniversaire du site et surtout pour honorer Hipstamatic, les premiers Hipstography Awards sont organisés! Un jury de professionnels et de spécialistes aura la lourde tâche de sélectionner, dans un premier temps, les plus beaux clichés ou séries publiées sur le site. Ensuite, parmi cette pré-sélection, cela sera au public et aux différents membres du jury de décerner des awards. Voici donc les informations pratiques et les règles du jeu...
Eligibilité
Toutes les photos, combos ou séries publiées depuis le lancement du site participent automatiquement à ces awards, et ce dans toutes les catégories. La date de clôture est fixée au 31 décembre 2013; cela signifie qu'il est encore possible de participer aux Hipstography Awards 2013, du moins pour la section "Combos" et "Portfolios".
Pour soumettre vos photos, le plus simple reste une publication de vos photos (une douzaine pour un combo, une vingtaine pour un portfolio) sur une page quelconque: un album publié sur Facebook ou sur Flickr, sur un de vos sites ou pages personnelles. Il suffit ensuite de m'envoyer le lien via la page contact de ce site. Il est important de séparer les photos que vous désirez soumettre et de n'envoyer que le lien vers cet album. Date limite des envois le 29 décembre.
Règles générales & Restrictions
Les règles sont les mêmes que pour le site en général: seules les photos réalisées par Hipstamatic Classic ou Oggl sont acceptées. Les photos prises par une autre app et éditées dans Oggl (photos "post-processed") ne sont pas admises. Afin de vérifier l'origine des photos, il est obligatoire de n'envoyer que les photos originales. Plus d'infos sur la page FAQ du site.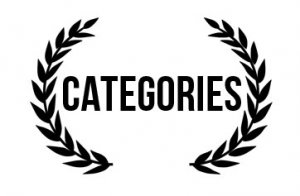 Trois grandes catégories vont récompenser les plus belles créations de l'année: "The Grand Prizes Awards", catégorie qui comprendra 6 grands prix pour récompenser 3 portfolios, 3 combos; "The Major Prizes Awards" ou la consécration pour 10 photos dans 13 catégories et "The Gear of the Year" pour honorer les filtres qui ont marqués 2013.
A. The Grand Prizes Awards
Monochrome Portfolio of the Year
Color Portfolio of the Year
Creative Portfolio of the Year
Monochrome Combo of the Year
Color Combo of the Year
Creative Combo of the Year
B. The Major Prizes Awards
Abstraction of the Year
Animal Photography of the Year
Architectural Capture of the Year
Landscape of the Year
Living Moments of the Year
Macro of the Year
Monochrome of the Year
Multi-Exposure of the Year
Performing Arts Capture of the Year
Portrait of the Year
Street Photography of the Year
Transport Capture of the Year
Waterscape of the Year
C. The Gear of the Year
Lens of the Year
Film of the Year
Flash of the Year
Pak of the Year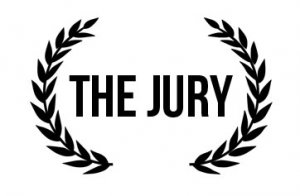 C'est avec un immense plaisir que je dévoile ici la composition
du jury des Hipstography Awards 2013...
Ce sont des photographes reconnus mondialement et
ils ont associé leurs noms à l'un des objectifs de Hipstamatic:
Ben Lowy
Ben Watts
Chris Hornbecker
Chiun-Kai Shih
David Loftus
Ils utilisent Hipstamatic, sont des pionniers en matière de photographie mobile
et inspirent les utilisateurs par leurs connaissances:
Daniel Berman
Marty Yawnick
Richard Koci Hernandez
Ils sont journalistes ou spécialistes de Hipstamatic:
Patrick Baz
Stéphane Arnaud
Severine Bourlet
Simone Muresu
Tom Choinski
Samuel Gasc
Ils... sont Hipstamatic:
Lucas Buick
Ryan Dorshorst
Aravind Kaimal
Mario Estrada
Allan Bedford
Je tiens à les remercier du fond du cœur d'avoir accepté de faire partie du jury et je vous les présenterai plus en détails dans un prochain article.
Fonctionnement des Awards
Première partie, les nominations: à partir du 1er janvier et pour chaque catégorie des "Major Prizes Awards", le jury aura la lourde tâche de sélectionner 10 nominés. Les résultats seront annoncés dès le 26 janvier; il y aura donc 10 nominés pour la meilleure photo monochrome, 10 nominés pour le meilleur paysage, 10 pour le meilleur portfolio noir et blanc, etc...
Seconde partie, les votes: parmi ces nominations et pour chaque catégorie, le public sera alors invité à voter dès le 26 janvier et jusqu'au 2 février. Les résultats de ces votes seront additionnés à ceux d'un second vote du jury pour ne désigner en fin de compte qu'un seul gagnant par catégorie.
Vous serez aussi à cette même période amenés à élire le meilleur objectif, le meilleur film, flash et pak de 2013.
Troisième partie: la cérémonie des Awards: elle sera virtuelle mais cérémonie, il y aura et la liste des vainqueurs sera annoncée vers le 9 février. Un seul gagnant par catégorie sera alors récompensé d'un Hipstography Award.
Prix et Partenariats
Plusieurs grandes marques sont associées à l'événement et les grands gagnants seront récompensés par une multitude de prix… Plus d'informations dans un prochain article.
Voilà, c'est donc parti pour ces Hipstography Awards 2013!
This post is also available in: Anglais