The Hanalei HipstaPak
By
Eric
on juillet 7, 2017
L'été commence très fort avec une nouvelle collaboration hors du commun: Hipstamatic a développé un nouveau pak avec Dan Mindel en personne! Daniel "Dan" Mindel est un cinématographe américain, originaire de l'Afrique du Sud, connu pour son travail régulier avec des réalisateurs comme Ridley Scott, Tony Scott ou J. J. Abrams. Il a été, entre autre, directeur de la photographie sur "Enemy of the State" de Tony Scott mais aussi sur "Mission: Impossible III", "Star Trek, "Star Trek Into Darkness" ou "Star Wars: The Force Awakens" de J. J. Abrams.
Mais attention, il existe un lien assez personnel entre Dan Mindel et Hipstamatic… Dan utilise en fait Hipstamatic depuis un bon bout de temps et il avait d'ailleurs publié sur Instagram des photos du tournage de "Star Wars: The Force Awakens" prises avec Hipstamatic! C'est à ce moment-là que nous l'avions contacté et Dan nous avait fait l'honneur de faire partie du jury des derniers Hipstography Awards. Aujourd'hui, nous sommes heureux de vous annoncer la sortie du Hanalei HipstaPak.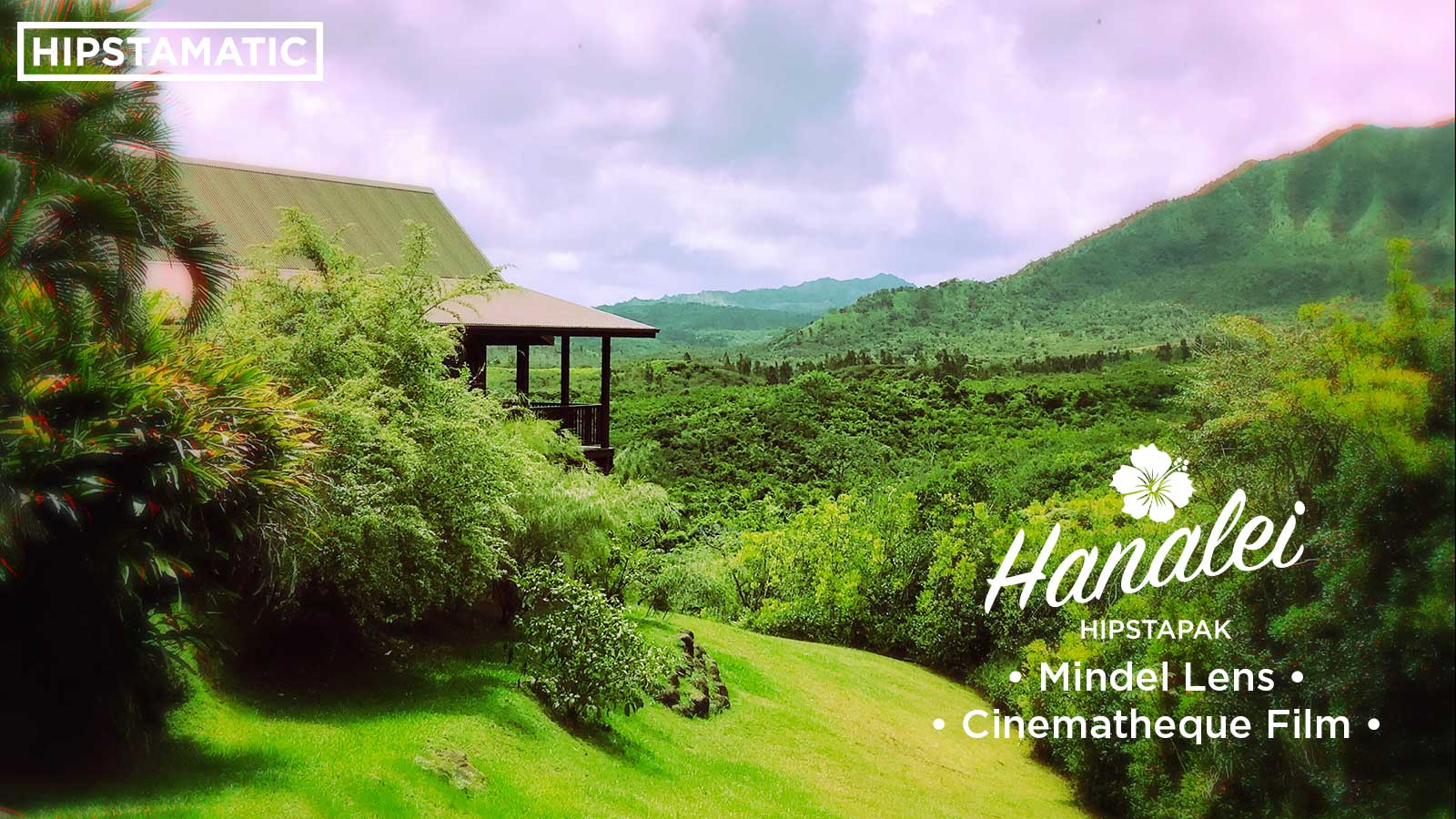 The Hanalei HipstaPak contient un nouvel objectif, Mindel, et un nouveau film, Cinematheque. L'objectif apporte du contraste mais rehausse également la luminosité de vos clichés. Cinematheque, le film, rajoute une déformation, une légère séparation visuelle des couleurs, ainsi qu'un effet de vignettage sur les bords de l'image.
Deux nouveaux éléments donc à tester ensemble ou séparément et comme chaque mois, nous voudrions avoir vos avis, conseils et astuces... Envoyez-nous vos séries et clichés au plus vite, un article sera publié prochainement sur ce nouveau HipstaPak. Plus d'infos sur les moyens de nous faire parvenir vos oeuvres sur cette page. En attendant, que La Force soit avec vous.
(Photos: Dan Mindel)
This post is also available in: Anglais