The Kreuzberg HipstaPak
By
Eric
on septembre 6, 2016
Bienvenue à Berlin et plus particulièrement à Kreuzberg, un quartier qui a vu naître un grand nombre de mouvements de contre-culture; c'est donc un quartier prisés des artistes, rempli de bars à la mode et de lofts haut-gamme.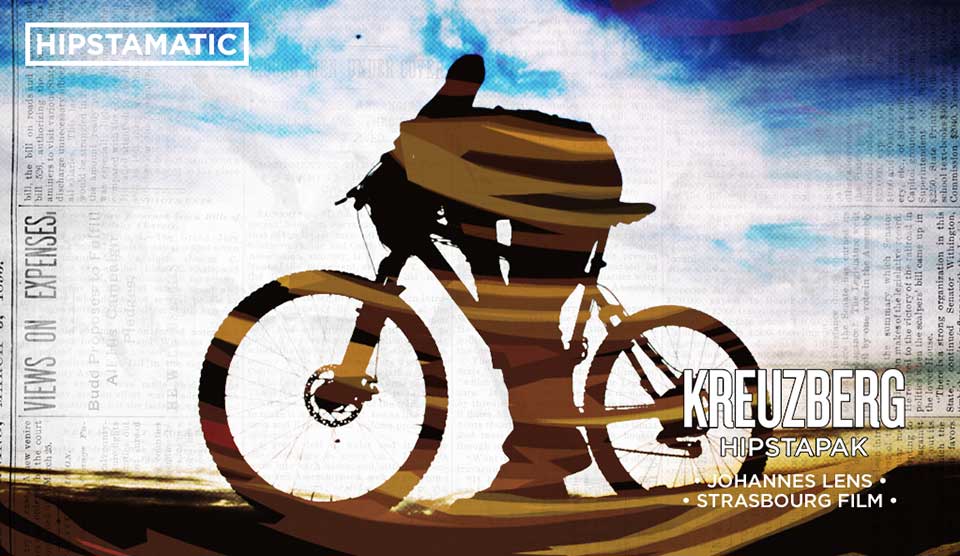 The Kreuzberg HipstaPak contient un objectif, Johannes, et un film, Strausberg, et les effets obtenus sont plus qu'originaux! Jugez plutôt...
Johannes va produire un effet halftone et c'est une grand nouveauté pour Hipstamatic. Petite explication technique: le demi-ton ou halftone est une technique d'impression qui permet au départ de rendre plusieurs niveaux de gris d'une couleur à partir d'une impression monochrome. Les imprimantes ne peuvent imprimer que des points d'encre ; elles les arrangent de telle sorte que l'œil humain ne discerne plus ces points mais les intègre pour donner une illusion de plusieurs niveaux de gris. À l'instar de la photographie en couleurs qui a évolué avec l'ajout de filtres et de couches de films, l'impression en couleurs est rendue possible par la répétition du procédé demi-ton pour chaque couleur fondamentale de la synthèse soustractive, généralement celles du modèle de couleurs CMYK (Source).
Le film, Strausberg, va de son côté rajouter à vos clichés des extraits de vieux journaux. Un film à tester évidemment aussi avec d'autres objectifs.
Attention, The Kreuzberg HipstaPak ne pourra être utilisé que si vous avez réalisé l'upgrade vers la version 320 de Hipstamatic. A chaque version, Hipstamatic améliore l'application mais ces évolutions exigent aussi certaines contraintes et les effets de ce pak ne sont donc possibles qu'avec 320. Vous trouverez ici un article sur cette version et ici un tutoriel sur la section "Réglages".
Je n'ai hélas pas encore pu tester ce pak, des exemples de photos obtenues par ce pak seront publiés plus tard dans la semaine.
A vous de jouer, comme toujours, taggez vos photos avec #hisptography! Bon shooting!
This post is also available in: Anglais