Bringing fashion to Hipstamatic
The well-dressed man posed against a city skyline while the photographer readied his cameras. Two gold medals hung from ribbons around the subject's neck, contrasting well against his dark blazer.
When the photo shoot began, the Canon 5D sat idle. Hipstamatic came first.
"I always use my iPhone as a diary of my daily life," said Chiun-Kai Shih, a New York-based freelance fashion photographer.
But the day he shot Olympic athlete Nathan Adrian, winner of three gold medals and one of the fastest American freestyle swimmers to date, Hipstamatic was also among his professional tools.
Chiun-Kai said Adrian didn't mind that his appearance in August Man Malaysia Magazine would be captured with a traditional DSLR and an iPhone.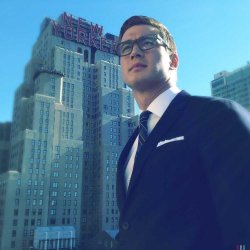 "Mr. Adrian had become accustomed to it during the Olympics. He had his photo taken all the time with an iPhone, so he didn't even notice when I took a few photos with my phone before I got my real camera out," Chiun-Kai said.
Part of the iPhone's appeal to photographers is its tap-and-go nature. But Chiun-Kai said Hipstamatic blended spontaneity and style.
"Created for professional photographers like me, [Hipstamatic] enables us not to process as much. It helps them create a body of work with personal style. With Instagram you have to stop and choose a filter so it doesn't enable continuous photographing like Hipstamatic does," Chiun-Kai said.
Real world connections
Professional iPhone photography has been on the rise, noted especially during Hurricane Sandy in late 2012. Photojournalist Benjamin Lowy raised controversy with his Capturing Libya series, shot with Hipstamatic.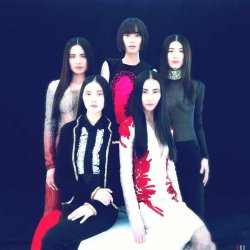 But for fashion, and Chiun-Kai in particular, Hipstamatic has a special connection. In February 2011, Hipstamatic released a lens named after Chiun-Kai during New York Fashion Week with its Mac & Milk Fashion FreePak.
Hipstamatic describes the lens as having random light leaks and mild overexposure. Chiun-Kai said getting the right look was a matter of style — but not necessarily his professional style.
"Chunky lens is more based on my personality," Chiun-Kai said. "It's an aura effect that Hipstamatic and I decided Chunky should have when photographers show up in the room…. It doesn't really reflect my professional photographic style in portraiture and fashion."
Chiun-Kai's role was to inspire and help refine the aesthetic that the software would create. He described his relationship with Hipstamatic as productive.
"Synthetic did all the technical things to create it, but I was the spirit behind it… I met Director of Fun Mario Estrada at the Levi's workshop back in 2009, and I was introduced right away to CEO Lucas Allen Buick and the whole creative team. The love affair began and we've been in love with each other ever since."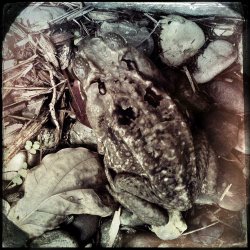 He said as a company, Hipstamatic takes a "professional" approach to working with artists. They enjoyed a back-and-forth conversation for about one week as the software developed.
"Then it was like in a chemistry lab — we played with the feel and for Chunky Lens. We wanted to give it really 'hot and spicy' look. … It came out the way we both expected and we decided to release it during the New York Fashion Week. It was a major hit."
And "Chunky?"
"Chiun-Kai Shih is my real name. People started calling me 'Chunky' as a nickname when I was on the fencing team in junior high. And it stuck."
Looking ahead
The lens and their professional relationship worked so well that Chiun-Kai reunited with Hipstamatic in February 2012 to create the Americana lens.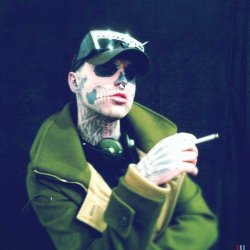 Chiun-Kai declined to comment about specific future plans for professional Hipstamatic use — although he did say to watch for a new lens in February 2013.
"We are working with Hipstamatic's Snap Magazine using Hipstamatic. Hopefully this will help more people work with it more professionally. Right now Snap Magazine is the only magazine that uses just Hipstamatic."
When pressed for future professional Hipstamatic shoots Chiun-Kai said, "This is a very interesting question. We are encouraging more magazines to use it as a final product."
View Chiun-Kai Shi's portfolio at chiunkaishih.com.
This post is also available in: French