Combo #628 (Polina Sarri)
Clarity: 40 • Highlights: -15 • Shadows: +15 • Vibrancy: +20 • RGB: modified • Temperature: 6730
(This combo, Celadon Blue, can be downloaded at the bottom of this page)
"Inspired by old postcards, Celadon blue is a feel-good combo that can easily be applied to a vast variety of shots. Since I wanted to convey an old school feeling, I used the Aretha T65 lens, which reminds me of old Detroit scenes back in the 70s when I first visited the place. It gives a vintage touch to the pictures, adds saturation to the colors, the blue tones become celadon-turquoise, and you end up with an overall warm ambiance. Matched with the Djamma film for an extra dose of bluish hues and the Standard flash for a touch of brightness, it becomes a really powerful combination. Best used for scenery both in urban or country context, vacation snapshots and occasionally for humans. Are you in a retro mood? Try this combo and it will immediately transfer you to a past oozing with nostalgia."
Polina Sarri
---
This combo is available for download. Please be aware: You CANNOT download the ".hipstamatic" file via the Facebook browser. You will only be able to download it on your iPhone from Hipstography.com via a browser such as Safari or Chrome. More information about this function can be found in this tutorial.
---
This combo, Celadon blue, is part of The Chromatic Collection.
More information about the seventh Hipstography collection can be found here.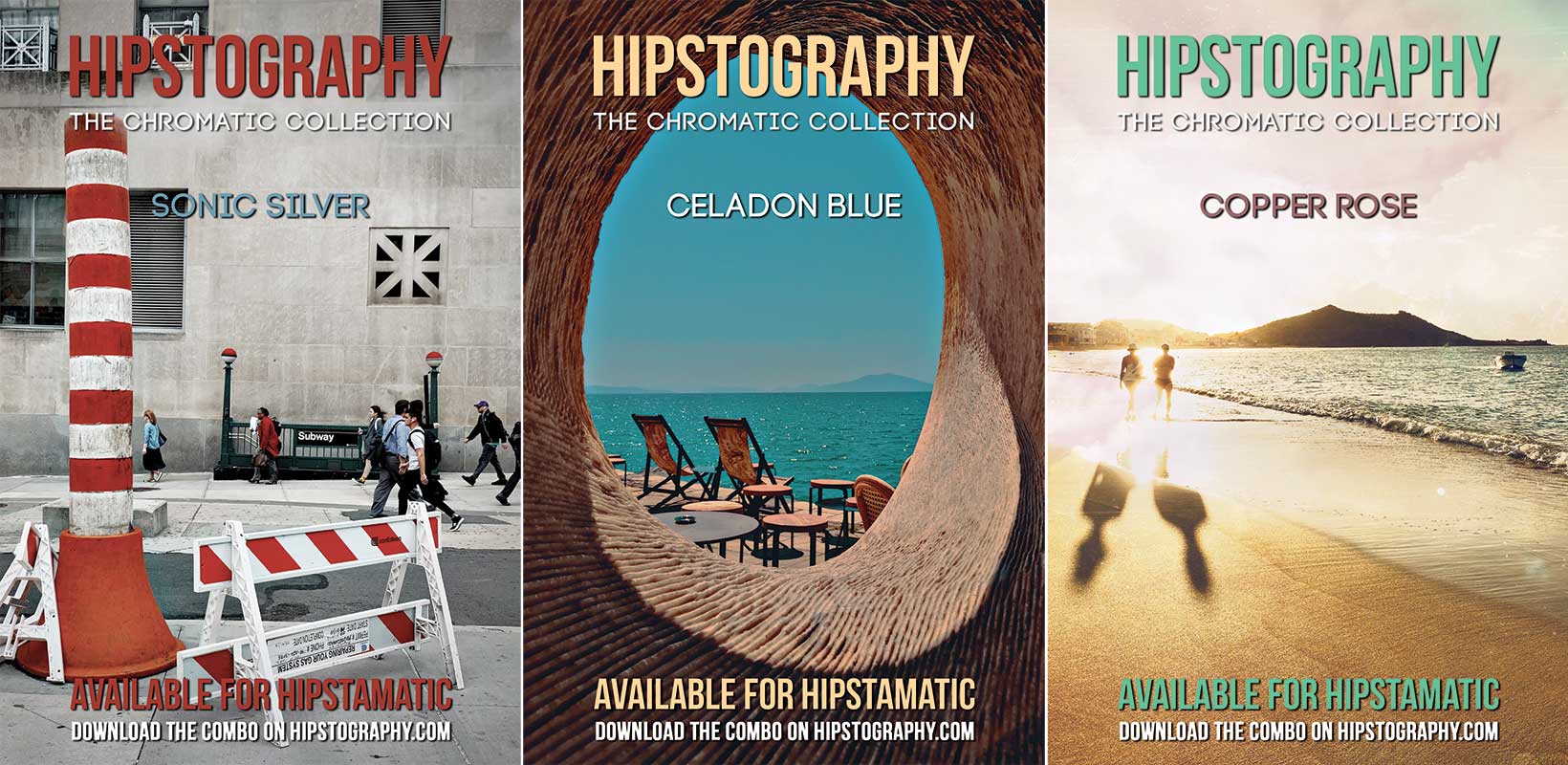 This post is also available in: French