Hipstaclass 009 – 006: Conclusion – Be creative
Multiple Exposure can be more than replicating a subject or superimposing random scenes. In the example above two elements are combined to make a single, new subject. Multiple Exposure can be used to tell a narrative, create abstract patterns, or create a collage.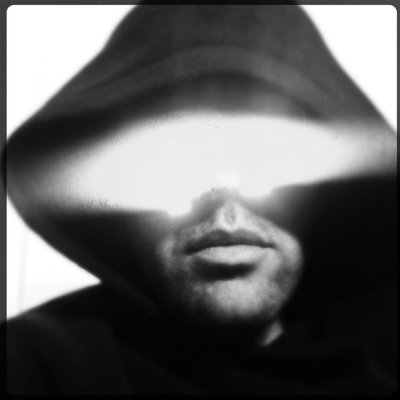 Example, Composite Image
Tinto 1884 / Rock BW-11 / Off
Photo By Jose Michael Rodriguez
Here, Jose Michael Rodriguez combined two exposures to create one, singularly unique image. Mike's Notes: "1st image was me. 2nd image was made with my fingers over the lens, leaving only a crack to allow the light of the ceiling light in. I played with the distance of the fingers from the lens to create a bit of the lens flare."
Other photographers took advantage of Portrait Orientation lock. When the Multiple Exposure Kit is initiated, the iPhone's auto-orientation is disabled if the device is rotated for the subsequent exposures. Note that this is for the camera only; the application interface will auto-orient, unless the photographer has set Portrait Orientation Lock ON in their device settings.
Still others use Multiple Exposure to create abstract patterns which are themselves works of art.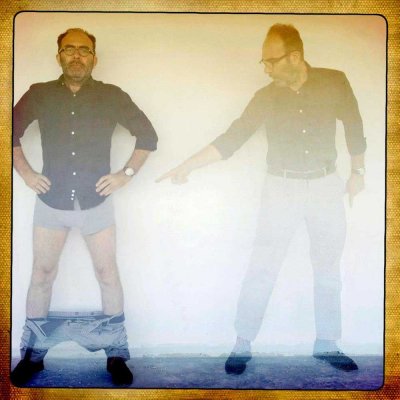 Example, Telling a Narrative:
"Apontar È Feio (Pointing is Ugly)"
Watts / Ina's 1969 / Off
Photo by Carlos Vilella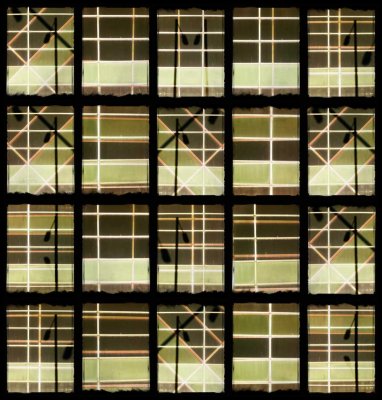 Example, Abstract Patterns
Incredibooth / Haus O'Haunt / Salvador 84
Mark Allan Smith, Hipstamatic UK
Many people try the Multiple Exposure Kit, end up with a jumbled, overexposed mess. They become too discouraged to try again. But if you plan ahead regarding the exposure levels, environment and subject composition, you can reliably make a quality picture. Of course, planning ahead is often counter intuitive to the Hipstamatic model of random effects and 'shooting from the hip'.
This ends our series on Multiple Exposure. Again, many thanks to the 47 volunteers who participated in experimenting with,and gathering, these images, making this class possible. To reference the original class, please visit our Facebook community page in the 'Albums' section.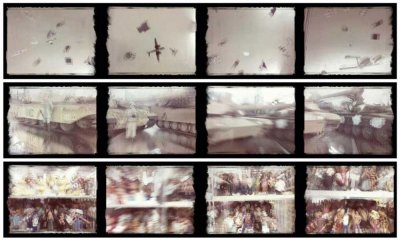 Example, Telling a Narrative: "The Fog Of War"
Incredibooth / Haus O'Haunt / Zoomba
Photo by David Brown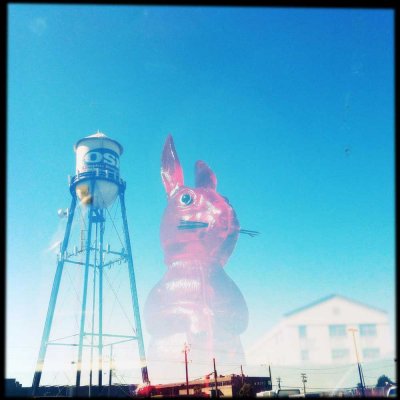 Example, Composite Image
Foxy / Sugar / Off
Photo By David Brown
[button color="blue" link="http://www.facebook.com/pages/Hipstamatic-New-England/215153518534085"]Hipstamatic New England[/button]
This post is also available in: French