Ben Watts, 'Urban Pop in the edges'
By
Eric
on March 16, 2013
Ragged and worn, many Hipstamatic lenses and films give photos an aged look. Not so the Bondi HipstaPack. To capture photographer Ben Watts's style, Hipstamatic has borrowed more than his urban, saturated, edgy style. They have borrowed his edges.
By Ben Gremillion
"I said, 'Hang on, it's got to have borders as well.' I think the borders account for 70% of the [Big Up film]," he said. "The border was a last minute addition. In my opinion it has a big impact."
"Big Up" refers to his book by the same name, a scrapbook-style collection of his early work. Ben Watts moved from his native London to Australia in 1983, where he studied photography at the Sydney College of Arts. When he visited New York in 1990, he quickly discovered the urban hip-hop street scene. He's been living there since 1995, shooting photos for clients such as Vogue, Nike, Polo Ralph Lauren, Miller Lite, Gap, Apple, Kodak, Sony Music and Tommyboy Records.
In 2011, Ben's friend Mazdack Rassi, founder of Milk Studios, arranged a meeting between Ben and Hipstamatic. The Watts lens and the Big Up film with the Bondi HipstaPak came out in May of that year.
He said that defining the lens's effect wasn't hard: high saturation, high contrast.
"You know what? That's exactly what it was," Ben said, referring to the straightforward process of developing the Bondi pack. "That's why I keep using it, it's got the look."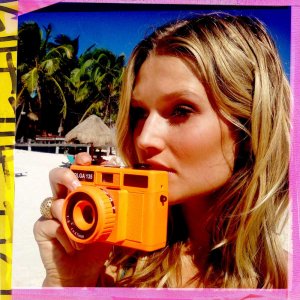 Ben said he had no direct involvement with the software developers, who took about a week to develop this lens and film. It was unlike the time he worked with HTC to create the WattsUpPhoto collage app for Android — although he said he was happier with the final Hipstamatic product.
"They're all right, mate. But they're not the most appreciative people. I don't even know [the Hipstamatic lens and film creators] by name. It would have been nice to get on the phone and talk to someone. Having said that, when I see someone post something on my Facebook page with my film, it always brings a smile to my face."
Prior to working with Hipstamatic, Ben had not often used his iPhone for photography. "Now I'm the complete opposite: I use it a lot. There are moments you need to capture a picture. The reward is instant and the ability to share immediate." He said that Hipstamatic is his favourite app for personal work; for professional photos he turns to his DSLR.
He thinks that Hipstamatic has fallen behind Instagram in popularity because each app had a different goal. While both involve on photography, Instagram puts social sharing first. Hipstamatic "puts photography first" and the results are telling.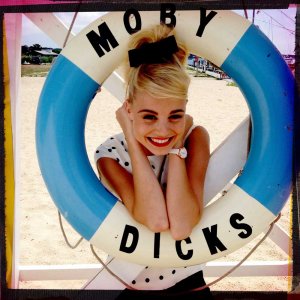 "Hipstamatic gives each lens, each pack a personality," he said, comparing some effects to Polaroid 180 and 195 cameras. "Instagram just throws names at them. …It's a shame Hipstamatic didn't push forward [sooner]. It would have been great to have Hipsta-gram or whatever."
"It's that personality, and the number of possible combinations, that sets Hipstamatic apart," he said.
"I do like the [Watts lens] saturation, although I like other lenses with [Big Up film] borders. They're all great, man, but what Hipstamatic has done is to put together an amazing package. It's like a box of chocolates — I like this one, I like that one with a nut in it, and that one's a good toffee: there's something for everyone."
But choosing a combination of film, lens and flash is just part of the process, he added.
"Ultimately it's about the image. Lots of people use window dressing to try to enhance a photo. [They're] slapping on lenses and effects, trying to make something bland not bland. I'm a purist as regards effects. I don't care how it's printed or put together. It's about composition and lighting. Art direction isn't an effect."
By Ben Gremillion
After the interview, we had a few more questions for Ben Watts, who was kind enough to reply.
Question from Maria Peters: "Could you explain the Shhh concept? Is it your concept?"
Ben Watts: There isn't any deep thought behind it. Everybody looks good shhh-ing.
Question from Simone Muresu: "Dear Ben, what do you think of the potential for professional use of Hipstamatic? In your opinion, what is a feasible, within certain limits, in the near future?"
Ben Watts: I think it's a great app to shoot professionally; however, shooting with the phone can be very distracting with calls and texts coming in when I am trying to shoot. But the lens and film give a great look. Some of my clients even try to replicate it!
Question from Simone Muresu: "What is your favorite combo ("Watts/Big Up" apart) with your lens and your film? For example, Matty ALN + Big Up or Watts + Rock BW-11, or do you only use your pak?"
Ben Watts: Big Up with the Watts lens.  That's my jam!  They all look great though and allow for a lot of personalization.
Question from Tilman Haerdle: "As your father was road manager for Pink Floyd, do you have any special relationship with the band or was there no opportunity to meet them? We're the same age, so The Wall happened when you were probably at an age when you were intensely interested in music."
Ben Watts: As kid I toured with the band and I did see The Wall when it was the original band.  I have always loved the band and their music.
Question from Tilman Haerdle: "Your photographic style is bold, to say the least. Intense colours, stark contrast and rare negative space are typical of your style as I see it. Who influenced you, or is the style a mirror of your way of life?"
Ben Watts: That's a huge compliment, and yes, I would like to think that my style has been shaped by my life.  But it has also been influenced by my admiration for the amazing photographs of Danny Lyon, Bruce Davidson and Richard Avedon.
This post is also available in: French