Montauk Dreaming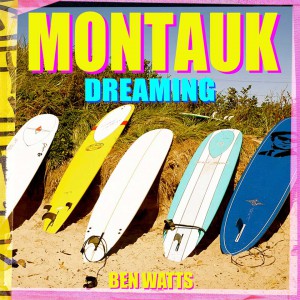 When Ben Watts isn't shooting for the best known publications in the world (GQ, New York Times Magazine, Elle and Interview, to name but a few…), he can be found on the beach of Montauk, capturing the lifestyle of his friends and family as they frolick around on the beach, surf the waves and party till the break of day.
In Montauk Dreaming Ben Watts pays tribute to the place he calls home; the publication contains 144 pages and the foreword was written by Ben's sister, Naomi Watts. Published by Damiani & Milk, it's available from the usual outlets for the modest price of $ 45.00.
For those of you in the New York area, there is a coinciding retrospective exhibition of Watts' work, featuring selected works from the publication as well as highlights from the photographer's archive. The exhibition runs from June 17 through July 11, 2015 at Milk Gallery.
Ben Watts is also responsible for the creation of the Bondi HipstaPak, which contains two key elements of the Hipstamatic catalogue, namely  the Watts lens and the Big Up film. If you want to read the interview we did in 2013 with Ben, follow this link!
This post is also available in: French