'Rage Against The Light' by Markus Andersen
By
Eric
on September 3, 2015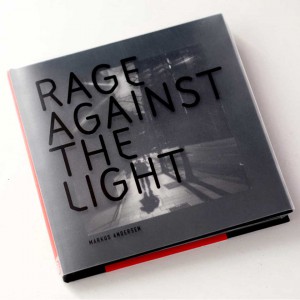 Markus Andersen is an artist whose work is often featured on Hipstography, so the name will probably sound familiar to some, if not most, of you. T&G Publishing has just published a book of his personal work, entitled: "Rage Against The Light".
The book was shot on both BW film, digital and iPhone/Hipstamatic - all images in the book were designed to look similar (regardless of capture medium) so they have a unifying aesthetic, making it virtually impossible for the viewer to tell what is film and what is a digital capture.
The images are basically snapshots of urban city life in Sydney, Australia... or any 21st century city, for that matter. It's all about the quality of light/shadow and how it floods the city, but also about the human presence in this particular environment.
The title quotes Dylan Thomas' famous poem ('Do not go gentle into that good night…. Rage, rage against the dying of the light'). Rage Against the Light features analogue and digital photographs in which Markus Andersen captures bleak city vistas inhabited by people who are often solitary and lost in thought. He admits to being drawn to the 'darker side' of this city but his images are also marked by flourishes of whimsy and irony.
Congratulations Markus!
This post is also available in: French