The Brussels HipstaPak
Every great city is characterized by the people that inhabit it. One of the most interesting people we've ever had the pleasure of meeting is a gentleman by the name of Eric Rozen. His understanding of rhythm and focus in art of all forms makes him an incredible curator and a passionate artist. The Brussels HipstaPak pays homage to his consistent pursuit of the most standout images.
Hipstamatic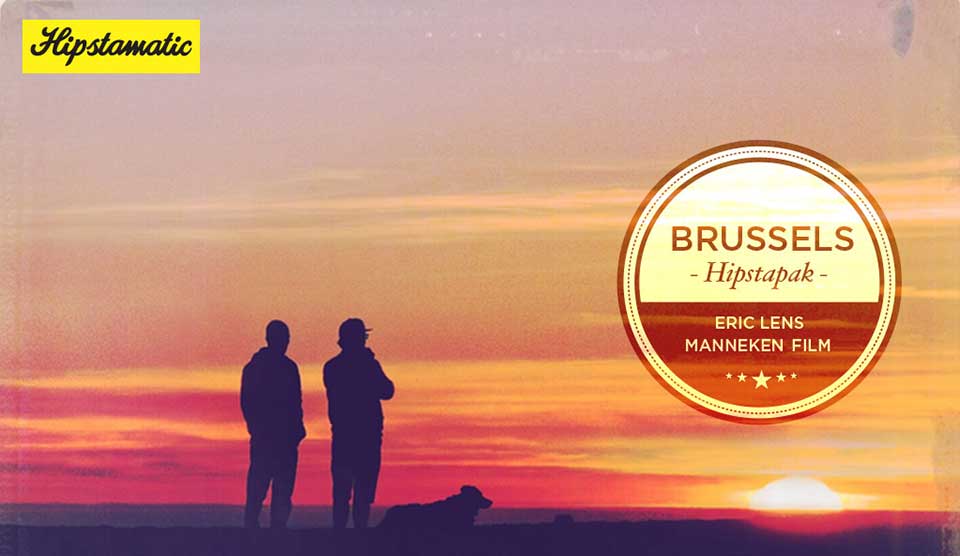 Eric Lens
The Eric Lens is designed to encompass both energy and vitality. It will slightly inflate contrasts, often with purple hues near the shadowed areas of the image, though these hues appear less distinct than in some of the previous lenses, such as the Estrada Lens. Perhaps more interesting though, the lens seems to occasionally add beautiful, orange light leaks that complement the purple hues and desaturated greens/blues. As with the Dylan film and the Dali lens, the unpredictability in terms of how the lens will operate adds an exciting element when anticipating results in various conditions. This just may be a wonderful addition to the painterly lenses category!
Manneken Film
The Manneken Film celebrates the juxtaposition of history and modernity that Brussels epitomizes. It also marks the return of a somewhat thicker, white frame, which Hipstamatic has not produced in a while. With the Manneken film, both artist and photographer can capture gorgeously interesting images that are situated asymmetrically within the frame. Manneken's white frame produces some compelling nuances, such as the off-coloured smudges in the corners of the actual frame, slightly reminiscent of the Uchitel film, but in colour! It also seems to create 4 unique "moisture smudges" in each corner of the image.
Note: This article was written by Hipstamatic, I therefore published as such. I discovered this amazing news when I woke up on Friday morning, reading my emails. I asked Hipstamatic for some information about this new pak for days, but no one would provide it! I thought they were overwhelmed as always. It was obviously a shock, but it is also the greatest gift that someone has ever given me!!! I do not believe it. Thank you to all the team Hipstamatic!!!!
Overall, the Brussels HipstaPak seems very intriguing in terms of the variety of results it can produce. Like the constantly changing wardrobe of the Manneken Pis himself, I am excited to see how hipstographers around the world use this pak!
This post is also available in: French