The Salton Sea HipstaPak
By
Eric
on August 7, 2015
After a trip down to New Orleans, Hipstamatic is taking us to Salton Sea. Salton Sea was accidentally brought into being by massive flooding of the Colorado River, and thus it became the largest lake in California.  Today, however, it is slowly drying up due to evaporation. Its demise is proof of the catastrophic environmental predicament we find ourselves in.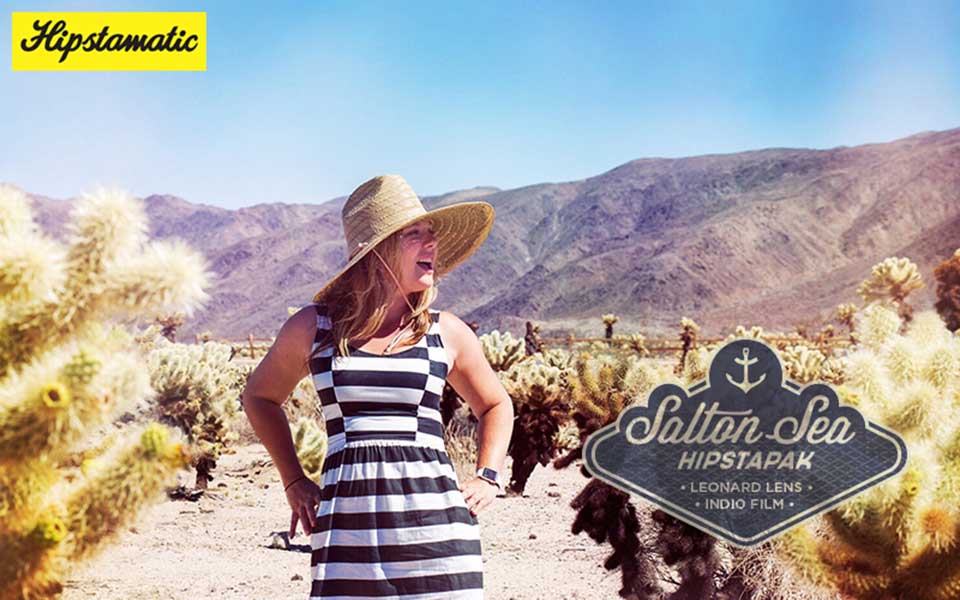 The Salton Sea HipstaPak consists of a lens, Leonard and a film, Indio. The lens pays tribute to Leonard Knight (1931-2014), the artist responsible for the huge art installation that covers an entire hillside in the Colorado Desert, a few miles away from Salton Sea. Indio is a municipality in Riverside County, in the Coachella Valley, about an hours drive from Salton Sea, and as of today, also a Hipstamatic film.
Unfortunately, I'm unable to offer more information. It's no longer a secret that the new Hipstamatic 300 version is about to be released. No dates have been revealed as of yet, but I think we're in for the home run here.  As a result Hipstamatic is a little overwhelmed… As I always do, I have tried to get more information, but this month, I've decided not to put too much pressure on the guys.
So, it's up to you to test Leonard and Indio and I, as usual, wait impatiently for your pictures to start pouring in! The Salton Sea HipstaPak is already available in Oggl and Classic. Happy shooting!
This post is also available in: French