Welcome to Silver Lake HipstaPak
By
Eric
on March 20, 2013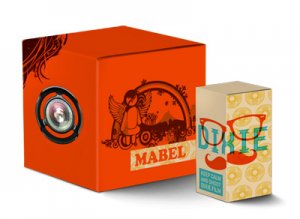 Update: Farewell Abbie, Welcome Mabel! There's a name change for the lens in the Silver Lake HipstaPack! I asked the question directly to Hipstamatic and here is their official answer: "We are always working on new stuff and testing new lenses, Abbie was the name we gave it internally, and when 262 was released we released the name Abbie too."
The name change isn't important, what's important is the beautiful photos that you will make with this combo!
After waiting for ages, we finally have the Silver Lake HipstaPak, as well as the new version of Hipstamatic (version 262). As announced, Silver Lake HipstaPak includes a new lens, Abbie Mabel, and a new film, Dixie. As always, you can download the pak from within the application itself for only 0.89 euros or $ 0.99.
We already had some idea of what to expect from the Dixie and Abbie Mabel combo, based on the few photos released by the Hipstamatic team, but the most exciting thing about this new pak is of course the new combinations it offers. I am writing to you from Brussels, where it rains 360 days a year...torrentially, making it impossible to go out and take lovely photos of beautiful winter landscapes, trees in bloom or breathtaking sunsets. In any case, none of these things are to be found in Brussels.
Enjoy instead these initial photos produced by various hipstographers using this pak. I would add as well that I am very much looking forward to seeing your first combinations using Abbie Mabel and Dixie. Who will dare to wow us with their originality and use one of these components with a less popular film or lens?  Let's shoot!
Thanks to Christine Mignon, Annie Helmsworth, Jolene Stewart Beasley, Dror Blumberg, Glenn Murray, Hipstafiend, Nicola Casamassima, Denis Perekhrest and Kathleen Magner-Rios.
This post is also available in: French