Hipstography Awards 2015 – The forgotten Award
By
Eric
on February 8, 2016
The end of the Hipstography Awards 2015 was celebrated with a very colorful

Ceremony

and 54 awards were handed over to the winners: 33 Official and 21 Special Awards, to be precise. The list of winners was, as usual, quite impressive but I have to admit that one Special Award seems to have been overlooked… This oversight must now be corrected! Here's what happened: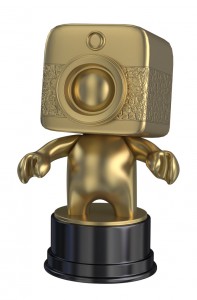 Each member of the jury gives us their top 3 favorites, in each category, and that's when I ask them to tell me what their absolute favorite is and whether they want to give this person/series a Special Award; I also tell them that they have a few more days to go over the series again and that I will contact them later to find out what their decision has been. Most of the jury members appreciate being able to wait a few days to let it all sink in, before making that final decision, although some of them actually had instant favorites and told me right off the bat what those were, adding it to their comments, along with their votes.
This was the case for David Loftus, who asked me to give an Award for one of the series in "The Grand Prizes Awards". I even believe that David was the first to decide on his Special Award, this time around. A week later, when it was time for the jury to round off their voting, I contacted each member again and that's when I forgot all about David… His Special Award was therefore not given to the hipstographer that he deemed deserving of it.
I have just corrected my mistake by re-publishing page 11 of the Ceremony… Without giving the name of the person away, I will tell you right now that the 55th Award goes to someone who also won an Official Award in his/her category. My sincerest apologies go out to David Loftus and, of course, to the winner of the Award.
I'd also hereby like to take the opportunity to give you the links to the various section of the Ceremony 2015:
The Hipstography Awards 2015: summary
Page 1: Welcome to The Hipstography Awards 2015
The Major Prizes Awards
Page 2: The Major Prizes Awards - Part 1
Page 3: The Major Prizes Awards - Part 2
Page 4: The Gear of the Year
Page 5: The Jury
The Special Awards
Page 6: The Koci Award
Page 7: The Chris Hornbecker Award
Page 8: The Chunky Award - The Special Award from Ryan Dorshorst
Page 9: The Ben Watts Award - The Hisptamatic Award
Page 10: The Hisptamatic Awards - The Special Awards from Samuel Gasc, Mario Estrada, Ryan Dorshorst, Allan Bedford, Aravind Kaimal
Page 11: The Special Awards from David Loftus, Samuel, Simone Muresu, Patrick Baz
Page 12: The Special Reservoir_Dan Award
Page 13: The Special Awards from Graeme Roy
The Grand Prizes Awards
Page 14: The Combos of the Year
Page 15: The Documentary Portfolio of the Year Award
Page 16: The Creative Portfolio of the Year Award
Page 17: The Monochrome Portfolio of the Year Award
Page 18: The Color Portfolio of the Year Award
Page 19: The Street Photography Portfolio of the Year Award
Page 20: The Finale
This post is also available in: French