The Temple Crumbles
By
Eric
on October 28, 2017
The challenge that Stephen Littrell and Lori Hillsberg, of the Hipsta365 Facebook group, launched has come to an end. The objective was to make me change my mind about a number of elements in the Hipstamatic catalogue that I really didn't like (you can find more details about the challenge itself in

this article

).
And yes… I have changed my mind about certain elements, among them Sergio. I didn't like it and I still don't like the blur and the brownish undertones, but after seeing Christine Mignon's series and Mike Ryan's photo, I have changed my mind. I've realized that by lowering the intensity in Pro Mode, the effects could be rendered more subtle and actually produce great results; and even at 100%, it seems possible to get a good picture, as Patricia Januszkiewicz proved.
I still don't think I'll be making much use of Penny, but I loved the effect that Jessica Warren managed to get out of it, by combining it with Blitzen - a film I have never used. Same goes for Clare Taylor's "Disco Train".
As far as Kowloon goes, bravo to Rhonda Rogers Baumgartner for her picture taken at the Freer Gallery. It's just perfect… Same goes for Kally Klonaris-Smythe, who chose to go with Marshall.
In short, this challenge has once again confirmed the immense richness of the Hipstamatic catalogue and I'd like to thank Stephen Littrell and Lori Hillsberg for throwing the challenge out there. It was a very interesting week, to say the least! I asked both of them a few questions:
Lori, Stephen, we've just been through a very creative week. What have you taken home from this experience?
Lori: "People love to be challenged. Using the same safe combo will produce a great shot, but stepping out of the box can be satisfying and creative."
Stephen: "People can shoot amazing photos with any gear. It's a simple as that."
What is the general consensus in the Hipsta365 group?
Lori: "I think people loved the whole concept. Not only did they use gear they probably never even thought about… they could also be acknowledged by Hipstography for using it."
Stephen: "Happy doesn't even begin to describe how I feel about this past week. As of mid-day Thursday, over 600 pictures had been posted for this event with the overall quality being very, very good. I also noticed people commenting on one another's photos. Hipsta365 had a feeling of community."
Honestly, were there elements in the Doomed Gear list that you didn't like? And has your mind been changed?
Lori: "I think all of the gear - "doomed" or not - has a purpose in the Hipsta catalog ; it's just that the gear doesn't always fit into what you are trying to convey. Zama and Penny always pose a challenge but Clare Taylor used them together and created art."
Stephen: "Of course, Kowloon had to be on the list but Rhonda Rogers Baumgartner knocked it out of the park with a picture Eric selected and others did, too. I really do love Penny but, at the same time, I understand why it's on the list. People did wonders with it. Yes, I did change my mind about some of the gear but I'm still shaking my head about seeing Montjuic M29 on Eric's list and not Float."
Of all the pictures that were published this week, which ones make up your top 3?
Lori Hillsberg: Amy Wilson, Leslie Burnside & Lívia Nagy-Balogh
Stephen Littrell: Adelino Marques, Marc Devriese & Oola Cristina
What is the challenge of this week?
Lori: "This week we strip down and go back to the beginning. The original gear and why we fell in love with Hipstamatic in the first place."
Stephen: "This week takes us back to some of the earliest gear issued, including the lenses, films and flashes that come with the purchase of the Hipstamatic app. We also picked US1776 because we wanted an early black and white film in the mix. We thought it would be a nice follow-up to this Doomed Gear collaboration."
Thanks again to everyone who took part in this challenge!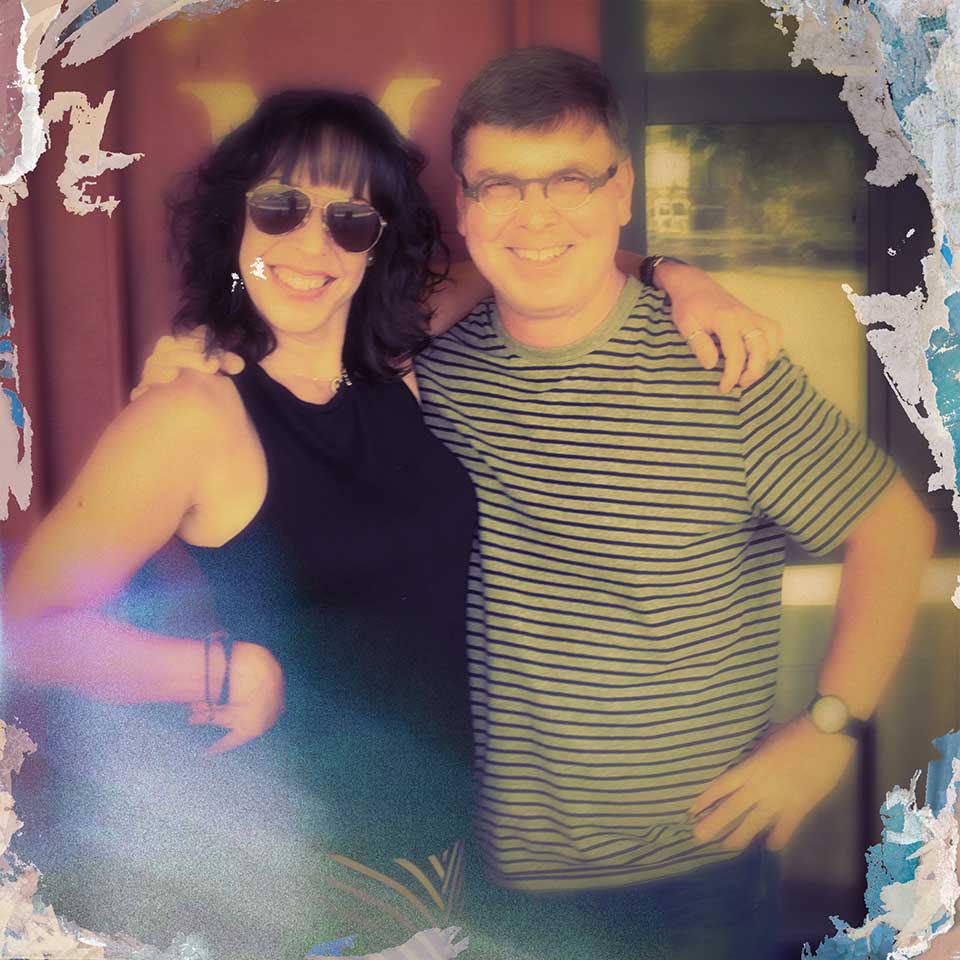 ( Lori Hillsberg & Stephen Littrell - Lens: Sergio - Film: Kowloon 1839)
This post is also available in: French