Showcase: Berlewen Jolixor, 'Infinite Worlds of Everything Small'
By
Eric
on juillet 11, 2016
Après Florian Bilges et son showcase intitulé "Things of this Nature", l'invité d'honneur de Hipstography n'est autre que la reine des miniatures, Berlewen Jolixor. Un univers décalé, un sens de l'humour hors du commun et une créativité sans limite ont permis l'éclosion d'un petit monde éblouissant, totalement novateur au sein de la communauté Hipstamatic.
Une nouvelle section du site, accessible via l'onglet "Hipstographers" du menu principal, lui est désormais dédiée: "Infinite Worlds of Everything Small". Vous y retrouverez toutes les séries de photos déjà publiées sur Hipstography et nous profitons de l'occasion pour re-publier l'interview de Berlewen Jolixor parue en mai 2015 mais aussi son astuce liée à la Création d'une profondeur de champ sur Hipstamatic.
Bienvenue donc dans Infinite Worlds of Everything Small.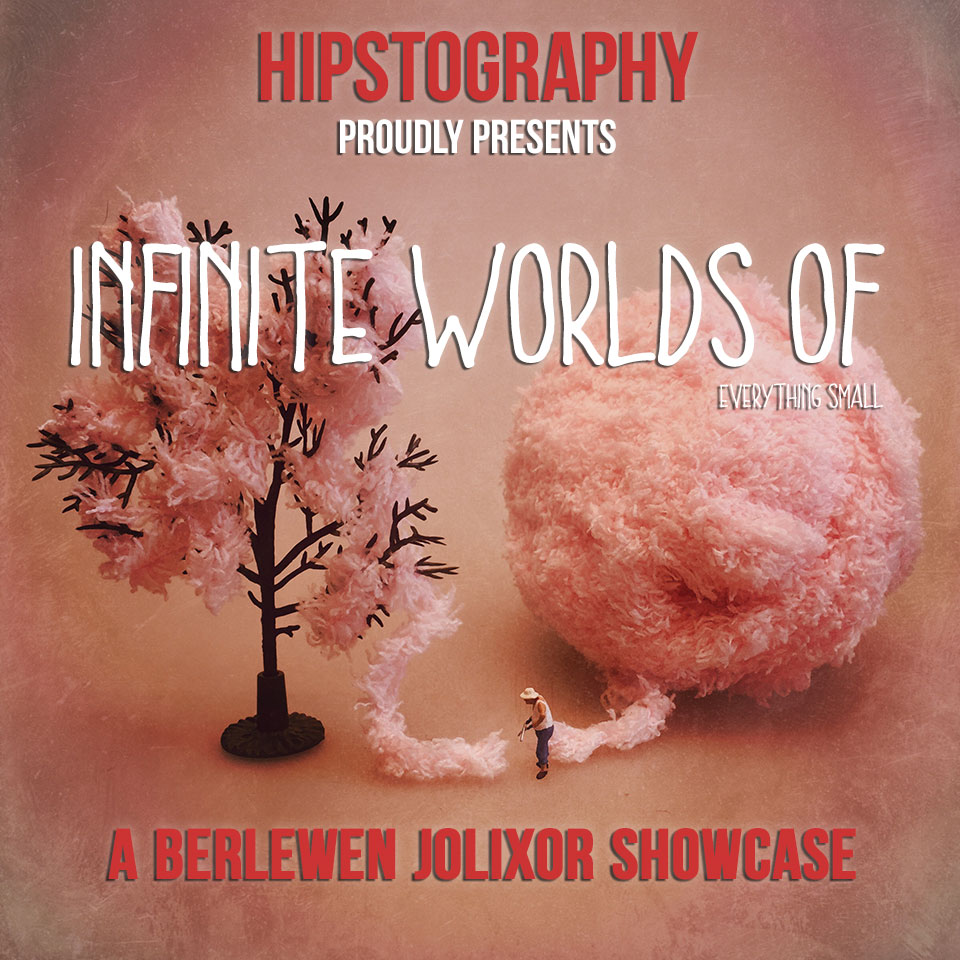 This post is also available in: Anglais