Hipstamatic 300 – Partager un favori
By
Eric
on octobre 11, 2015
Dans le langage Hipstamatic, un favori est un combo que l'on a sauvé dans l'application. Avec les version précédentes de Hipstamatic, un favori était composé d'un objectif, d'un film et éventuellement d'un flash; il était donc assez facile de recopier ces informations. Avec 300, les choses se compliquent, du moins si l'on utilise les différents outils disponibles dans

The Editing Suite

: l'exposition, l'éclat, la texture, le grain du film,... Mais une nouvelle fonction de cette version 300 de Hipstamatic va radicalement changer la donne! Le partage de la totalité des infos d'un combo devient un jeu d'enfant.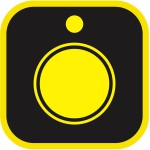 En résumé, vous pouvez envoyer par email ou via un iMessage un petit fichier ultra-léger qui contient toutes les infos d'un combo: son objectif, son film, son flash mais aussi tous les changements apportés à l'image, que cela soit sa texture, son grain, son format, son exposition, etc. Vous pouvez envoyer ce fichier à un ami qui souhaite utiliser le même combo que celui que vous avez employé mais à l'inverse, il est possible de demander à un ami de vous envoyer ce fichier si vous souhaitez utiliser son combo. Vous pouvez aussi vous l'envoyer à vous-même si vous souhaitez archiver certains combos par exemple.
Cette nouvelle fonction est évidemment géniale pour un site comme Hipstography car elle nous permet désormais de partager avec vous les combos utilisés pour certaines photos ou séries publiées sur le site d'une façon on ne peut plus simple.
Vous trouverez désormais sur certaines pages du site des liens pour télécharger des Favoris, que cela concerne une Photo of the Day ou un Combo; il vous suffit de cliquer sur le banner qui se trouve en bas de ces pages pour pouvoir appliquer ensuite ces mêmes effets à vos propres photos. La procédure est simple: ouvrez la page sur votre iPhone, cliquez sur le logo de téléchargement, choisissez "Open in Hipstamatic" et le tour est joué.
Vous avez désormais ce combo dans votre propre application. Attention, il est impératif de réaliser cette procédure sur votre iPhone. Sur un Mac ou un PC, le fichier ".hipstamatic" sera téléchargé comme pièce jointe et ne pourra évidemment pas être ouvert sur Hipstamatic. Cependant, vous pouvez ensuite vous envoyer ce même fichier par email et ouvrir l'attachement sur votre iPhone.
Second contrainte: pour télécharger le fichier ".hipstamatic", il ne faut pas utiliser le navigateur de Facebook et donc ne pas arriver sur une page de Hipstography.com via un lien Facebook. Vous devez obligatoirement aller sur Hipstography.com directement via un navigateur comme Safari ou Chrome. C'est Facebook le problème ;-)
Petit détail: il est évidemment possible de changer le nom du combo ou un paramètre quelconque. Je l'ai dit lors du lancement de 300, c'est un vent de liberté qui souffle désormais sur Hipstamatic. Hipstography publiera désormais ce type de fichiers dès que le combo est plus complexe qu'une simple association d'un film et d'un objectif.
Du côté pratique maintenant...
Pour partager un favori, il faut d'abord se rendre dans la section "Settings". Il existe au moins 4 chemins pour se rendre dans cette section mais je vais prendre les deux plus courts:
Depuis le Classic Mode, cliquez sur les trois ronds qui se chevauchent sur la face arrière et ensuite sur "Modifier", en haut à droite.
Depuis le Pro Mode, cliquez sur l'icône des combos/Favoris, puis sur "Edition" en haut à droite.
Ensuite, cliquez sur la petite roue dentée, ensuite sur "Partager"; et choisissez enfin le mode de partage souhaité.
Je rappelle que le mail qui contient ce fichier ".hipstamatic" doit être ouvert sur un iPhone/iPod/iPad sur lequel est installé Hipstamatic.
This post is also available in: Anglais