Hipstamatic 300 – Sharing a favorite
By
Eric
on October 11, 2015
In Hipstamatic language, a favorite is a combo that you have saved in the app itself. In the previous Hipstamatic versions, a favorite was composed of a lens, a film and, possibly, a flash, making it easy to copy this information. Hipstamatic 300 is little more intricate, because there are so many possible variables that can be applied in the

Editing Suite

: exposure, texture, grain, vignette,… you name it… There is, however, a new function in 300 that radically changes all this! Sharing the entirety of your combo is now child's play.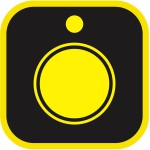 Briefly, it allows you to send all the combo's information – lens, film, flash, as well as all the other changes you applied – via email or iMessage, in a very small file. You can send your combo to a friend who wants to use the same one, or the other way around, you can also ask your friends to send you theirs. You can even send it to yourself, in case you want to archive all your combos for future reference.
This function is, of course, also a handy tool for a site like Hipstography, as it allows us to easily share combos that are published on the site.
You can now access links on certain pages to download to your Favorites, whether from Photo of the Day or from the Combos-section. All you need to do is click the banner at the bottom of the page, and you can apply the same effects to your own pictures. Simply open the page on your iPhone, click on the download logo, choose "Open in Hipstamatic" and you're done!
This particular combo will now appear in your app. This can, however, only be done from the iPhone! If you do it from your Mac or PC, the ".hipstamatic" file will be downloaded as an attachment and you will not be able to open it in Hipstamatic. That said, you could then obviously send it to yourself via email and then open the attachment on your iPhone.
Please be aware: You CANNOT download the ".hipstamatic" file via the Facebook browser. You will only be able to download it from Hipstography.com via a browser such as Safari or Chrome.
Note: you can change the name of the combo, or whichever parameter you choose, for that matter. As I mentioned before: 300 literally is a breath of fresh air in the world of Hipstamatic. Hipstography will, as of now, be publishing this type of file whenever a combo is more complex than a simple film/lens association.
Now, let's move on to the practicalities…
To share a Favorite, you need to head over to "Settings". There are at least 4 different routes to get there, but I'll choose 2 of the simplest:
From Classic Mode, click on the three overlapping circles and choose "Edit", in the top right-hand corner.
From Pro Mode, click on the Combo/Favorites icon, followed by the "Edit" button, in the top right-hand corner of your screen.
Then, click on the cog icon, followed by "Share"; then you choose which sharing option you want to use.
As a reminder: only open the ".hipstamatic"-file on your iPhone/iPod/iPad… wherever Hipstamatic is installed!!
This post is also available in: French