Combos à télécharger
By
Eric
on octobre 12, 2015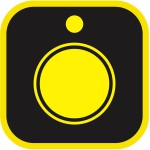 Comme annoncé dans ce tutoriel, Hipstography publiera désormais des combos à télécharger quand l'occasion se présentera. C'est-à-dire quand le combo est plus complexe qu'une simple association d'un film, d'un objectif et éventuellement d'un flash mais aussi qu'il peut convenir à plusieurs types de situations, lumineuses essentiellement.
Trois combos sont déjà disponibles au téléchargement: celui utilisé par Cara Gallardo Weil pour la Photo of the day publiée ce dimanche 12 octobre, un second de Cara utilisé pour le Combo #396 et enfin, celui de Chris Stern pour une photo publiée le 28 septembre.
Par facilité, une nouvelle section a été créée: "Combos à télécharger"; elle est disponible via le menu principal, dans l'onglet "Combos". Je rappelle qu'il n'est pas possible de télécharger ces liens via le navigateur de Facebook. Le lien doit être téléchargé directement via un navigateur comme Safari ou Chrome.
This post is also available in: Anglais