Downloadable combos
By
Eric
on October 12, 2015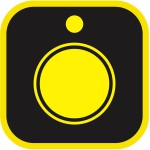 As I mentioned in this tutorial, Hipstography will be publishing downloadable combos if/when relevant. By relevant, I mean, when it's a combo that involves a lot more than a simple association of lens, film and, on occasion, a flash, but also when it can be applied to several types of situations, especially light conditions.
There are already three combos available on the site: the one used by Cara Gallardo Weil for Photo of the Day on October 12th, another by Cara, which she used for Combo #396 and finally, the combo Chris Stern used for a picture I published on September 28th.
To make things easier, I've created a new section on Hipstography, called: "Downloadable Combos"; you can access it via the drop-down menu, under the heading "Combos". Let me me remind you once again that you CANNOT download through the Facebook browser! The link must be accessed directly via a browser such as Safari or Chrome.
This post is also available in: French