Mophie Juice Pack Plus
By
Eric
on December 1, 2012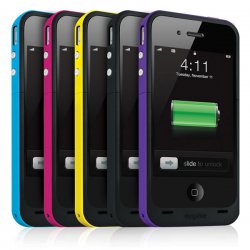 Who never experienced the catastrophic scenario of a dead battery on an ending afternoon when needing to do 300 more pictures and send a few emails? An absolute nightmare! No panic: there is a solution and its name is Mophie.
Mophie is a Californian company which specializes in external batteries, among which some combined with mobile phone cases. A few months ago I bought one of their flagship models, the "Morphie Juice Pack Plus", and the result is unmistakable: this product is perfect.
Its look is great and it is very handy: the case is strong and pleasant to the touch, and protects nicely the Iphone even though the phone is a few grams heavier and a few centimeters longer, which is really insignificant.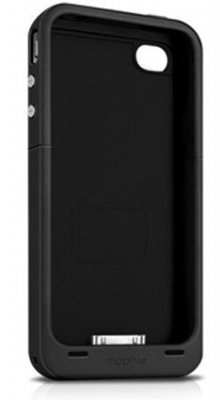 But the main feature of this case of course is the integrated battery, which capacity is 2000 mAh. The product description says that it is the first times an item can double the Iphone battery capacity. According to Mophie, the power of this additional battery is superior to the integrated one; a bonus of up to 8 hours in voice communication or 7 hours of surfing on the web (in 3G network) and up to 44 hours in audio play or 11 hours in video play.

Very tempting in theory, but is this for real? I thus did a test by getting my Iphone 4s battery almost completely flat. Less than 6%... Gulp. I then inserted the Iphone inside the Juice Pack Plus and the result is simple: I got back 100% battery on my Iphone in only a few hours. Impressive!
Another plus point on this case : you don't have to take it off to charge the Iphone itself or to synchronize it with ITunes ; a mini-USB cable is provided for such purpose and makes it possible to charge one battery after the other (the Iphone's and Mophie case integrated one).
In short, after a few months of use, I can clearly state that this product is an absolute MUST-HAVE accessory! Available on Mophie's website as well as on the Apple Store for a selling price of US$99.95.
This post is also available in: French