Mophie Space Pack
By
Eric
on January 8, 2014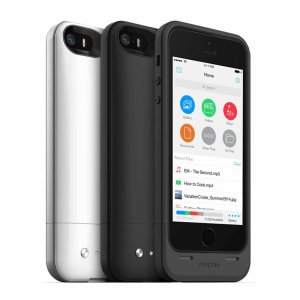 There's news at Mophie and I'm sure it will interest quite a few of you... The Mophie Space Pack is a new external battery case that, on top of doubling your iPhone's battery life like all Mophie products do, also has built-in storage space. The extra 16 or 32 Go will be available via an application which will allow you to transfer documents (photos, files...) from your iPhone to the Space Pack, or vice versa.
This is the solution for two problems that Hipstamatic users regularly encounter. Aside from the problem of storage space on the iPhone itself, the main Hipstamatic issue is that the app is a bit of a battery guzzler, especially when using the flash.
The Mophie Space Pack is compatible with iPhone 5 and 5S and offers a 1700mAh battery. It's available in black and white and the product will, initially, only be available for pre-order on the Mophie site. The 16Go model will cost you $149.95 and the 32 Go model is going for $179.95; shipping will start from March 14th 2014.
This post is also available in: French