Combo #479 – Felicity (Marc Zetterblom)
By
Eric
on August 1, 2016
Exposure: +0.1 • Clarity: 15 • Definition: 10 • Highlights: -20 • Vibrancy: +40 • Temperature: 5200 • Vignette: 10
(The combo can be downloaded at the bottom of this page)
"Felicity is a subtle and balanced combo consisting of the Florence lens, the DC film and the RedEye Gel. Florence, which is quite a sharp lens, creates photos with desaturated colours. For this combo I have limited the effect to 30%, in pursuit of a more natural tone. DC, on the other hand, is a film that really gives your photos a nice rich hue. Besides eliminating the black frame, I have limited the overall effect of the film to 30%. To achieve the creamy and balanced effect I was looking for, I added a small amount of the RedEye Gel.
I believe it is a versatile combo with a subtle and balanced effect that, in the end, still has it's own distinct character."
Marc Zetterblom
---
This combo is available for download.
More information about this function can be found in this tutorial.
Please be aware: You CANNOT download the ".hipstamatic" file via the Facebook browser. You will only be able to download it on your iPhone from Hipstography.com via a browser such as Safari or Chrome.
---
This combo, Felicity, is part of The Lush Collection. More information about the second Hipstography collection can be found here.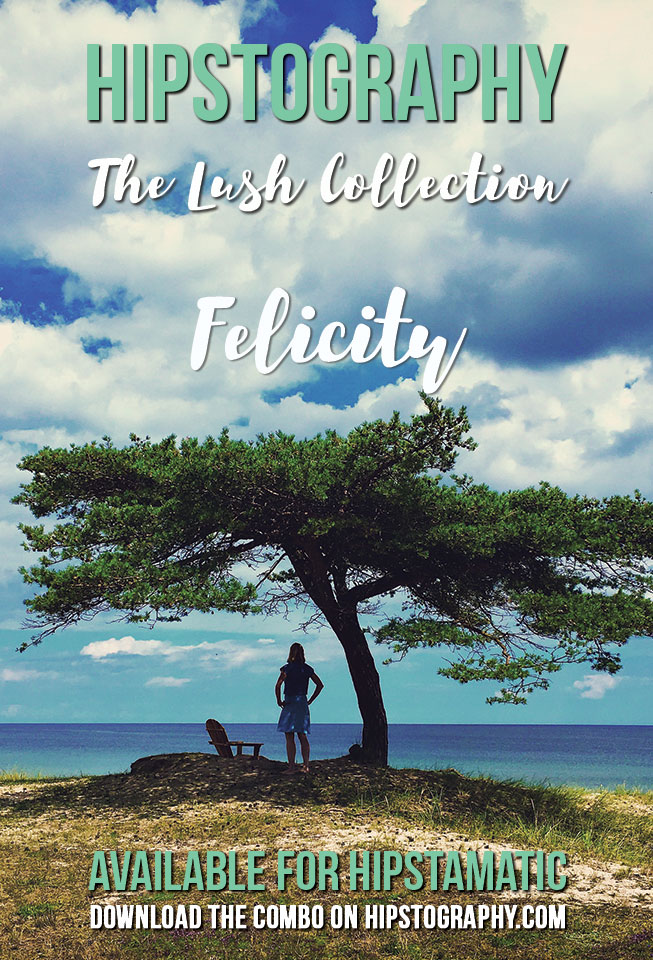 This post is also available in: French