The Lush Collection
By
Eric
on August 1, 2016
After having brought you the

Organic Collection

, Hipstography is pleased and proud to present a second collection of hand-crafted combos, created by a dedicated and passionate team: the Lush Collection. Once again we tried to keep the combos subtle, but if the Organic collection reflected more natural tones, the Lush Collection has turned out warmer and more delicate. Each combo is almost like an invitation to plunge into a warm bubble bath, eat a gooey chocolate cake, or sip on a delicious cocktail watching the sunset.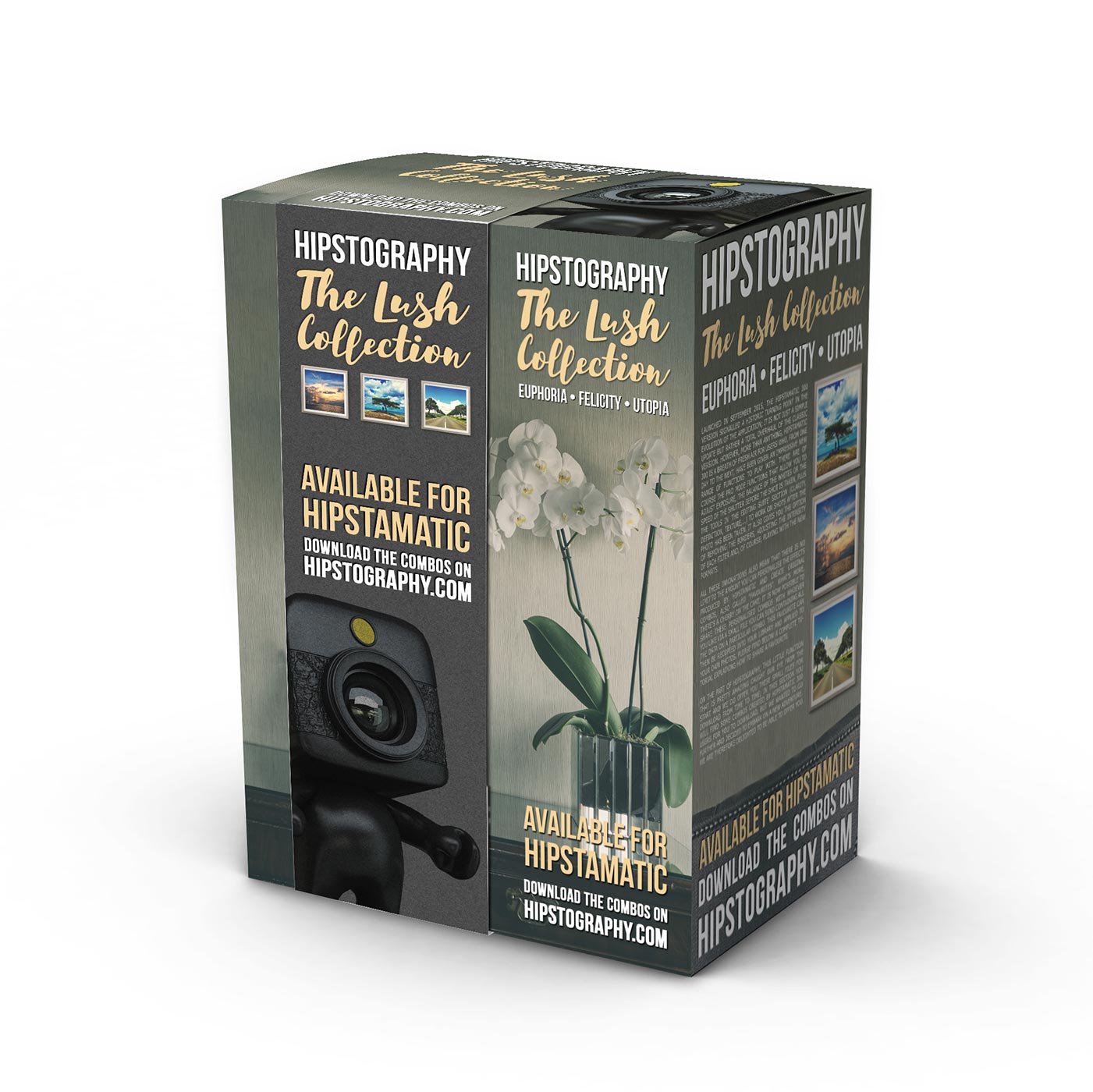 Each of the three combos in the Lush Collection was created by a Hipstographer and then collectively tweaked by us all. A huge thank you goes out to Polina Sarri for coming up with Euphoria, Marc Zetterblom for Felicity, and Sebastian Oskar Kroll for Utopia.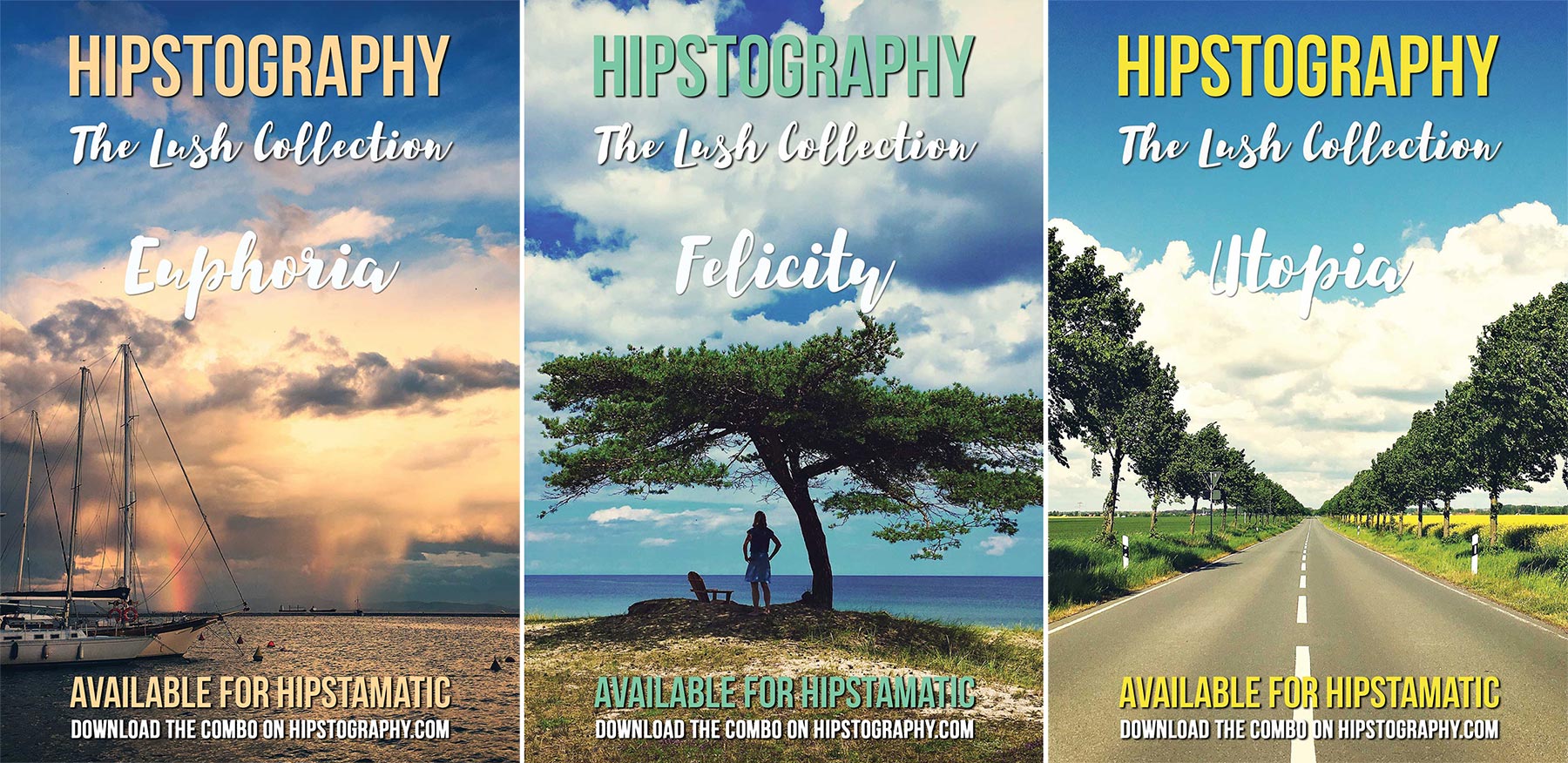 Euphoria
Tejas has always had a very pronounced vignette with dark tones, but thanks to the functionalities in Pro Mode, it was possible to only keep the warm tones of this lens, which is the basis of Polina Sarri's concoction.
You can download Euphoria at the bottom of this page and
you can see pictures taken with it, on this page.
Felicity
Marc Zetterblom is a bit of a master magician when it comes to Pro Mode. Gently adjusting certain parameters he expertly created Felicity, a combo that, once again, displays the incredible capabilities of the Florence lens.
You can download Felicity at the bottom of this page and
you can see pictures taken with it on this page.
Utopia
Polina Sarri is the Hipstographer who discovered a bug that allows you to add colours to Aristotle, originally conceived as a black and white film. Sebastian Oskar Kroll exploited the same bug and created Utopia.
You can download Utopia at the bottom of this page and
you can see pictures taken with it on this page.
Before you proceed to download the 3 combos, please read the following technical and practical observations:
Practical manual
These combos, just like all of the "Downloadable Combos", can only be applied AFTER you have taken your picture. These combos are elaborate combinations (unlike the usual lens, film and/or flash) that would consume a lot of resources and, hence, slow down Hipstamatic considerably. You can use them as you're shooting, but none of the Pro Mode parameters (such as exposure, clarity, definition, etc…) will be applied directly.
As an example, Euphoria was created with Tejas reduced to 30%, with Rasputin reduced to 20%, and Triple Crown at half strength. The Exposure is +0.2, Clarity 20, and definition 20, etc… If you use the combo while shooting, you will end up with the Tejas, Rasputin, and Triple Crown combo, although everything will be at the original 100% level. That being the case, you will need to apply the combo afterwards to get the full effect.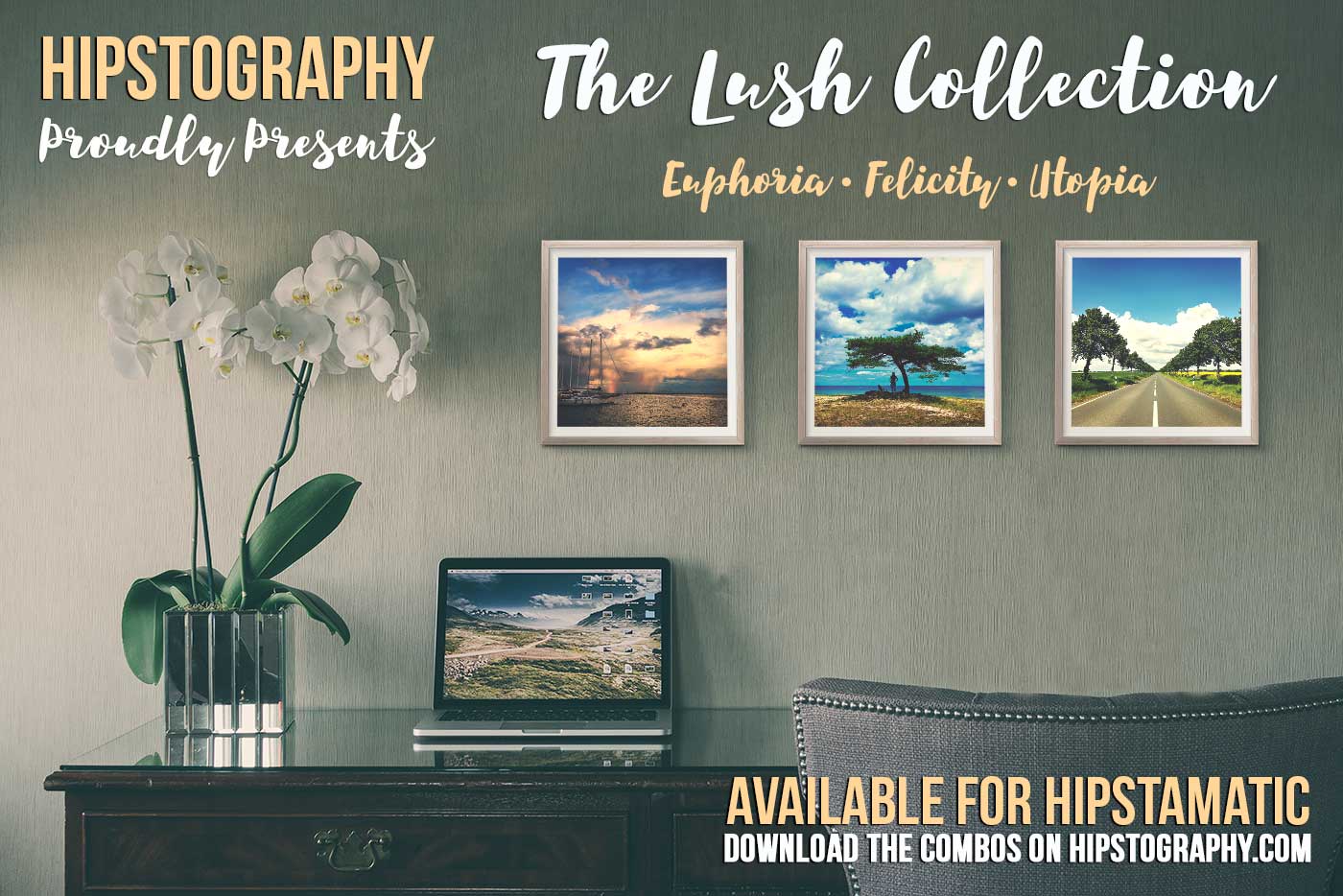 Download
On the practical side of things, you can find the downloads at the bottom of this page. You will have to open the page on your iPhone by using a browser like Safari or Chrome. If you happen to have arrived here - on this page - through an article or a link on Facebook, click on the bottom right icon that looks like a box with an arrow coming out of the top, then select the option of "Open in Safari". The Facebook navigation system doesn't allow this kind of download, so do not attempt the download while viewing the page within the Facebook app. Of course, you can always open the Safari app manually, go to hipstography.com, and click on the appropriate link, which will take you to the page in question if you choose to download at a later time.
Well, everyone, we hope you like the combos! Please, don't hesitate to send us your comments and do remember to follow us on Facebook for news about upcoming combos. Several teams are already working on them!
---
These combos are available for download.
More information about this function can be found in this tutorial.
Please be aware: You CANNOT download the ".hipstamatic" file via the Facebook browser. You will only be able to download it on your iPhone from Hipstography.com via a browser such as Safari or Chrome.
---
This post is also available in: French