Combo #505 (Kally Klonaris-Smythe)
By
Eric
on December 22, 2016
Exposure: -0.1 • Clarity: 12
(This combo, Suzette, can be downloaded at the bottom of this page)
"A rich, dense chocolate cake sprinkled with icing sugar is not the lightest of desserts but who cares... Its rich texture and velvety, almost decadent, taste is irresistible. For Suzette, we have superimposed two quite festive items from the Hipstamatic catalogue: the Leonard lens and the Liberty film. Definitely a combo that should be reserved for really good lighting conditions… Suzette does not like the dark!"
Photos: Kally Klonaris-Smythe
---
This combo is available for download.
More information about this function can be found in this tutorial.
Please be aware: You CANNOT download the ".hipstamatic" file via the Facebook browser. You will only be able to download it on your iPhone from Hipstography.com via a browser such as Safari or Chrome.
---
This combo, Suzette, is part of The Candy Collection. More information about the third Hipstography collection can be found here.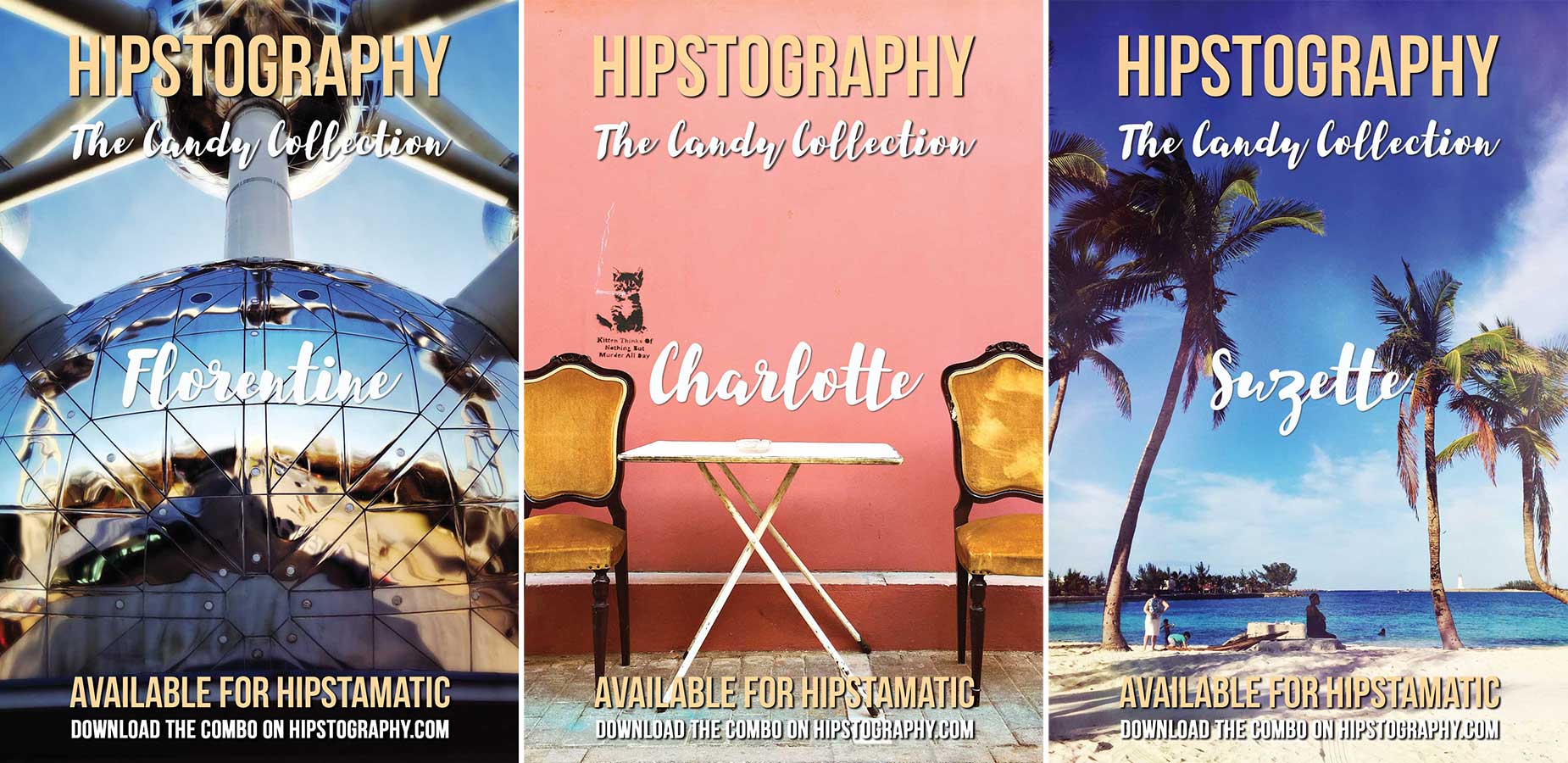 This post is also available in: French