Combo #599 (Lori Hillsberg)
Clarity: 30 • Highlights: -25 • Shadows: +20 • RGB: modified • Temperature: 6800
(This combo, Eleanor, can be downloaded at the bottom of this page)
"This combo was inspired by photos from the 60's. Finding memories of days past where family holidays and vacations were cherished. The tones in this combo are classic with the warmth of yesteryear. The Leprechaun Tears Gel played a big part in the look and feel of the combo. The highlights and shadows were brought down to give it that faded feel, and clarity pumped up to 30, which is reminiscent of the photos in your parents' photo albums.
It's a tribute to Eleanor Roosevelt for whom the combo is named. As a human rights activist, she had a major impact in NYC and was dubbed the First Lady of New York. She possessed a fierce sense of leadership and strong convictions and was widely respected and esteemed in her own right.
This series of photos was shot in New York, showcasing the balmy weather after a very long winter season."
Lori Hillsberg
---
This combo is available for download.
More information about this function can be found in this tutorial.
Please be aware: You CANNOT download the ".hipstamatic" file via the Facebook browser. You will only be able to download it on your iPhone from Hipstography.com via a browser such as Safari or Chrome.
---
This combo, Eleanor, is part of The Nostalgic Collection.
More information about the fifth Hipstography collection can be found here.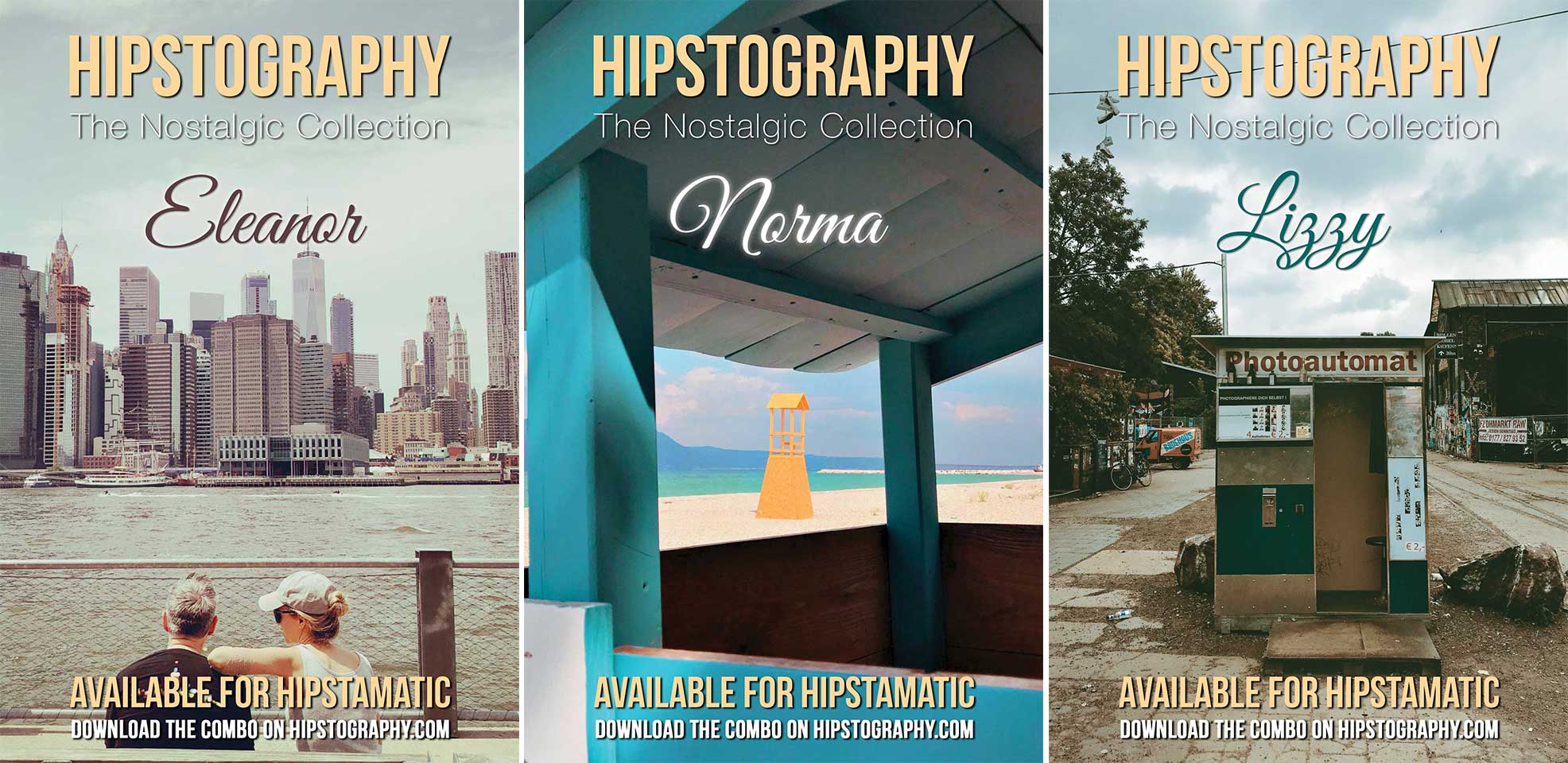 This post is also available in: French