Inside The Haus: First Encounters
By
Eric
on October 13, 2013
Wednesday, August 7th, 2013
1:30 pm - My plane landed in San Francisco after a long, eleven-hour journey. I had been to California once before, but in the previous century, as a child with my parents and sister. I had fabulous memories of San Francisco. This time I was travelling with Malcolm Lesley, a British friend who helps with texts I publish daily in English on Hipstography. We were set to meet the guys at Hipstamatic the following morning at ten.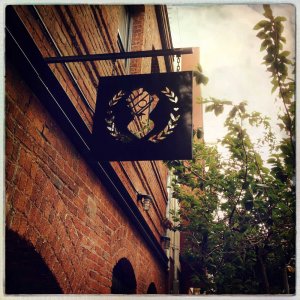 4:30 pm - Unable to wait any longer, I dropped off my bags at the hotel and headed straight over to Hipstamatic. I wasn't going to ring the doorbell. I just wanted to catch a glimpse of the building that houses the creative minds who have radically changed the world of photography. I felt a rush of emotion as soon as I saw the Hipstamatic logo over the door. But I still had some hours to wait before entering the holy inner sanctum..
8 pm - After an initial stroll around San Francisco, Malcolm and I spent the evening at the hotel working on our interview questions for the following day. I had so many questions to ask! I would have to pick and choose.
Thursday, August 8th, 2013
10 am - We rang the doorbell. It was an historic moment for me, and I felt delighted to be there. Doug Lambert greeted us. He was the only one in the office at that point. He is Hipstamatic's COO and as such he manages the team's work and various operations. A few minutes later, Aravind Kaimal arrived. I had exchanged several emails with him. Being myself essentially a creative person, I was duly impressed to meet him. I have greatly admired his work since the inception of Hipstamatic. I was looking forward to 11 am and the interview arranged by Molli Sullivan, who had also just arrived. She is a spontaneous, vivacious bundle of energy. She is in charge of PR for the firm and had organised our various meetings.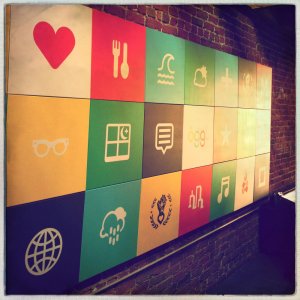 A few minutes later we met Mario Estrada, the VP of Special Projects. He is the first member of the Hipstamatic team I ever had contact with, last year. Around the time, when I was thinking about launching Hipstography, I had several names in mind, and contacted him for his opinion. So I was very pleased to finally meet him.
Just as we were becoming acquainted, Lucas Buick walked in. I confess I was very impressed to meet him. Molli showed us into a meeting room with Lucas so we could begin our interviews. We had a full slate of interviews scheduled that day, with the whole team except for Ryan Dorshorst, who  we would meet the next day.
Over the coming weeks I will be delighted to share with you our various interviews. I hope you will enjoy reading them as much as we enjoyed doing them.
First appointment: Lucas Buick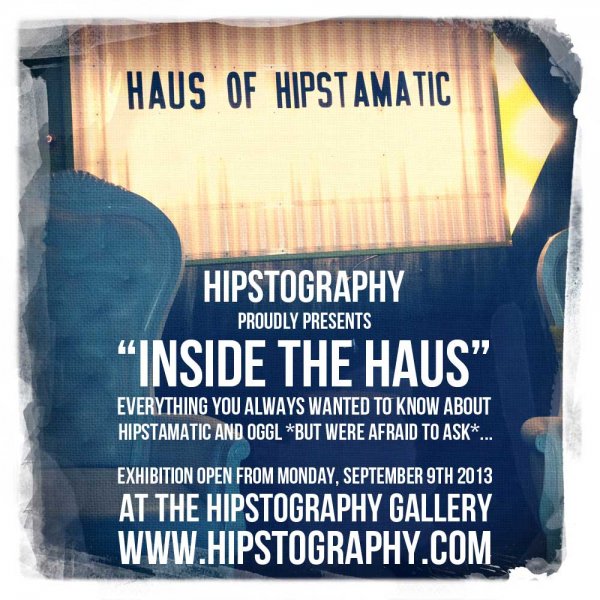 © Eric Rozen - Inside The Haus
This post is also available in: French