Click. Boom. Amazing! – Selecting the Work
By
Eric
on March 25, 2015
As I mentioned in this article, the first Hipstography exhibition is currently in the making. It will take place at the Sofitel Brussels Europe, from March 31st - July 20th. Entitled: "Click. Boom. Amazing!", the exhibition will plunge the viewers into the Hipstamatic universe through 73 pictures that were published on the site since it was launched.
With that said, I would hereby like to explain how the photographs were selected. It was much harder than choosing the photos for the Hipstography Awards, because the process was not necessarily based on technique, combos or the originality of certain series.
While I would have loved to exhibit more work and more hipstographers, the available space is limited, so I had to walk a fine line between choosing photographs based on those I personally adore, the clientele of the Sofitel, and financial consideration.
For example, I selected photographs that had a profound effect on me from the minute I laid eyes on them. "Water Children" by Albion Harrison-Naish from Bondi Beach (Australia) is one such example, as is Lee Atwell's tulip field, the boy in front of the Rothko by Susan Rennie, Florian Bigles' still life pictures, or Matthew Wylie's black and whites, to mention but a few.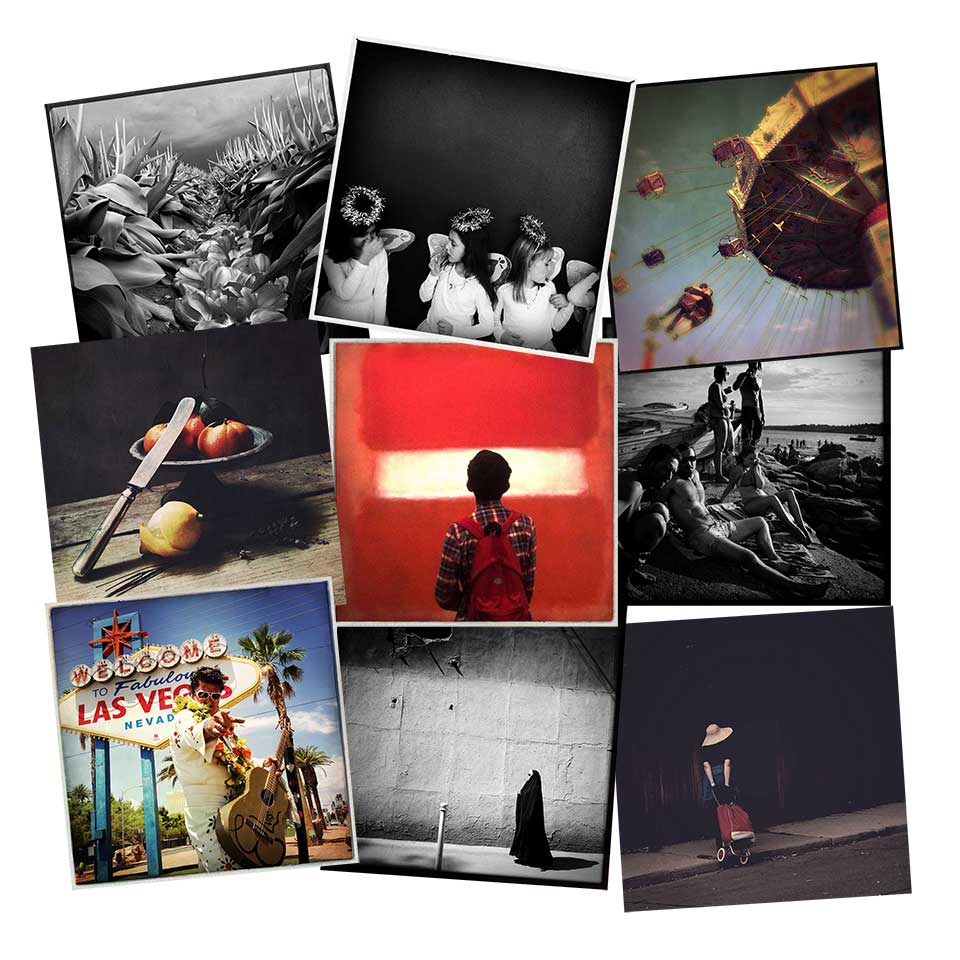 Unfortunately there are others that I am enamored with, but, for various reasons, did not make it from the website onto the walls of the Sofitel. While Sofitel Brussels Europe is a very prestigious hotel, it is also a public space where people from different backgrounds and different sensitivities pass through continuously.  This, too, played a role in the selection process – as it would with any curated exhibit.
Finally, as this exhibit has accrued a number of financial costs for me involved with printing and more, I also had to consider the potential sale value of the exhibited photographs. Setting up an event such as "Click. Boom. Amazing!" has been a serious financial investment for me, and as such, I had to cut back somewhat and eventually decide upon 73 photos that the public will be able to admire for 3 months.
I just wanted to explain why certain pictures were selected and others weren't; the hipstographers whose pictures were chosen have obviously been contacted. That said, let me remind you that a competition will be organised throughout the duration of the exhibition: each month a photo will be selected by Sofitel, to be added to the collection. You can find all the necessary information about it on this page. So, rendez-vous at Sofitel Brussels Europe (Place Jourdan, 1040 Brussels) as of March 31st.
This post is also available in: French