Holiday Gift Giving Campaign
By
Eric
on December 18, 2015
The new update, dubbed Hipstamatic 305 is here and apart from a few bug fixes, this new version comes with a lovely little surprise: three new films! It's your Festive Season gift from Hipstamatic, but… be aware! It requires a little effort on your part; in fact, you will have to go looking for two of the three films. Here's why: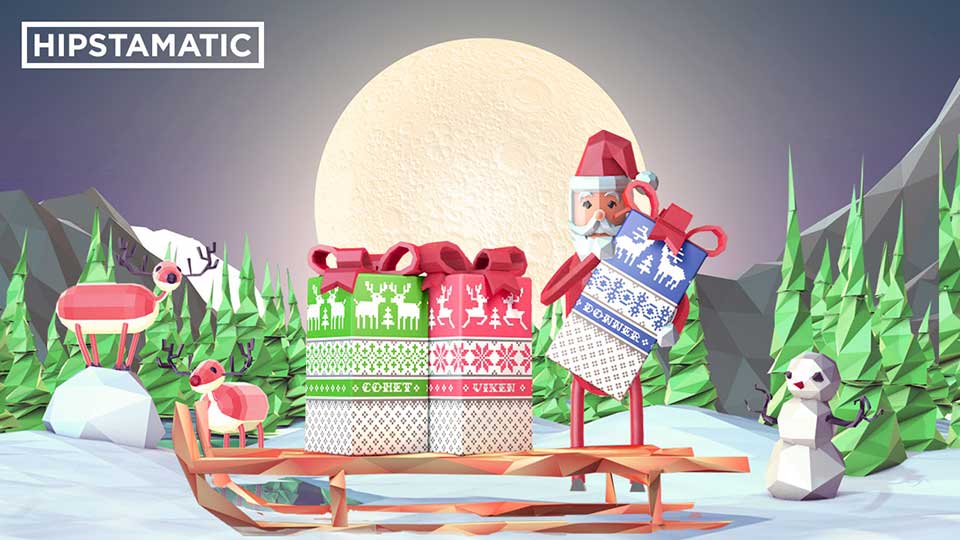 So… there are three new films, Donner, Vixen and Comet, but you only get one off the bat. In order to use it, you first have to give it to a friend. Yep, that's the Holiday spirit!! Head on over to the HipstaMart, click on "Give and Receive" and follow the instructions. As soon as you've sent it, it will be added to your Library.
Donner has a frame reminiscent of old postcards; Comet looks like it's covered in raindrops and Vixen is mainly covered in geometric shapes of all sorts.
You only get one so you'll have to go find some friends who have the others. Once you've found the friend who has the film you'd like, you only need to give him/her your email address and wait for him/her to send it to you. You should then open your email on your iPhone and Bob's your uncle! If you happen to have trouble finding one of the films, head onto our Facebook page and leave a message. In my case, I got Vixen and my friends, Kim Martino and Christine Mignon kindly gave me Donner and Comet.
Don't forget the "Shake the iPhone"-function, because the three films do change every time. You can find more information about said function in this article.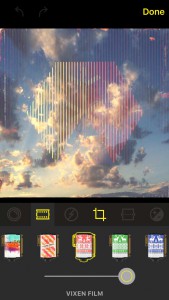 In this particular case, Vixen offers the most suggestions as far as those changes go: circles, stars, hexagons, a deer, vertical lines… I stopped at 7, but I think there are more.
And lastly… See you on Christmas Day, there is one more surprise for those who chose to play the game! Thank you Hipsta Claus! More than enough here to brighten your end of year celebrations!
This post is also available in: French