The Hipstography Awards 2013 – Nominees for Animal Photography of the Year
By
Eric
on January 29, 2014
Which are your favorite 3 photos? You can vote for one of them, or two or three, it's entirely up to you; the maximum, however, is three.
Only one vote per person is allowed. The message "Thank you for your vote" means that your vote has been registered.
Voting for this category will end on Sunday February 2nd.
[yop_poll id="15"]
Photo by Elisabetta Caocci
Flash: off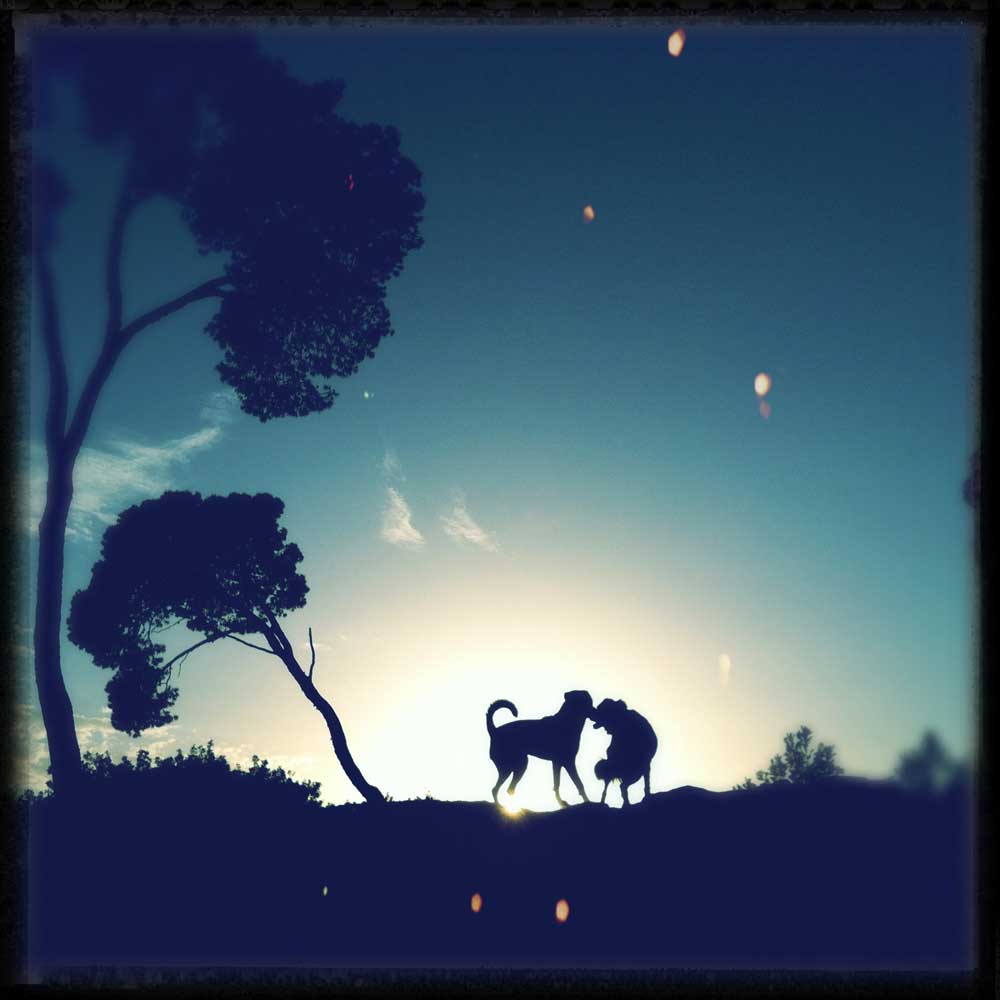 "I love this picture as it was one of the first I took of my dog Lara, the one on the right, who I'd adopted from a rescue centre for stray dogs a week earlier. She was playing with a new friend, a rottweiler puppy, on the crest of a hill exactly as the sun was going down; they were so elegant and happy that I had to take a photo of the moment. I was really surprised at the results: a bit magical because of the little stars created by Dylan film and the strange shape of trees. I must thank Simone Muresu for suggesting to me this fantastic combo that had never used before."
Elisabetta Caocci
Photo by Paz Martin
Flash: off
"This is Sparky, a young bull terrier that was rescued from the jaws of death by his young owner, Victor. I have been a fan of this short (Frankenweenie) for many years, 29 years or so :) And now I can enjoy him in my own home."
Paz Martín
Photo by Annie Helmsworth
Flash: off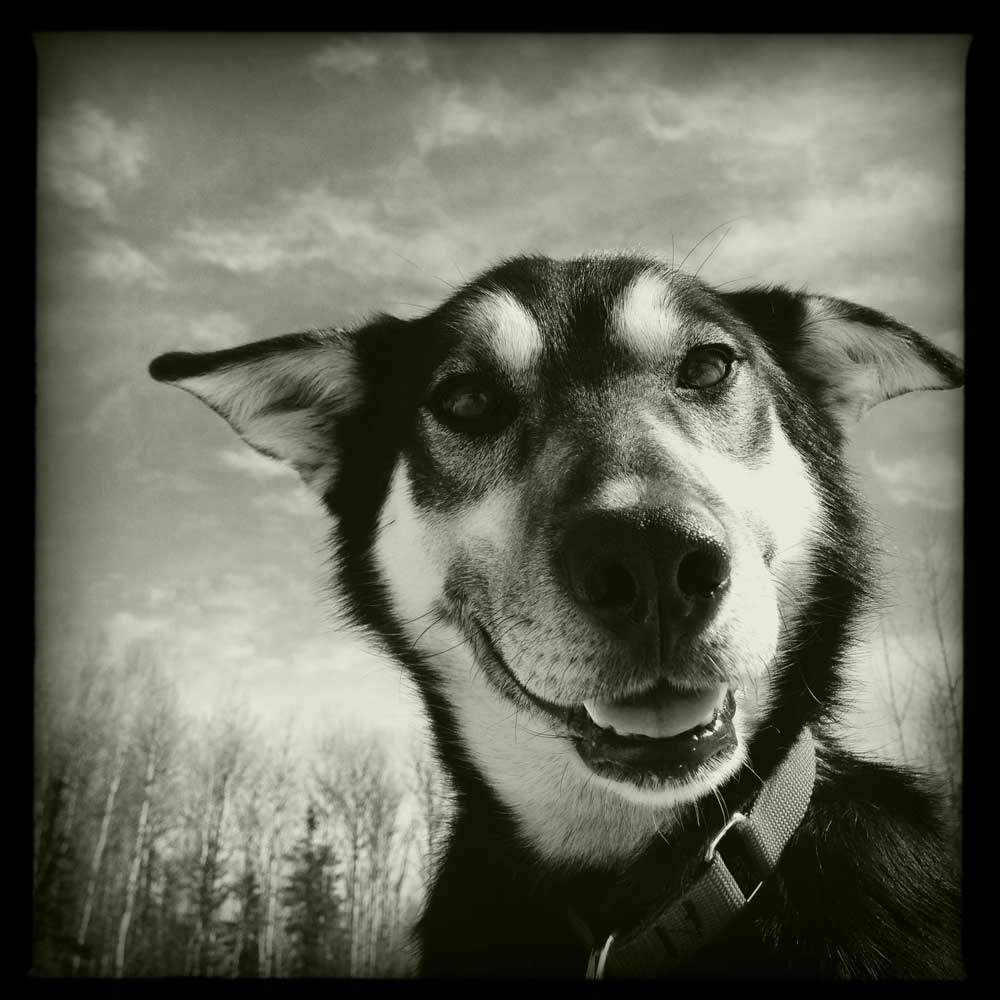 "Barsky is 4 yrs old and joined the dog family in December as a lead dog for the team. He had been in training for the 2013 Iditarod but just wasn't up to the task so he came to live with me. He was also a TV star at the age of 2 days old. He was on an episode of 'Dirty Jobs', they filmed an episode at the kennel he was born at and the litter of pups were named after the crew of the show. He is the biggest cuddle bug ever!
Annie Helmsworth
Photo by David Brown
Flash: off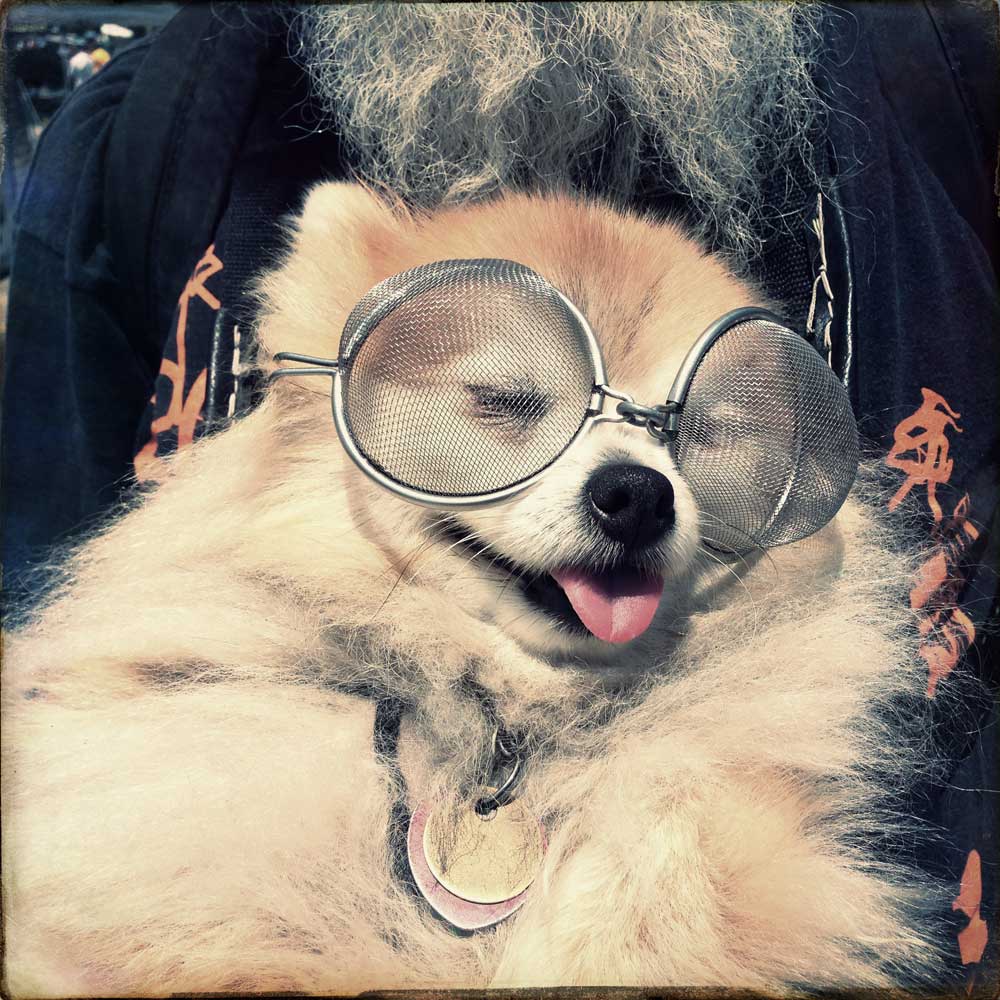 "Toby"
"I met Toby at Pedalfest annual bike show in Oakland California. He was wearing his bike goggles and riding in a baby snuggly."
David Brown
Photo by Tamas Zahoran
Film:  W40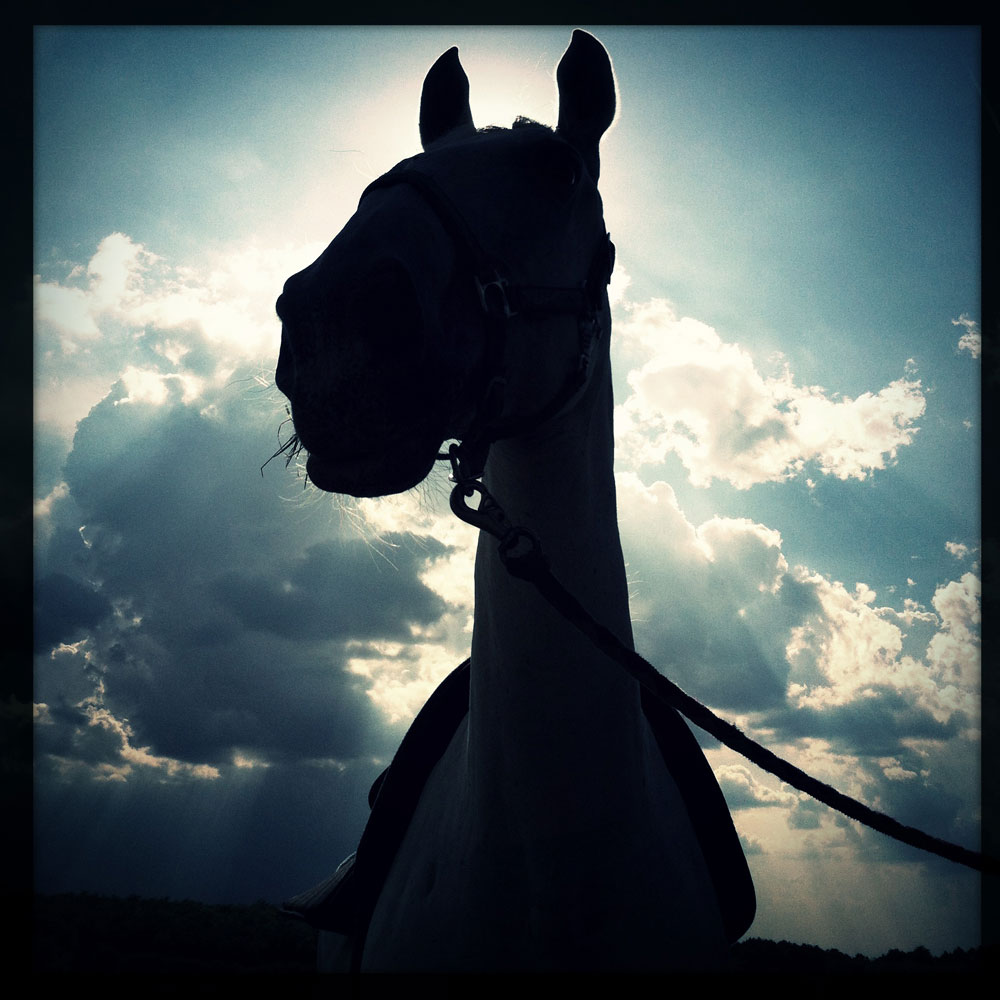 "This kind of sky is always irresistible to me: the dramatic clouds and the rays of sun shining through are asking for photographs with backlight, exposure on the clouds, so that only silhouettes remain. I think backlight is one of the specialities of the iPhone camera. The most obvious combos are Wonder/W40 or John S/Claunch 72 and as an advanced feature of Oggl, I could have tried even several other combos, eg. John S/C-Type. I preferred finally the smoothness of the blueish monochrome look and of course the wonderful details of the clouds and sunbeams around the head of the curious animal who was looking at me relaxed while I was aiming at her with my iPhone."
Tamás Zahorán
Photo by Sheldon Serkin
Film:  DC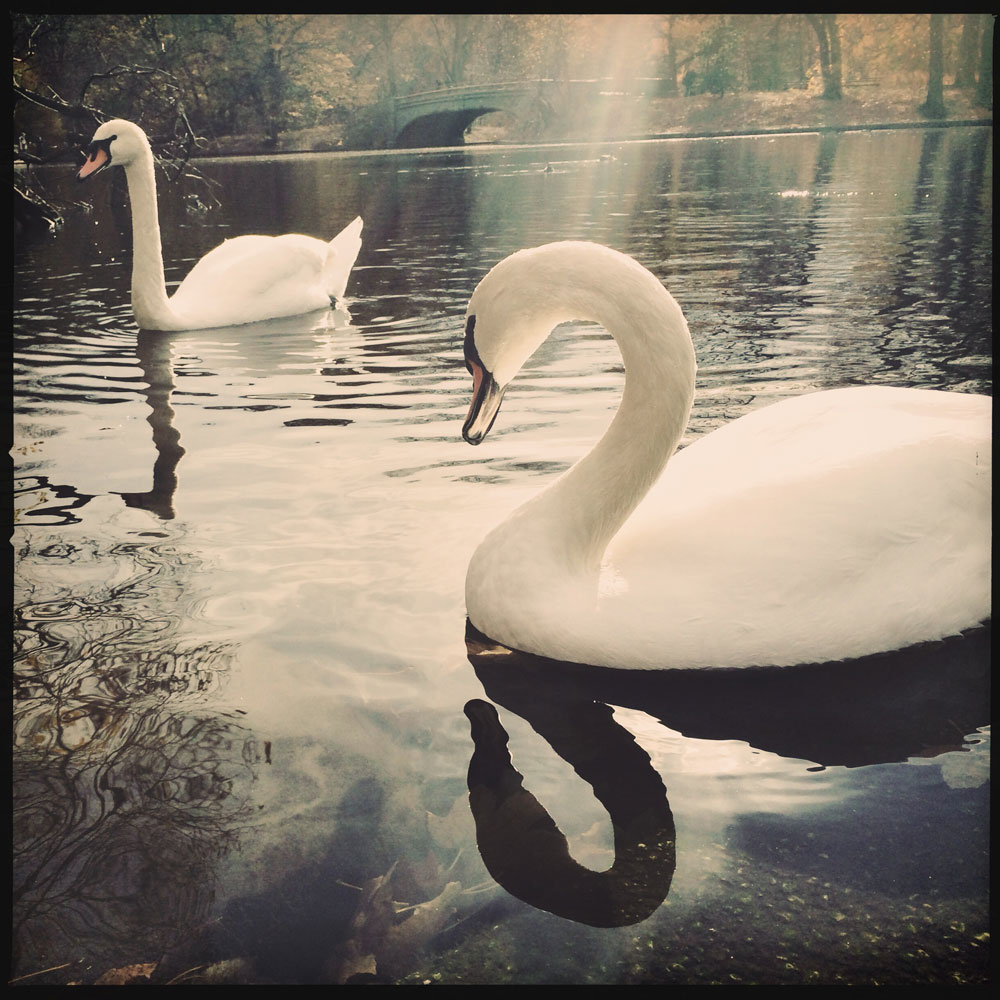 "A sudden close-up opportunity with a pair of swans led me to a new-found appreciation of the Florence lens."
Sheldon Serkin
Photo by Estevan Calcagno
Film:  W40 
Flash: off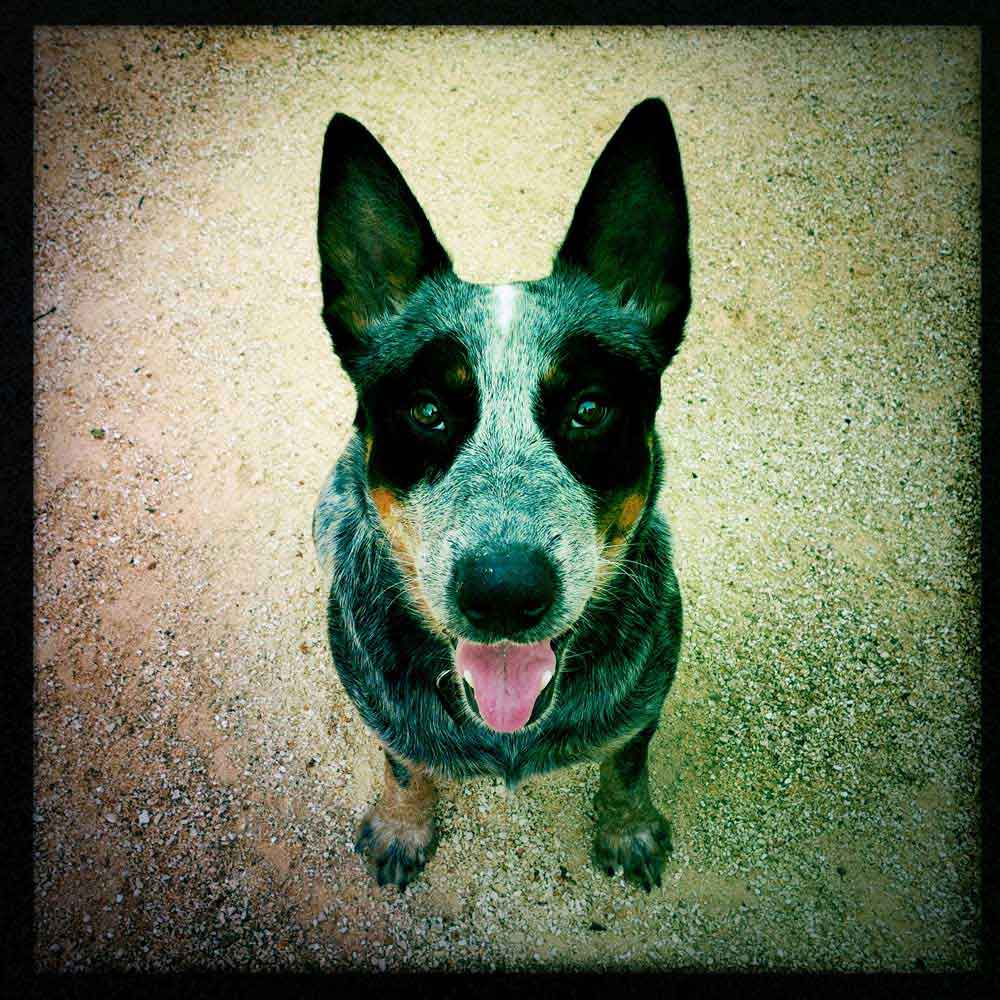 "This is Maluko, my friend's dog... I was having a BBQ and the dog was looking at me, waiting for his super size bone..."
Estevan Calcagno
Photo by Vanessa Ray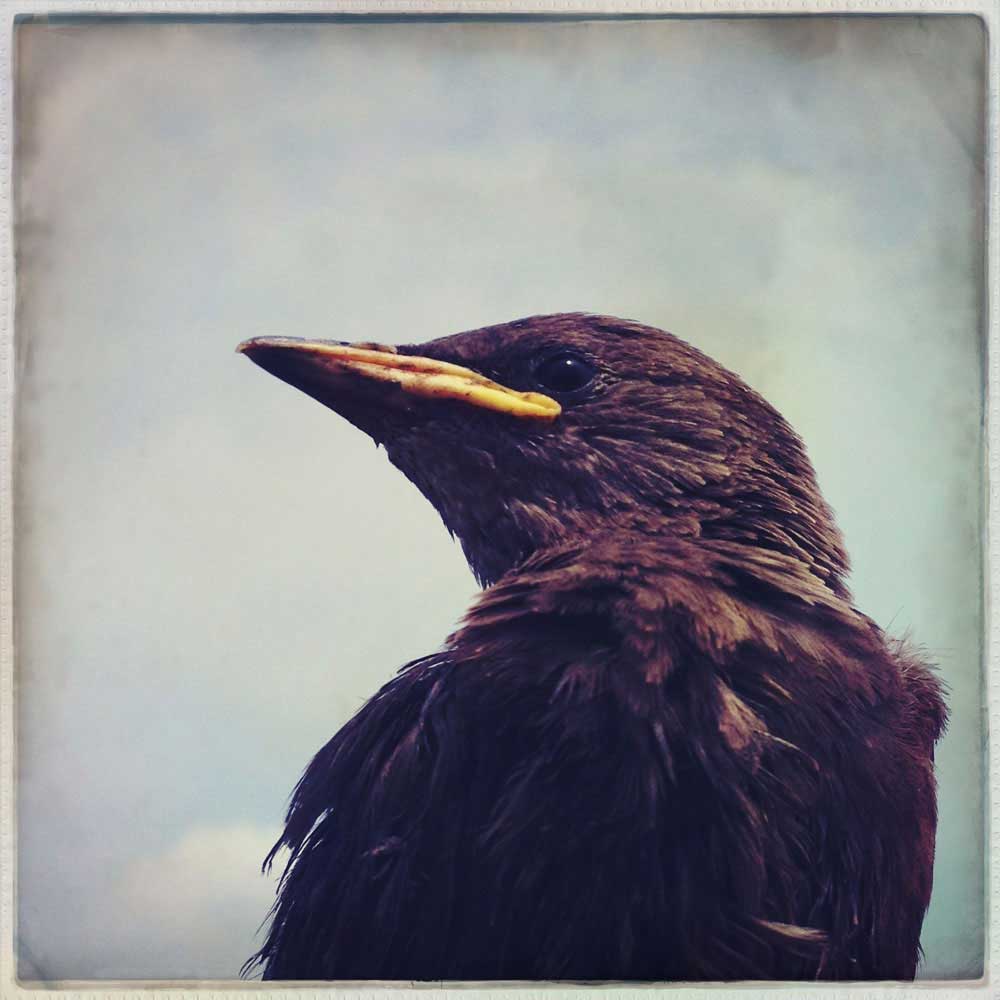 "I took this photo mid-summer, right when the baby birds were leaving their nests. This little blackbird (who was obviously still learning what to do) landed on my arm while I was amongst our pear trees. This was actually the second time in a week that a bird had landed on me! Considering how much I love birds... it was pretty special. He (or she) moved to my hand & sat there, like a good little model, while I took a few photos. It was pretty great."
Vanessa Ray
Photo by Christiane Backer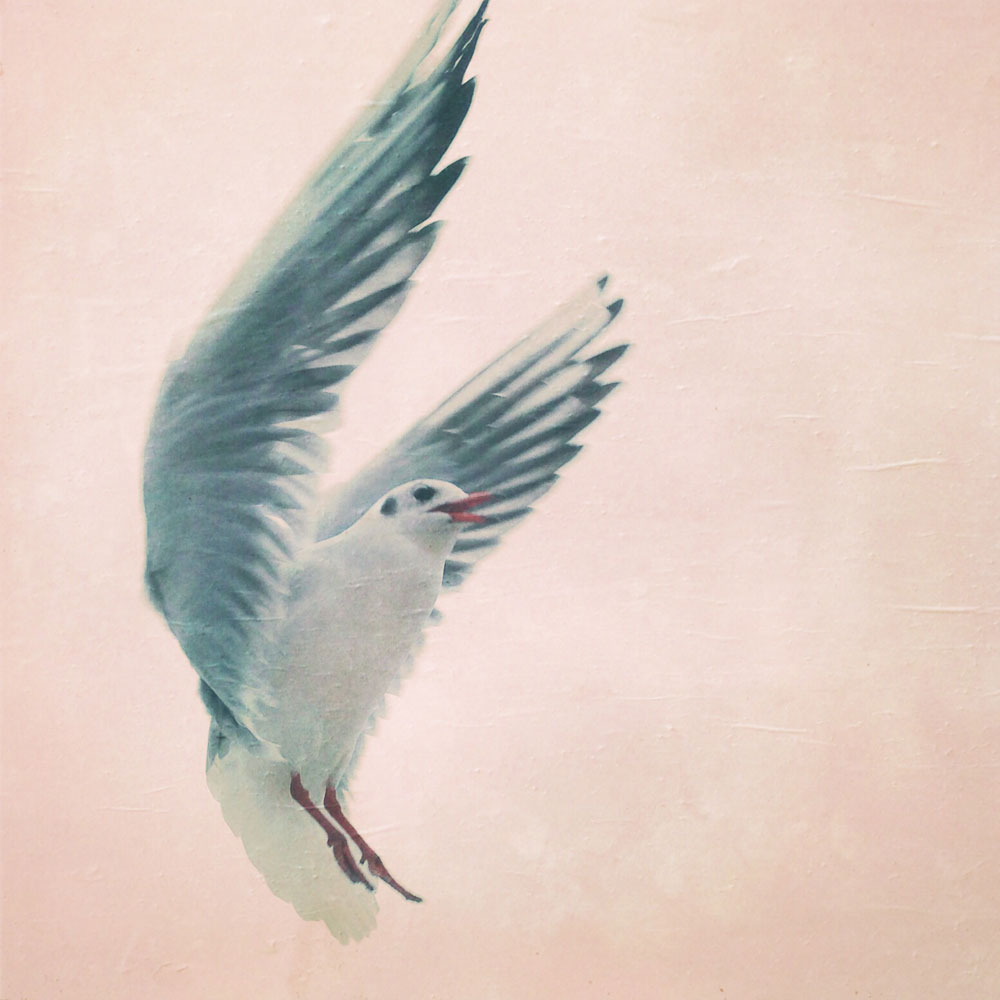 "I love the sea and especially its big white birds. So when I take photos at the beach, gull-pictures are a must! You need four important things: gulls, bread, a husband (who throws the bread) and finally - an iPhone. And then... shoot, shoot, shoot!! I love it when they come really close and I can catch the motion-blur of their wings and sometimes their resolute facial expression."
Christiane Backer
Photo by Umit Kavak
Flash: off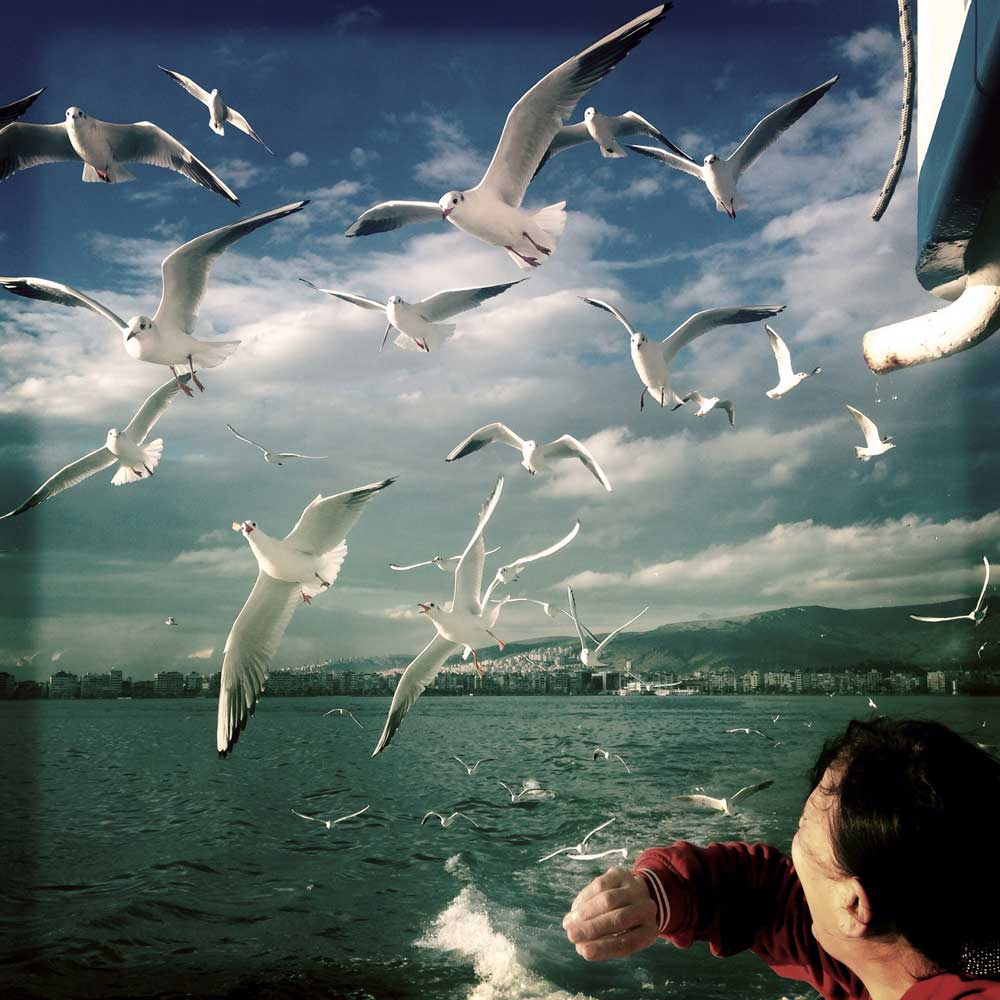 "The Old Woman and the Seagulls"
Umit Kavak
This post is also available in: French