The Jamaica HisptaPak
This May, Hisptamatic takes us to Jamaica with a pak that pays tribute to a photographer who is world famous for his photos but also for his humanitarian activism through photography and social networks: Ruddy Roye.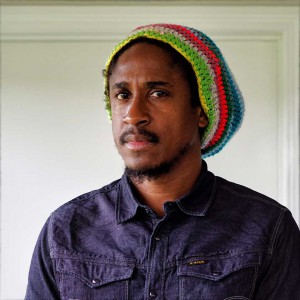 Radcliffe "Ruddy" Roye is a documentary photographer who specialises in portraits and photo-journalism; originally from Jamaica but living in Brooklyn, he documents the life of America's most deprived, and also those struggling against adversity in his homeland.
He has been on Instagram from the outset and describes himself as an "Instagram activist". One of his aims on this social network is to talk about the problems and injustices that affect the African American community in particular.
The Jamaica HisptaPak is therefore a tribute to him, with a lens named after him, Ruddy, and a film called Love 81. The lens provides quite marked saturation but will also give strong contrast to your photos. The film has a black frame which will give your shots a vintage look.
You can find Ruddy Roye on Instagram or on his official website.
As I write this article, the Jamaica HisptaPak is available on Hipstamatic Classic but there are a few glitches with this film on Oggl: you will have to wait a few hours for this to be sorted out.
As usual, I can't wait to see the series you shoot with this pak! In addition to #hipstography, you can also publish your photos on the various social networks (Facebook, Instagram, Flickr, etc.) with #SofitelBxlEur (Sofitel, Bxl for Bruxelles and Eur for Europe) if you would like to take part in the competition held in the context of the exhibition Click. Boom. Amazing! Good luck to you all!
This post is also available in: French