The Hipstography Awards 2014 – The Ceremony
By
Eric
on février 8, 2015
Bienvenue aux Hipstography Awards 2014
Lancé en 2009, Hipstamatic a révolutionné le monde de la photographie digitale et aujourd'hui encore, cette application reste l'une des plus créatives et des plus novatrices. Son catalogue n'a cessé de s'accroître au fil des mois, permettant ainsi à chacun d'y puiser les outils nécessaires pour donner libre cours à sa propre créativité.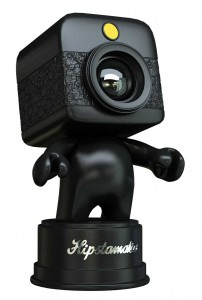 Ces Hipstography Awards se veulent être avant toute chose un hommage à cette équipe créative qui a réussi le pari d'unifier des millions d'utilisateurs derrière une vision novatrice de la photographie. Même si ce genre de cérémonie implique le fait qu'il y aura des gagnants et des perdants, l'important reste de célébrer tous ensemble l'incroyable puissance de Hipstamatic.
Ces awards sont aussi l'occasion de revoir quelques unes des plus belles séries de photos publiées sur Hipstography en 2014. Je profite donc de l'occasion pour remercier du fond du coeur toutes les personnes qui m'ont autorisés à publier leurs photos sur ce site. Hipstography ne serait rien sans eux. Merci donc pour toutes ces photos plus splendides les unes que les autres.
Vous avez été très très nombreux à voter et vos voix ont été ajoutées à celles du jury. Dans certaines catégories, quelques nominés ont rapidement dominé la compétition; dans d'autres, les choses ont été plus serrées. Quoi qu'il en soit, ce sont 30 awards qui seront aujourd'hui décernés: 4 pour des combos, 5 pour des portfolios et 21 pour des "photos of the day". Et comme l'année passée, quelques "Special Awards" viendront clôturer la fête en beauté.
Avant de débuter la cérémonie, je voudrais remercier une nouvelle fois les membres du jury pour leur participation à ces Awards:
Ce sont des photographes ou des artistes reconnus mondialement et
ils ont associé leurs noms à l'un des objectifs de Hipstamatic:
Ben Watts
Chris Hornbecker
Chiun-Kai Shih aka Chunky
Nic Adler
Ils sont journalistes, photojournalistes ou pionniers en matière de photographie mobile et
inspirent les utilisateurs par leurs connaissances:
Daniel Berman
Graeme Roy
Patrick Baz
Richard Koci Hernandez
Simone Muresu
Stéphane Arnaud
Ils... sont Hipstamatic:
Lucas Buick
Ryan Dorshorst
Aravind Kaimal
Mario Estrada
Allan Bedford
Luanne Dietz
La cérémonie d'aujourd'hui sera divisée en quatre parties: The Major Prizes Awards, The Grand Prizes Awards, The Gear of the Year et The Special Awards. Je suis seul aux commandes de Hipstography et les préparatifs de ces awards ont été assez pénibles; je n'ai pas eu le temps de traduire en français tous les textes de cette cérémonie. Je m'en excuse bien évidemment.
C'est donc avec une certaine émotion que je dévoile ce palmarès 2014. Que la fête commence!
Eric Rozen
Première partie de ces Hipstography Awards 2014:
This post is also available in: Anglais