The Hipstography Awards 2014 – The Ceremony
By
Eric
on February 8, 2015
Welcome to the Hipstography Awards 2014
Hipstamatic saw the light of day in 2009 and has since revolutionized the world of digital photography; in essence, it remains one of the most creative and innovative applications around. The catalogue continues to expand, allowing everyone to mix and match to suit his/her creative urges. The results continue to be incredibly diversified and gorgeous to boot.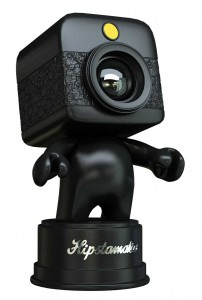 The Hipstography Awards aim to, first of all, pay tribute to the creative team in San Francisco, who managed to unite millions of users by way of a new vision on photography. Although the ceremony implies that there are winners and losers, the main goal is to celebrate the astonishing diversity that is Hipstamatic.
The awards are also an opportunity to revisit a few of the most beautiful series of pictures published on Hipstography over the past year. I'd also like to use this opportunity to thank everyone who has allowed me to publish his/her photos on the site. Hipstography wouldn't even exist without you! So, thank you from the bottom of my heart for all these splendid and inspirational pictures.
So many of you voted for your favorites and your votes were added to the jury's. In certain categories, a few of the nominees were quick to stand out; in others, it was a very tight competition. Anyhow, 30 awards will be handed out today: 4 for the combos, 5 for the portfolios and 21 photos of the day. Following last year's success, we will also be handing out "Special Awards" to close the celebrations in style.
Before we kick off the ceremony, I would like to thank the jury members again for their participation in the judging process:
They are world-renown photographers and artists, whose names
have been associated with Hipstamatic in one way or another:
Ben Watts
Chris Hornbecker
Chiun-Kai Shih aka Chunky
Nic Adler
They are journalists, photojournalists and pioneers in the mobile photography scene,
inspiring many a-user with their professional know-how:
Daniel Berman
Graeme Roy
Patrick Baz
Richard Koci Hernandez
Simone Muresu
Stéphane Arnaud
They are in fact… Hipstamatic:
Lucas Buick
Ryan Dorshorst
Aravind Kaimal
Mario Estrada
Allan Bedford
Luanne Dietz
Today's ceremony consists of 4 parts: The Major Prizes Awards, The Grand Prizes Awards, The Gear of the Year and The Special Awards. It's not without emotion that I hereby reveal the list of awards for 2014. Let the festivities commence!
Eric Rozen
First part of the Hipstography Awards 2014:
This post is also available in: French