The Hipstography Awards 2014 – The Ceremony
By
Eric
on February 8, 2015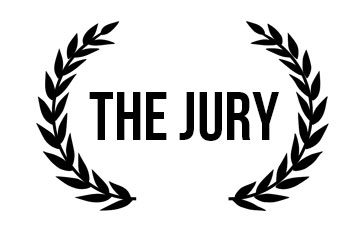 They are globally recognized photographers who have proudly associated their names with Hipstamatic lenses: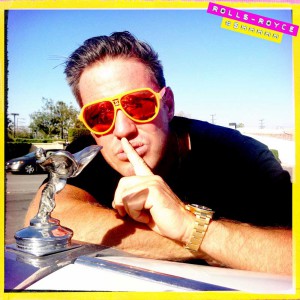 Ben Watts
Ben Watts moved from his native London to Australia in 1983, where he studied photography at the Sydney College of Arts. When he visited New York in 1990, he quickly discovered the urban hip-hop street scene. He's been living there since 1995, shooting photos for clients such as Vogue, Nike, Polo Ralph Lauren, Miller Lite, Gap, Apple, Kodak, Sony Music and Tommyboy Records. In 2011, Ben's friend Mazdack Rassi, founder of Milk Studios, arranged a meeting between Ben and Hipstamatic. The Watts lens and the Big Up film with the Bondi HipstaPak came out in May of that year.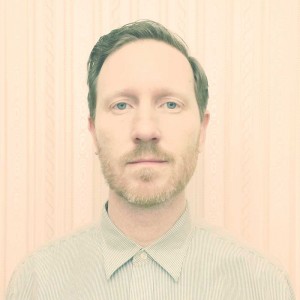 Chris Hornbecker
Chris Hornbecker is an award winning commercial advertising and editorial photographer. He has travelled all over the world shooting athletes, models, and celebrities. He is known for his adept lighting skills, his exceptional timing and ability to capture the moment. Chris was instrumental in the creation of the "NSW Always On Freepak", in collaboration with Nike, released in July 2011. Aside from the 2 black/white films AO BW and AO DLX, we also have him to thank for the Hornbecker lens.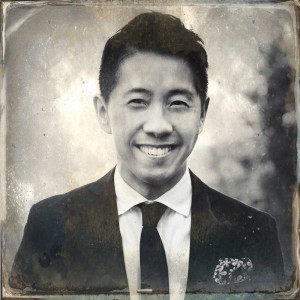 Chiun-Kai Shih Aka Chunky
Prolific and talented lensman, editor and creative director, Chiun-Kai Shih, AKA "Chunky" as he's more affectionately and widely known in the industry, works with some of the most celebrated personalities and brands in fashion, media, and entertainment today. Chunky was discovered in 1988 by the publisher of Conde Nast China, the company responsible for producing GQ and VOGUE's Taiwan editions, and has since worked with too many people to even begin mentioning here. Transcending traditional photography mediums, Chunky has collaborated with the digital photography company Hipstamatic to create The Chunky Lens, and The Americana Lens for the Hipstamatic iPhone app.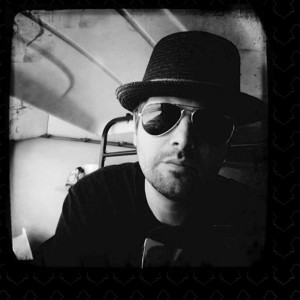 Nic Adler
After years as a band manager, promoter, and restauranteur, Nic took the helm at The Roxy in 1998. An entrepreneur and community builder, Nic was drawn to the cutting edge concepts he found in the burgeoning field of social media. In 2007 he launched a blog that went on to win VH-1's Award for Best Music Venue Website. Nic was a co-founder of the Sunset Strip Music Festival, which draws over 30K music fans to the city every August and celebrates the Strip's legacy as it highlights some of music's newest talent. LA Vegan Beer and Food Festival which also takes place on The Sunset Strip is another event that Nic help found and produce. Featured in Entrepreneur, ABC's 20/20, New York Times, Mashable, TechCrunch, Los Angeles Times, Fast Company, and LABJ, Nic is reinventing his club, his street and eventually his city using the fundamentals of social media. In 2013, Nic joined Goldenvoice curating the Food and Beverage experience for their festivals, including the Coachella Music and Arts Festival.
They are journalists, photojournalists or pioneers in the field of mobile photography, and all do a fantastic job of inspiring users with their knowledge: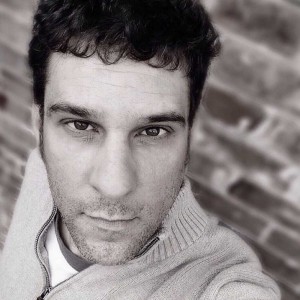 Daniel Berman
Daniel Berman is a photographer and filmmaker with a background as a producer/director of music & nature programs for television. He brings a lifelong passion for rhythm and the natural world to his imagery. Daniel is the founder of the Mobile Photography Awards, the world's largest competition for mobile phone photography and art.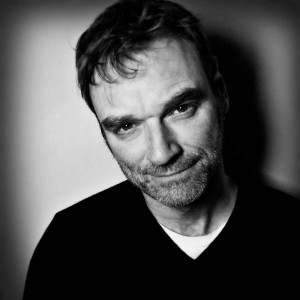 Graeme Roy
Graeme Roy is the Director of News Photography for The Canadian Press, overseeing all photo content sent to clients and subscribers as well as coordinating news coverage across the country. In a career spanning over 30 years he has covered everything from the Olympic Games, Papal tours, political summits, championship sports series and all the daily news that fits in between. He is an Advisory Board member at Loyalist College and also is a member of the Toronto Pan Am Games 2015 Press Advisory Committee. He speaks regularly on photography both with regards to news but also mobile photography and has held multiple street photography workshops across the country.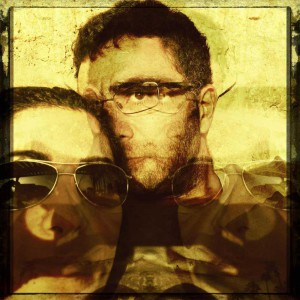 Patrick Baz
Patrick Baz is a photographer for the French Press Agency (Agence France-Presse) and has covered some of the world's major conflicts: the first Intifada, for example, the first Gulf War and also the Somali and Iraq wars, to cite just a few. He is the Middle East and North Africa (MENA) Photo Manager for AFP. He was a jury member for several international photo awards, including the World Press Photo.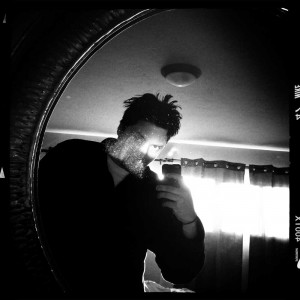 Richard Koci Hernandez
Richard Koci Hernandez is a national Emmy award winning video and multimedia producer and worked as a photojournalist at the San Jose Mercury News for 15 years. His work has appeared in Time, Wired, The New York Times, a National Geographic book and international magazines. Richard was named deputy director of photography and multimedia after spearheading the creation of MercuryNewsPhoto.com. Koci Hernandez was appointed as Assistant Professor for New Media at the Graduate School of Journalism at UC Berkeley in 2011.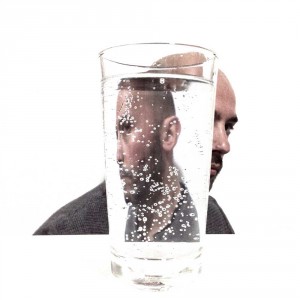 Simone Muresu
Simone Muresu is one of the originators of Hipstamatic Sardinia, one of the most active Facebook pages, counting well over 2000 members. Simone created the group along with Maria Columbu and Roberto Murgia. They organize a weekly contest: a combo is selected and the picture that gets the most "likes" over the course of that week wins the contest. Simone specializes in combos and his choices manage to inspire the entire community.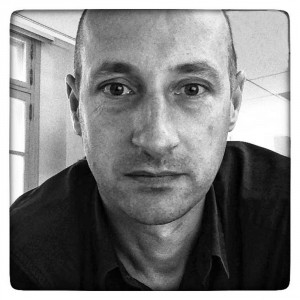 Stéphane Arnaud
Stéphane Arnaud is a journalist and is currently Deputy Photo Editor in Chief at Agence France-Presse (AFP). He has been interested in Mobile Photography since its beginning, on account of the new opportunities it offers, both for shooting and sharing.
They are, in fact, Hipstamatic: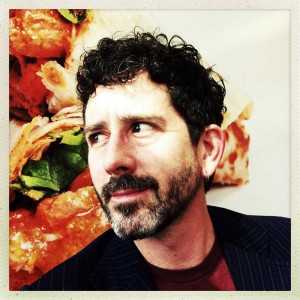 Allan Bedford
If you've ever written in for help with Hipstamatic Classic or Oggl, you're probably already familiar with Allan. He provides customer support for Hipstamatic. When he's not busy with that role, he's most likely to be found trying to be a better foodie, comparing local craft beers, writing and/or taking photographs or quite possibly just hanging around on the couch watching Doctor Who on DVD.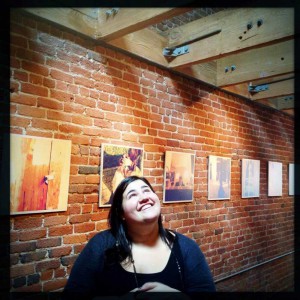 Luanne Dietz
Luanne Dietz is an Emmy Award winning visual storyteller and Director of All Things Good at Cause Beautiful. Previously she was a photo editor and multimedia producer at the San Francisco Chronicle. She has worked in various aspects of the journalism industry including editorial, international documentary, inner-city media education, non-profit and movie production. Her endeavours have taken her around the globe, including extended periods of time in Europe and the Middle East. She is rarely seen without a smile on her face.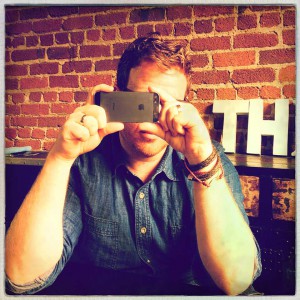 Lucas Buick
CEO and co-founder, Hipstamatic
(Read his interview here)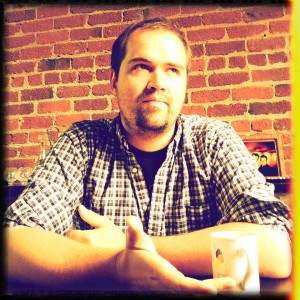 Ryan Dorshorst
President and co-founder, Hipstamatic
(Read his interview here)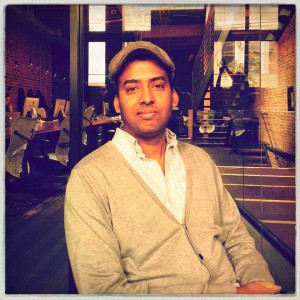 Aravind Kaimal
Creative Director, Hipstamatic
(Read his interview here)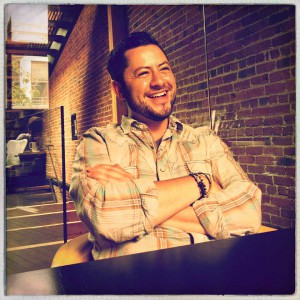 Mario Estrada
Director of Fun, Hipstamatic
(Read his interview here)
Next category:
This post is also available in: French