Hipstaclass: Behind the Scenes
We have already interviewed Tom Choinski previously: Tom manages the page Hipstamatic New England but this time, Tom is the guest of honour at the third exhibition organised by Hipstography.
Tom has in fact just completed the ninth Hipstaclass on multiple expositions, the central theme of this latest exhibition that we are organising and that will be on for several days.
We wanted to know a bit more about the Hipstaclass concept, a real research lab organised with Tom's expertise and experience.
This is the ninth class that you have organised. Could you please explain the concept of these classes for those among us who are not already familiar with them? 
Tom: These classes support Hipstamatic New England's mission to become an educational resource on how to best utilize the Hipstamatic App. The first three classes were largely my own work, with a small but growing handful of followers who posted their own images and observations. The next three "classes" catalogued all lenses and films. I searched the Hipstasphere for the best examples and invited various photographers to lend their work as examples.
The seventh Hipstaclass - flashes - were a departure from that format. In order to demonstrate how flashes worked I needed many examples of the same image with flash and without. Since there were no examples to borrow, I needed the images to be taken specifically for the class. To do so myself would have been too time consuming, and the class would have lost its "international" look and feel. So I persuaded a dozen photographers to take assignments - one person per flash. I also created a private Facebook group where everyone could post their work.
The next class - a catalogue of IncrediBooth lenses - drew twice as many volunteers. Encouraged to 'think outside the booth' the class focused less on mechanics and more on creativity. The group was larger, better organized, and its participants were more inclined to comment among themselves, give each other tips, and the group learnt as a whole.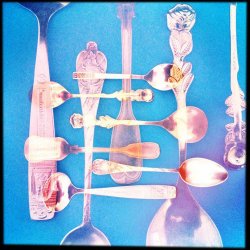 Then the ninth class - Multiple Exposure - exploded, with three times the number of participants. I had to group people into teams to track all the assignments. 63 initial volunteers - on five continents - turned into 48 contributors generating 600 photographs!
After the group fulfils their assignments, I compile the leading examples, write up text, and post it to an album on the Hipstamatic New England site. What is not used for the primary class is used as supporting material and further examples. We also link to other sites with relevant info.
How do you find the results produced by this ninth class?
When I first considered giving a class on Multiple Exposure, I figured it would be a short class, and that there wouldn't be much to cover on the topic. Was I wrong! Multiple exposure provides many challenges with regard to execution, and we discovered several techniques to counter or exploit those challenges.
Were you surprised by some photos?
Absolutely! I am blessed with many talented volunteers on this project, and they never fail to surprise me with their creativity. I learned early on not to anticipate 'expected' results, as those expectations would be exceeded in so many ways.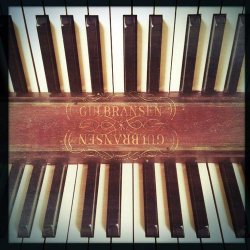 You know the subject very well, did you personally learn anything?
Au contraire! I selected these topics because I know so little about them. The class is as much for me to learn as the volunteers. During the current class we discovered an interesting software bug that is rarely triggered, but that produces amazing images. If they ever figure out what triggers it, they should sell it as a new lens.
And not everything works; an entire team of photographers worked on an assignment that produced faint to negligible results. It was valuable learning experience, nonetheless.
What do you consider THE best photo of this Hipstaclass? 
I couldn't pick just one, mainly because each of my favourites demonstrates a different aspect of the class so perfectly. The class does not discriminate based on ability; some photographers produce a bounty of incredible images while others produce just a few. The challenge is to try to include as many submissions as possible.
Do you have any anecdotes about these classes? 
As the crowd grows it can be hard to control the enthusiasm. When I sent out the invite people would submit images on the invite. When I sent the assignment messages people would submit images on the message. It was like herding 63 cats!
What are the 2 or 3 best combos for testing the Multi-exposure Kit? 
As I always tell anyone who asks "What is the best combo for ...." I always answer "It depends on the moment and what you are trying to achieve". Generally, multiple exposure overexposes images; this can be countered with lower light levels and darkening filters. Lenses: Wonder, John S, Tejas; Film: Float, W40, Cano Cafenol; Flash; Jolly Rainbo 2x; Dreampop. Also, any filter with a strong vignette.
Thanks Tom! Many examples throughout the week in the section [button color="green" link="https://hipstography.com/en/category/hipstaclass-multi-en"]Exhibition[/button]
[button color="blue" link="http://www.facebook.com/pages/Hipstamatic-New-England/215153518534085"]Hipstamatic New England[/button] [button color="blue" link="http://www.facebook.com/tomchoinski"]Tom Choinski[/button]
This post is also available in: French